11 Truths All Bunny Owners Have Come To Accept
1. Rabbits can bust a chill better than anybody.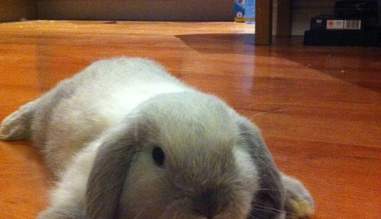 2. Their little sniffing noses are totally mesmerizing.
(Giphy)
3. There is nothing cuter than a snacking bunny.
(Giphy)
4. Sometimes they need alone time to collect themselves.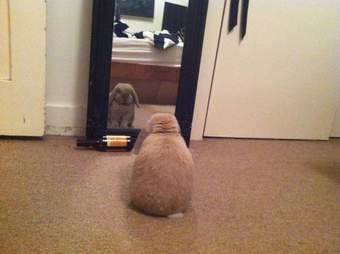 5. They're impressive leapers ... sometimes.
(Giphy)
6. Bunnies are always happy to help you in the garden!
7. Contrary to popular belief, they can be pretty affectionate.
(Giphy)
8. They know how to amp up the cuteness when they need to ...
9. ... But don't be fooled, there's mischief behind those angelic eyes.
(Giphy)
10. Their hair game is usually ON POINT.
11. You will never find a better cuddly, fuzzy, little companion.
(Giphy)
Editor's note: make sure to look into proper rabbit care before adopting or rescuing one of these cute critters - particularly when it comes to dietary restrictions.