Wallace the bunny deserves to be treated like a king, so his human decided to build him a throne out of carrots.
Wallace's human modeled the carrot masterpiece after "Game Of Thrones" ... but obviously, this is going to be way more delicious and way less terrifying than the Iron Throne.
Wallace rules his home like a true king. His human wrote on YouTube:
"Wallace is definitely subtle in his domination techniques, but they are very effective. He has mastered the piercing stare and the toe chomp."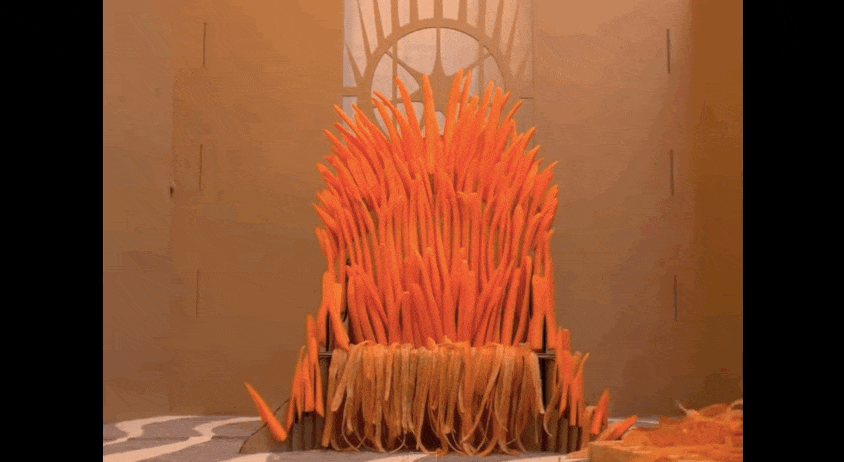 Of course, once Wallace gets to his throne, he's way more interested in nibbling it than ruling from it.
But we're sure he appreciates all the effort ... maybe.