Zlatan and Zally may be siblings, but they definitely have distinct personalities - especially when it comes to food.
"Zlatan is very social and wants to be around us all the time," Jenny Persson, the duo's mom, told The Dodo. "When we're on the couch and get up to go to the kitchen and get coffee, for example, he runs after us to come along."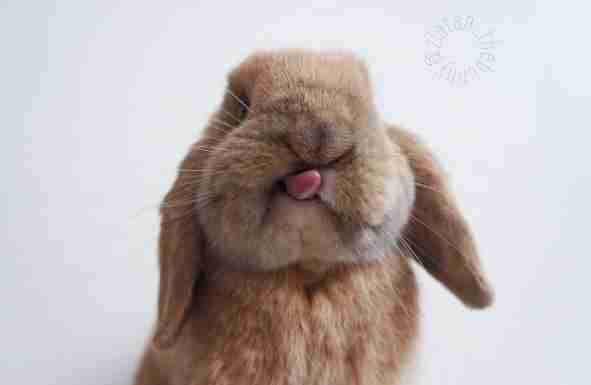 Zally is a typical little sister and loves following Zlatan around, until she gets too tired, and then she flops down wherever she is and stays there for awhile.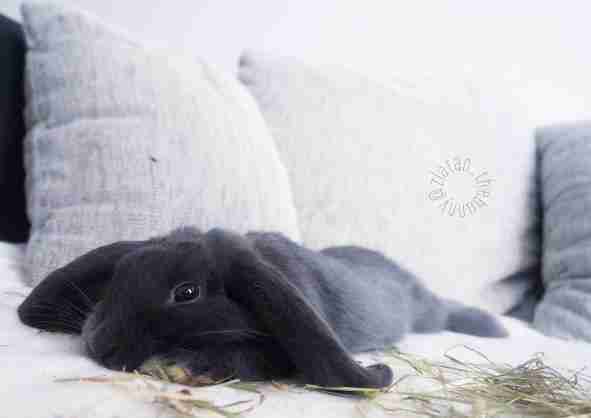 Both bunnies are huge foodies and spend a good deal of their time eating ...
... but Zally is a little bit more refined than her big brother.
"Zlatan is crazy for food. He eats everything, so it's really important for us not to give him too much fruit and vegetables, since they contain a lot of sugar," Persson said. "His favorite is banana."
Zally, on the other hand, prefers healthy foods to gorging on sugary things.
"Zally is a bit more skeptical, but she eats most things, too," Persson said. "She loves hay most though. She would be a bit more healthy than Zlatan if they could decide their own food."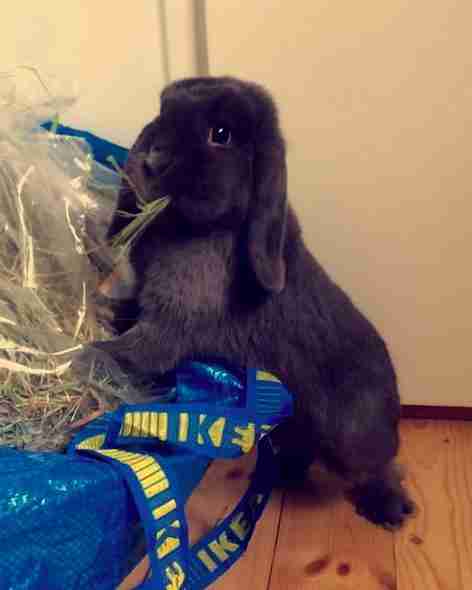 Even though they have different tastes, Zlatan and Zally love each other very much ...
... and their mom, too, of course.