Humphrey the bulldog puppy thinks this water bottle is up to no good. And he is determined to put it in its place! A few sassy barks will surely send this water bottle running for the hills ... right?
Hm ... maybe a wiggly butt dance will do it.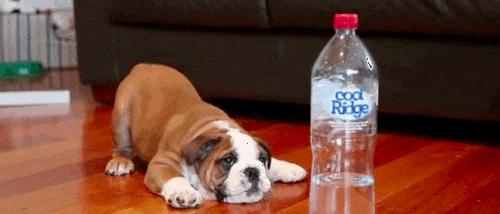 OK, water bottle, enough funny business. This little puppy is here to take you down!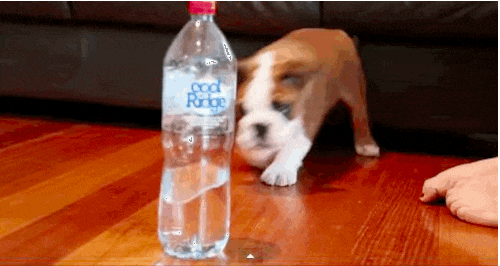 Humphrey gets so bold that he actually touches the water bottle, in an act of pure brazenness. But, it WAS actually kind of scary.
*Sigh* Fine. You win this time, water bottle.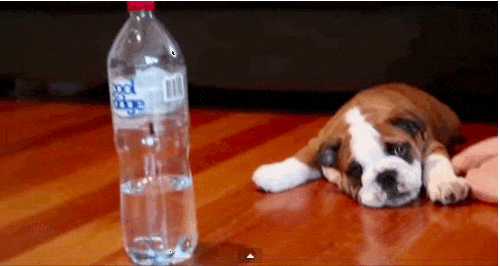 Water bottles can actually become pretty awesome DIY dog toys when you wrap some durable cloth around them - the pleasant crunching noise is very satisfying for dogs, and you'll be recycling a used water bottle!
You can enjoy even more of Humphrey's adorable antics on his Instagram account. This puppy may work hard, be he also naps hard!
Watch Humphrey's full water bottle battle below: