Oslo and Ivar had a rough start to life, but now they're in good hands - and arms.
The two rescue puppies have genetic deformities that leave them unable to walk very well. After surgery that will hopefully correct these problems, they're healing up in foster homes, outfitted in colorful casts - Oslo is in purple, Ivar wears green and yellow - that leave them positioned just perfectly for lots and lots of hugs.
Which is good, since it's what these guys want, nonstop.
"That's pretty much our life right now. Just holding them the whole time," Brittani Clegg, cofounder of the Delaware-based nonprofit Grass Roots Rescue - and Oslo's foster mom - tells The Dodo.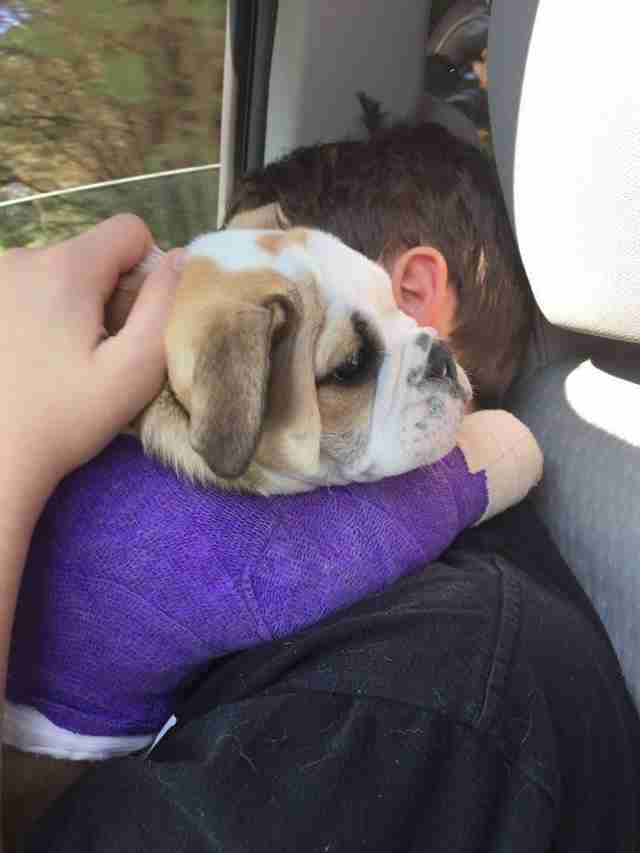 In late December, the bulldog puppies were born with these leg problems. Their breeders still tried to sell them, telling prospective buyers their legs are askew because the puppies are so chunky.
"Said they were so fat, they went bow legged," Karli Swope, Grass Roots Rescue's other cofounder, who is fostering Ivar, tells The Dodo.
It's a nice story, but it's not true. Oslo and Ivar's back legs were afflicted with a condition called "swimmers syndrome," that could be treated fairly easily.
Their front legs had a more serious problem - they were basically pointing out at 90 degrees below the elbow, due to a genetic problem likely caused by irresponsible breeding, and that would require expensive surgery to even try to fix.
"The doc called it 'bilateral congenital defect,'" says Swope. "Severe subluxation of their elbows."
Grass Roots Rescue found out about these guys in March, and quickly made them part of their nonprofit - even with costly medical procedures ahead, to try to help them walk and live normal lives.
"These are very young puppies with a long life ahead of them. Our supporters agreed that we would take this chance and so here we are," says Clegg - whose kids are just as in love with Oslo as she is.
Oslo and Ivar had their surgeries last week.
It was expensive, as expected. "Bilateral congenital elbow luxation correction surgery on all four elbows. $7,000 later," says Swope. (You can contribute via the rescue's website.)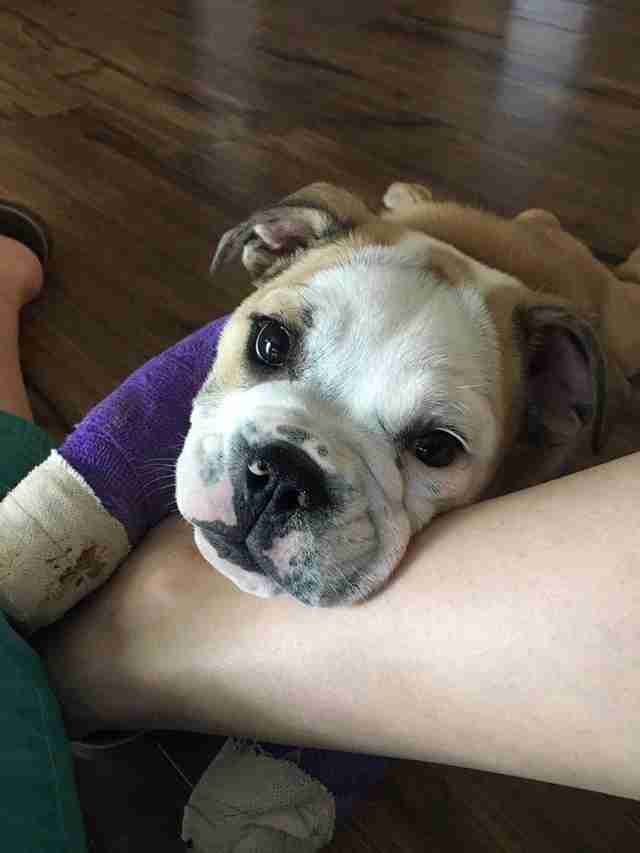 Grass Roots Rescue has filed a complaint about the puppies' breeder with the state, though no one seems optimistic that it'll lead to any legal action.
Swope and Clegg hope, if nothing else, these adorable pups with the misshapen legs will draw attention away from the breed's cuteness, and to the serious problems associated with the breeding of bulldogs.
Many of these problems were detailed in a story put out by The Washington Post last year, "Why breeding bulldogs is borderline inhumane":
Birth defects, such as flat chests, have led to high puppy mortality. A skeletal disorder common to the breed causes high rates of hip dysplasia. Bulldogs' wrinkly faces beget acne and eye problems. Their underbites often mean dental troubles. But the biggest issue is their smushed, "brachycephalic" faces, large palate and narrow nostrils - visages their wolf ancestors might not even recognize as canine. They can cause a bulldog to pant like mad while exercising, slobber like a fountain while resting, choke and gag while eating, suffer from heat stroke, and, to top it off, have unusually wicked flatulence.
"They are prone to many health issues and now on top of that you have people breeding irresponsibly," says Swope.
It's not clear yet if the surgery has worked - if the puppies will ever be able to walk normally.
Oslo and Ivar have pins in their legs, and those casts, to try to "place their legs into the positions they should be in. The hope is that the casts and pins will help their little bodies heal in a more natural manner," says Swope.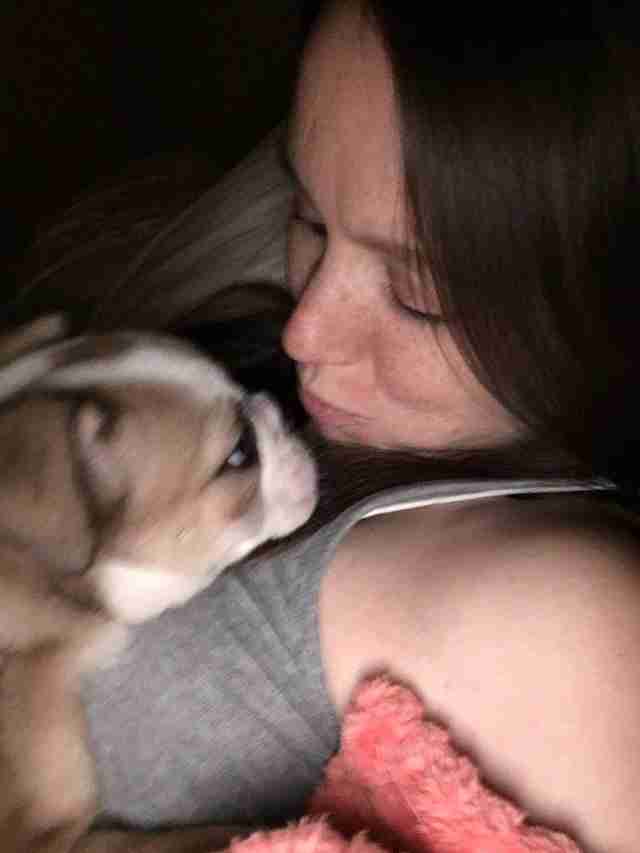 It'll be about a month before the casts come off, and folks know if the treatments were successful. Oslo and Ivar are getting a lot of hugs, in the meantime, from the people who have vowed to try to fix what their breeders did to them.
"They both just love their people," says Swope. "As you can imagine, they're a bit spoiled."