Bulldog Is DETERMINED To Get Her Bone Through The Doggy Door, Darn It!
Russet the bulldog is quite proud of her new giant rawhide bone - unfortunately, it seems her door isn't quite big enough to match her bone. This is, of course, disastrous.
HOW is Russet supposed to bury her bone in the yard when she can't even take it out to the yard?
"Um ... do you have an explanation for why this door no longer works, Human?"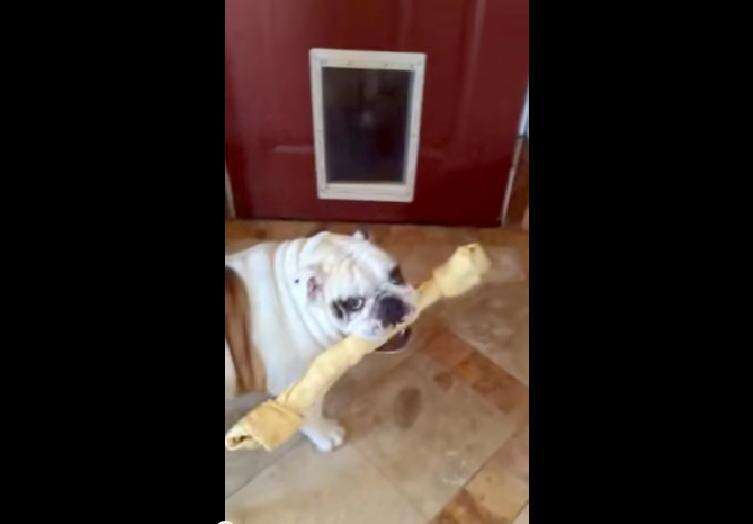 Russet is a master problem-solver, though, and decides to look at her problem from another angle ... an angle which, unfortunately, isn't quite big enough either.
But persistence is the key to victory and Russet gives a few more hearty tugs until she finally manages to finagle the bone out of the door.
"Huzzah! Triumphant at last!"
Nicely done, Russet. Hopefully you won't have a change of heart and try to bring that bone back inside!
You can watch Russet's epic struggle (and victory) below: