This Puppy Was Dumped All Alone Because He Was Different
"Here was this little guy in front of us. He had the will to live."
A man was walking his dog one day last month in California when he saw something shocking: a tiny puppy abandoned in a dry river bed. One look at the puppy and the man knew he had been intentionally dumped there by someone who didn't want him. Without intervention, the puppy wouldn't have survived for long. When the man picked him up, he could see how much difficulty he was having trying to breathe and how his deformed legs left him unable to walk.
The Good Samaritan brought the puppy to animal control, where staff immediately began reaching out to local rescues. They called several and received no response - until Leslie Bird, founder and director of NorCal Bully Breed Rescue, read a message from them on her Facebook page. She dropped everything and rushed to help.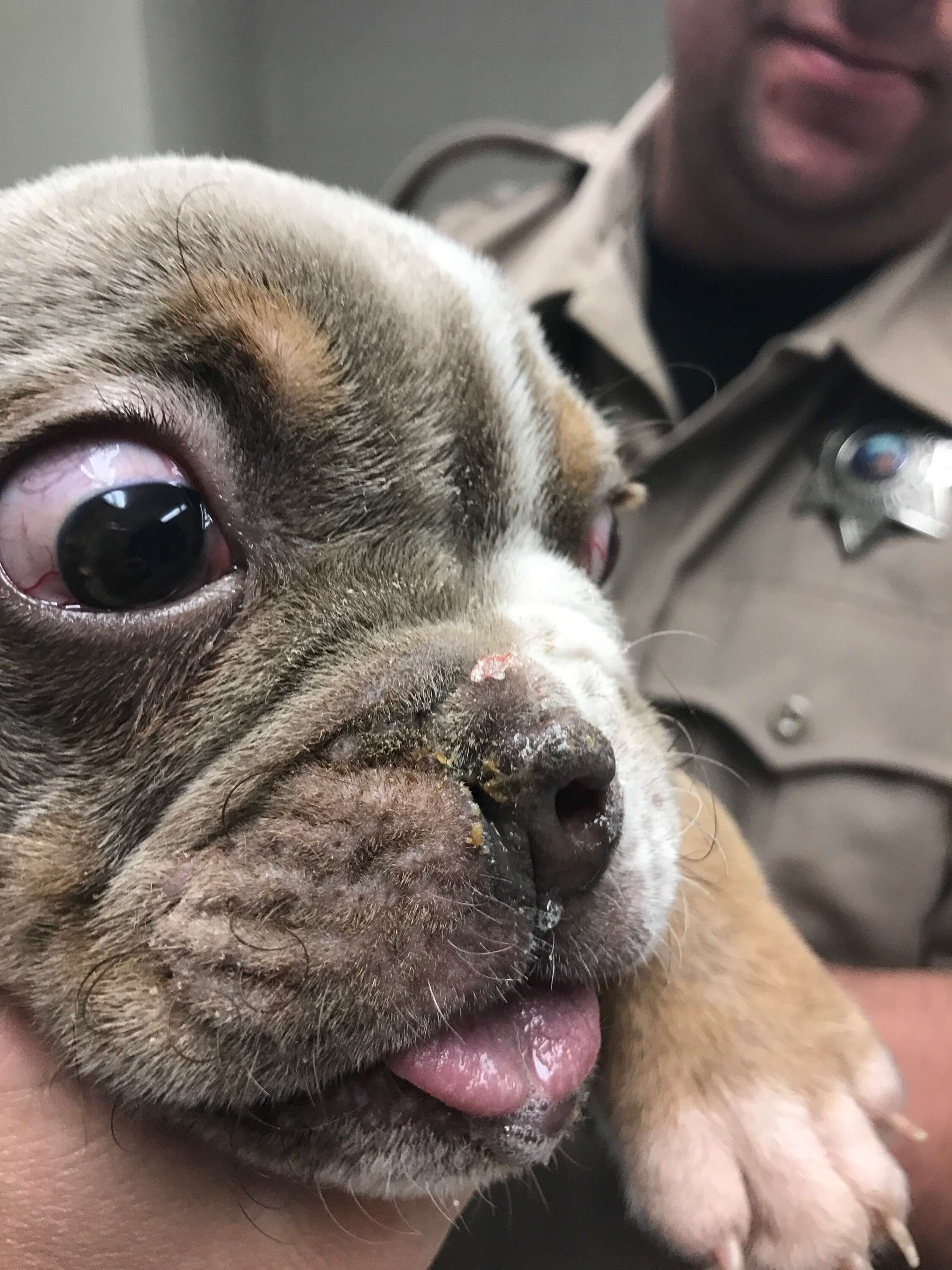 "Here was this little guy in front of us," Bird told the Dodo. "He had the will to live and, at the time, we had the funds available to help him." She fondly named him Buggy and rushed him to her vet, Dr. Seth Bleakley.
Bleakley estimated the puppy was about 4 months old, even though he weighed only 10 pounds. He had countless problems that the vet attributes to genetics, likely due to poor breeding or inbreeding. Buggy was suffering from an elongated soft palate inside his mouth that constricted his breathing - as did his missing nostril. He had luxating elbows in both front legs, making it difficult for him to walk.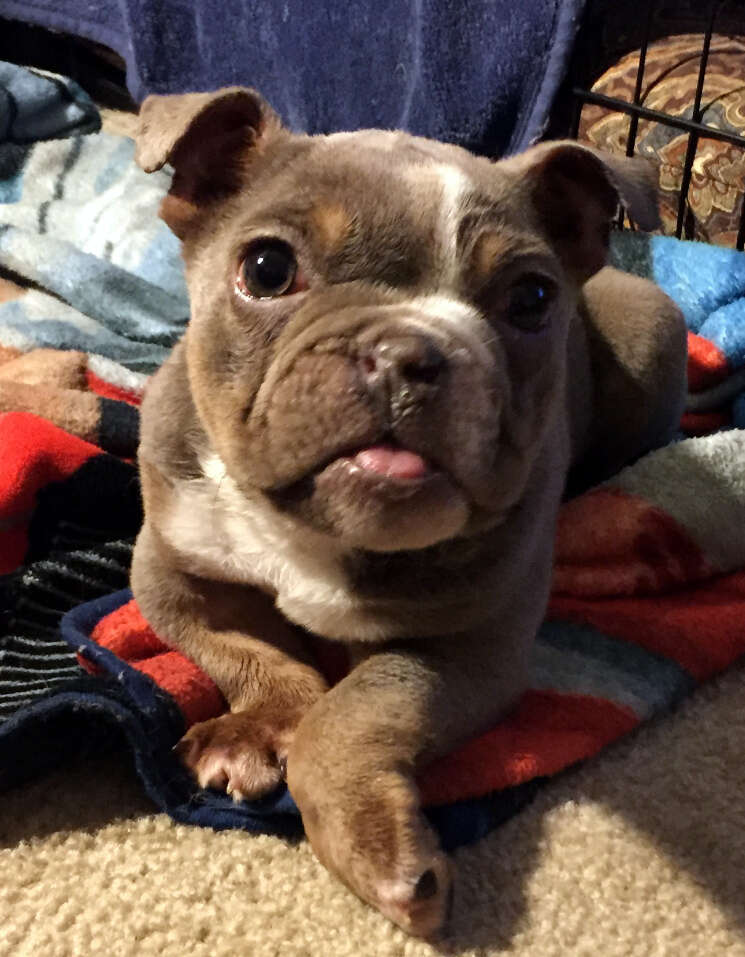 Despite the challenges facing him, Buggy was happy, curious and strong. Bird posted his picture to Norcal's Facebook page. Bird said not all of the comments were words of encouragement, however. Some people decided that Buggy was suffering because he was deformed and shouldn't be forced to live.
"One comment said Buggy needed to be rescued from us so he could be euthanized," Bird said. "I began deleting comments. I wanted to keep positive thoughts only."
The vet didn't agree that Buggy should be euthanized. Instead, he performed surgery. Buggy's elongated palate was removed and a nostril was created to allow him to breathe better. Pins were placed in both legs to stop his elbows from rolling.
"We were told to keep him quiet so his legs could heal, but it is nearly impossible," Bird said. "He just keeps on going. He walks on the splints. Nothing bothers that boy."
Norcal Bully Rescue only pulls medical cases from shelters. Bird is drawn to these dogs. "These dogs suffer and most don't stand a chance once they're injured and in the shelter environment," she said. Without rescue, these dogs have no chance at all and Bird's goal is to give them that chance.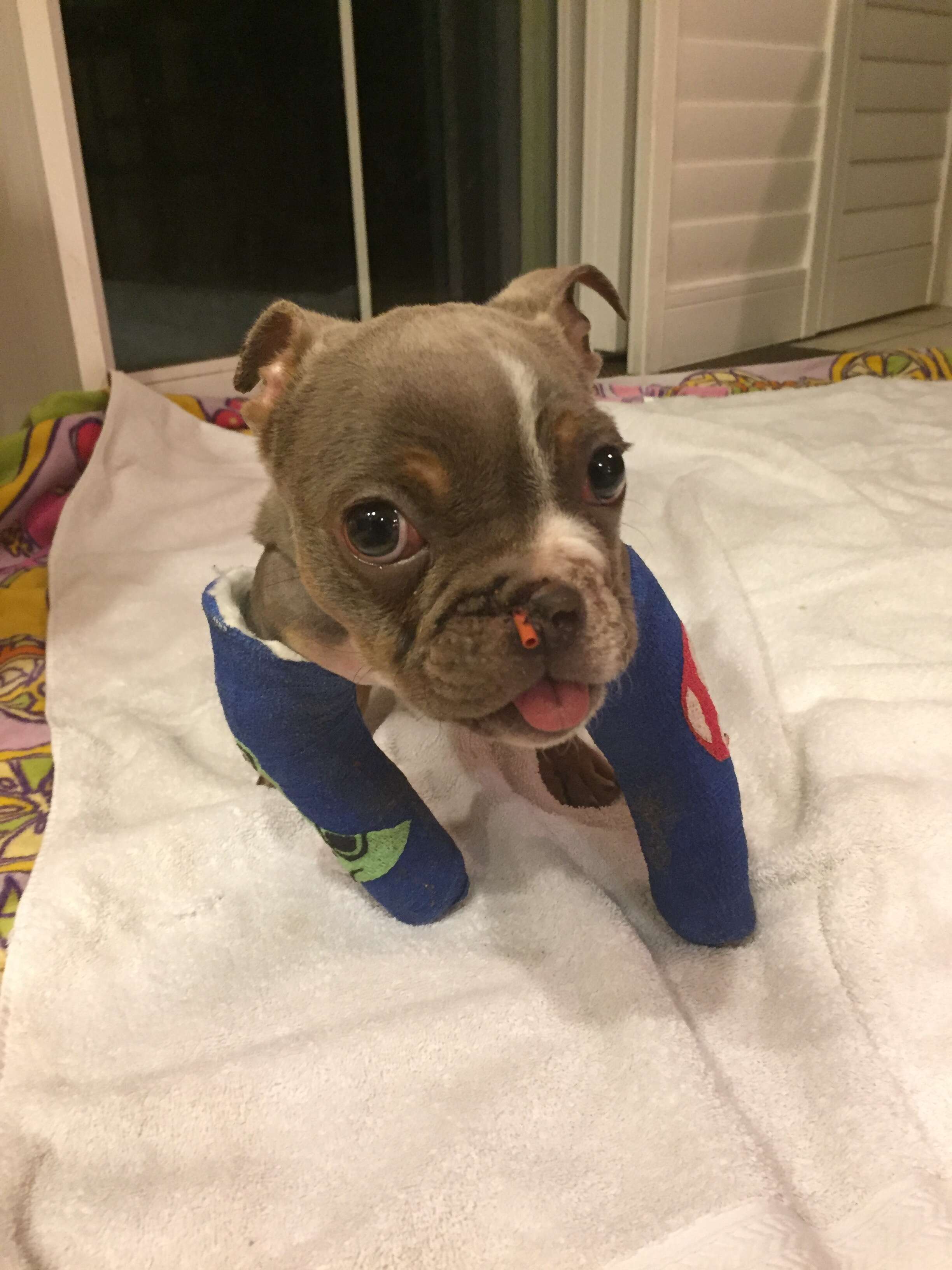 Buggy will be available for adoption when he is strong enough. But the home must be perfect for him. "Buggy doesn't know anything is different with him," said Bird. "He will live a charmed life."
If you'd like to see other dogs waiting for homes at NorCal Bully Breed Rescue, or if you're interested in fostering, learn more here.