Watch Budi The Rescued Orangutan Take His First Steps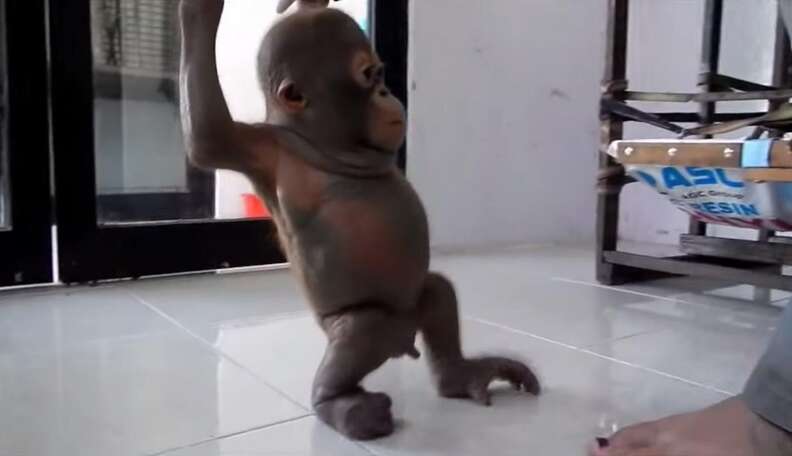 <p> <a href="https://www.youtube.com/watch?v=4cpYv8KDRoU">YouTube/International Animal Rescue</a> </p>
It's been a long, hard road for Budi, a baby orangutan saved from a life of suffering as someone's pet, but he continues to wow rescuers in each stage of his recovery.
The determined little primate recently took his first steps with the help of his caregivers from International Animal Rescue (IAR). Although Budi is a little wobbly and halting on his feet, considering his life story, those steps are huge strides nonetheless.
"It is hard to believe that this is the same little orangutan who could not move or even sit up and who would cry out in pain when touched," writes IAR on Facebook. "Our team of vets have done incredible work and it is so wonderful to see that there is indeed hope for Budi's future after all he has suffered!"
Even once he's mastered walking on his own, there are still other challenges that lie ahead for Budi, and his rescuers say he's ready to tackle them head on: "Budi is a little fighter who isn't going to give up until he is back in the trees where he belongs!"