Boston Pit Bulls And Their Humans Hit Streets To Fight Discrimination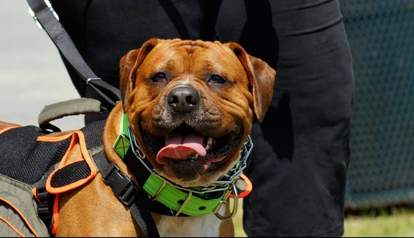 BSL Awareness Walks was started in January 2013, in response to Mayor Tom Menino and Reperesentative Rob Consalvo attempting to pass a bill allowing breed specific legislation (BSL) in the city of Boston, even though BSL was prohibited in Massachusetts, via the 2012 New Animal Control Act.
Our motto is "changing minds one walk at a time." We walk through cities and towns of New England with our well-behaved bully breed dogs (and their friends) so the public can see what great dogs they are and why we love them so very much. The public can also meet and greet the dogs and their responsible owners, who are "regular" people - not thugs, drug dealers or dog fighters.
In the past two years, BSL Awareness Walks has held 17 successful walks accompanied by positive pit bull press. Along with favorably showcasing our dogs, the walks also empower the bully breed community in advocating and educating the media, politicians, the misinformed and the general public. These walks truly do make a difference whilst challenging stereotypes one step at at time and changing minds one walk at a time.
Photo: Lindsay Dancy
Photo: Lindsay Dancy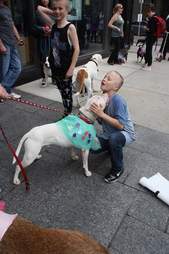 Photo: Lindsay Dancy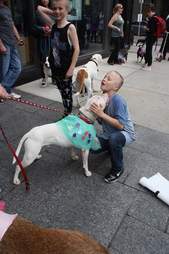 Photo: Maria Soma
Photo: Maria Soma
Photo: Maria Soma
Photo: Maria Soma
Photo: Heidi Moyer
Photo: Heidi Moyer
Photo: BSL Awareness Walks