Polar Bear Lies Motionless In NYC's 90-Degree Heat
Tundra, New York City's only polar bear, was lying alone in his concrete pit on Wednesday at the Bronx Zoo, as temperatures climbed to 91 degrees.
Throngs of people crowded up to the barrier around Tundra's open-air enclosure. At first, many didn't even see the motionless bear, blending into the light-colored cement. When they spotted him, they'd say, "Look, he's right there!"
Tundra, who is 25 years old, wasn't moving. Lying in the sun, he would budge only occasionally, lifting his paw to bring the ball he cradled closer.
The sun beat down, and with little wind the air was thick and stale. Visitors watched for a few moments before they moved on.
Later in the day, Tundra was spotted pacing back and forth in a strip of shade.
In recent years, a debate over whether it's right to keep animals in zoos has ignited. And just this week, the death of a polar bear named Arturo - known as one of the world's saddest animals - sparked a conversation as to whether it was unethical to keep him at a zoo in Argentina, where temperatures can reach up to 100 degrees.
Arturo lived in conditions that animal advocates said made him go "insane," partially because the arid climate at the Mendoza Zoo was so different from a polar bear's natural habitat.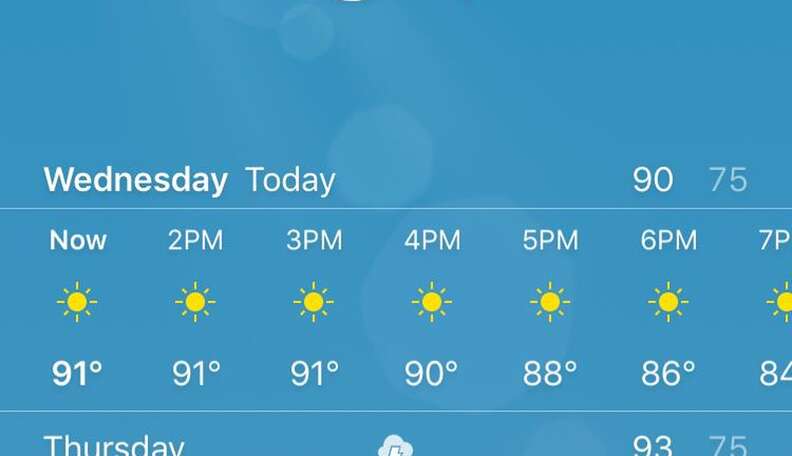 "I have seen polar bears in the wild and I've been visiting zoos all my life," Barry MacKay, senior program associate at Born Free USA, told The Dodo shortly after Arturo's death. MacKay was part of the movement in 2014 that tried to have Arturo relocated to a zoo in Canada, where the climate would be more appropriate for him.
"I try very hard not to be dogmatic, not to condemn out of hand or condone out of hand. And there are some species of animals who can, with proper care, be housed in zoos far from where they naturally range," MacKay said. "But when we get into the larger animals, the charismatic megafauna, we start getting into the issue of whether or not you can provide a good environment for them. A polar bear is in that group."
MacKay pointed out that polar bears have evolved to live a very particular kind of life. "Every part of a polar bear's body is designed for snow, for ice, for predatory habits and roaming huge distances," MacKay said.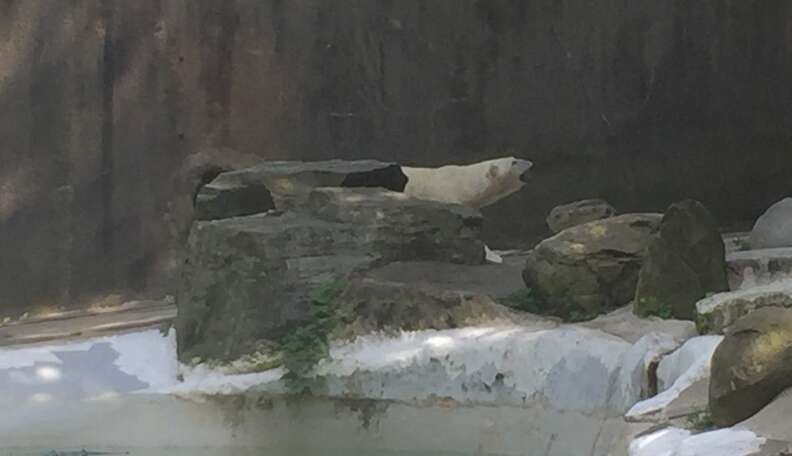 On Wednesday, just outside Tundra's enclosure, a boy who'd been silently watching the bear for a few moments turned to his friend. "I feel bad for him," he said. "I'm dying, it's so hot."
The Bronx Zoo did not immediately reply to The Dodo's request for comment.