Abused Kitten Passes Away, And Vet Films His Brokenhearted Response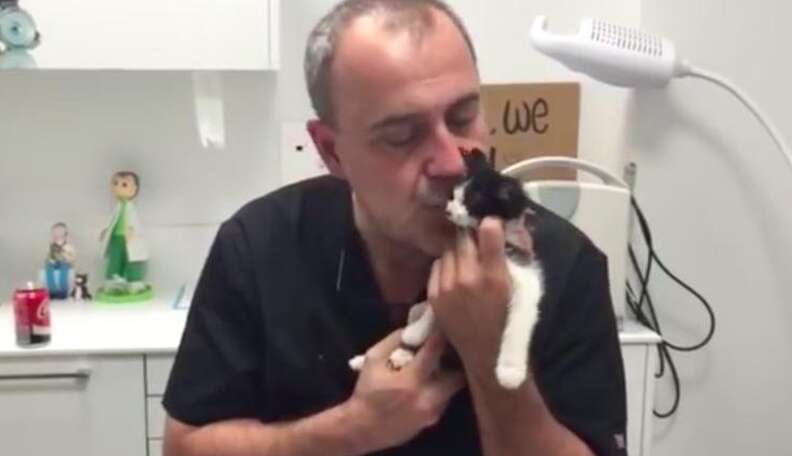 <p><a href="https://www.youtube.com/watch?v=VQ5aGPrnEVI" target="_blank">YouTube/Carlos Rodríguez</a><a href="https://www.youtube.com/watch?v=VQ5aGPrnEVI"></a></p>
<p><a href="https://www.youtube.com/watch?v=VQ5aGPrnEVI" target="_blank">YouTube/Carlos Rodríguez</a><a href="https://www.youtube.com/watch?v=VQ5aGPrnEVI"></a></p>
This vet recorded an incredible tribute to one of his tiniest patients.
Broken the kitten arrived at Carlos Rodriguez's veterinary practice last week after being abused by a group of children. They had thrown and kicked the little kitten around like a ball, leaving her with terrible injuries.
They broke her femur and completely destroyed her abdominal wall - the first time Rodriguez had ever seen such damage.
Sadly, after a week of treatment and multiple surgeries, Broken passed away. And Rodriguez captured his incredible response on camera.
The video isn't in English, but his message is perfectly clear.