They Thought They Were All Alone In The World. They Were Wrong.
Their owner dropped them off at the shelter without any explanation.
From there, it seemed all these two pit bulls had left was each other.
Bridget and Louie upon first arriving at Montgomery County Animal ServicesMinda Harris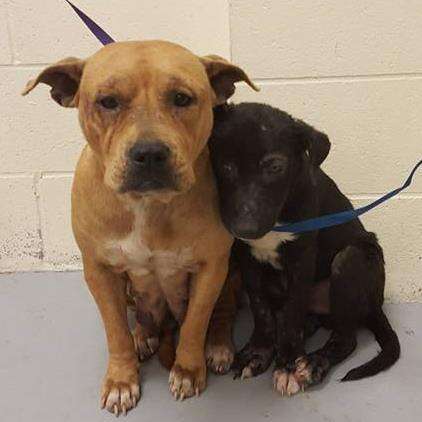 The dogs, named Bridget and Louie, were photographed upon arriving at the Montgomery County Animal Shelter in Conroe, Texas, this week. They both suffered from mange and had painfully matted fur. Louie, the smaller, black dog, had a collar jutting into his neck.
Kasey Hersperger
Shelter staff, finding the two dogs inseparable and cowering up against each other, decided to let them share a kennel.
It's an all-too-common portrait of terror found in dogs who first arrive at the cold confines of an animal shelter.
"What you can expect is your dog to be put in a very loud, very sensory-overloaded environment that will, no doubt, have a dog out of his element and experiencing various levels of fear," Zach Skow, founder of Marley's Mutts, told The Dodo last month.
It's simply a matter of circumstance going from the familiarity of home, even if that home is a hell, to an uncertain, new environment.
Last month, a dog named Angel was seen shivering uncontrollably after being dumped at a Florida shelter.
AngelPit Sisters
But Angel went on to find a happy ending. She was rescued by an animal welfare group called Pit Sisters.
And as for those two cowering dogs who refused to be apart?
Since their photo was taken on January 8, an organization called the Texas Animal Society pulled them out of the shelter -together, naturally - and found them a foster home.
Once there, the horrors of their previous "home" became even more apparent, especially when it came to Bridget, the larger, tan dog in the shelter photograph.
"We found out yesterday she has no upper teeth," Kasey Hersperger, the dogs' foster mom, told The Dodo. "They have been ground completely down to her gums."
Kasey Hersperger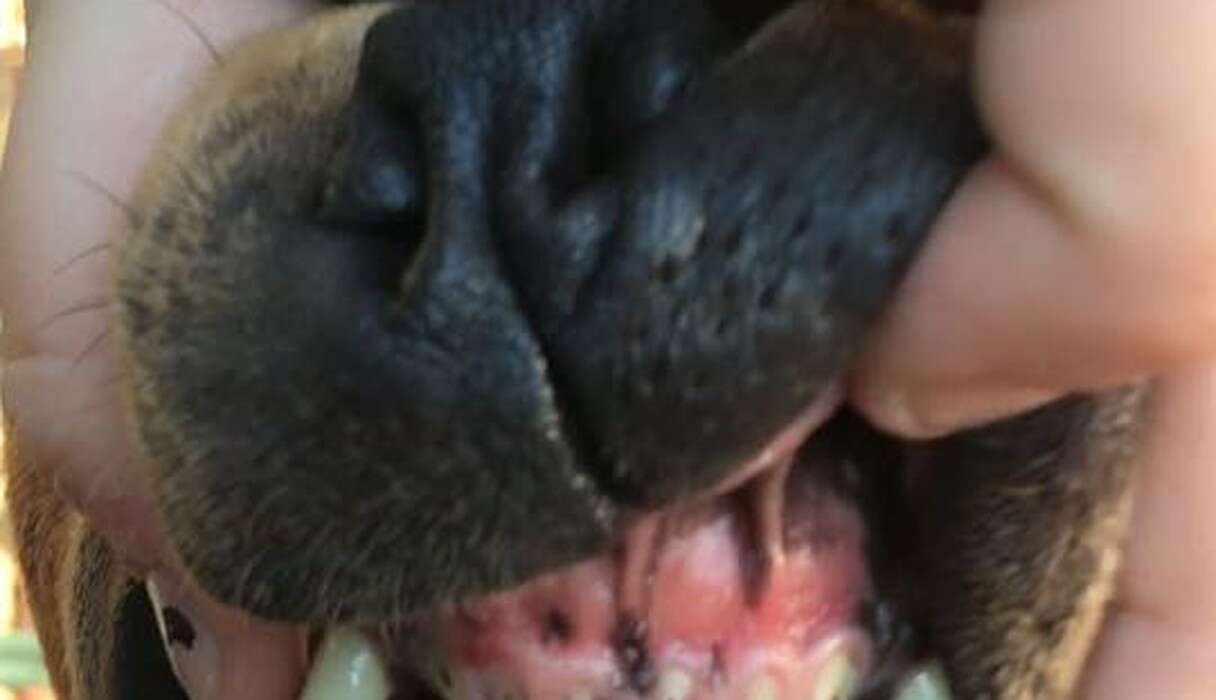 The veterinarian told her it was likely the result of chewing on metal or, as Hersperger believes, "trying to chew out of her chains."
"She also has had multiple litters and seems to be a puppy mill dog."
But her new foster family has already shown both dogs that they have so much more than just each other. Now they're showing the world through a Facebook page dedicated to Bridget and Louie.
Check out how their story is unfolding so far:

Kasey Hersperger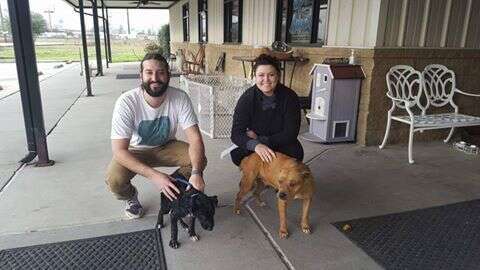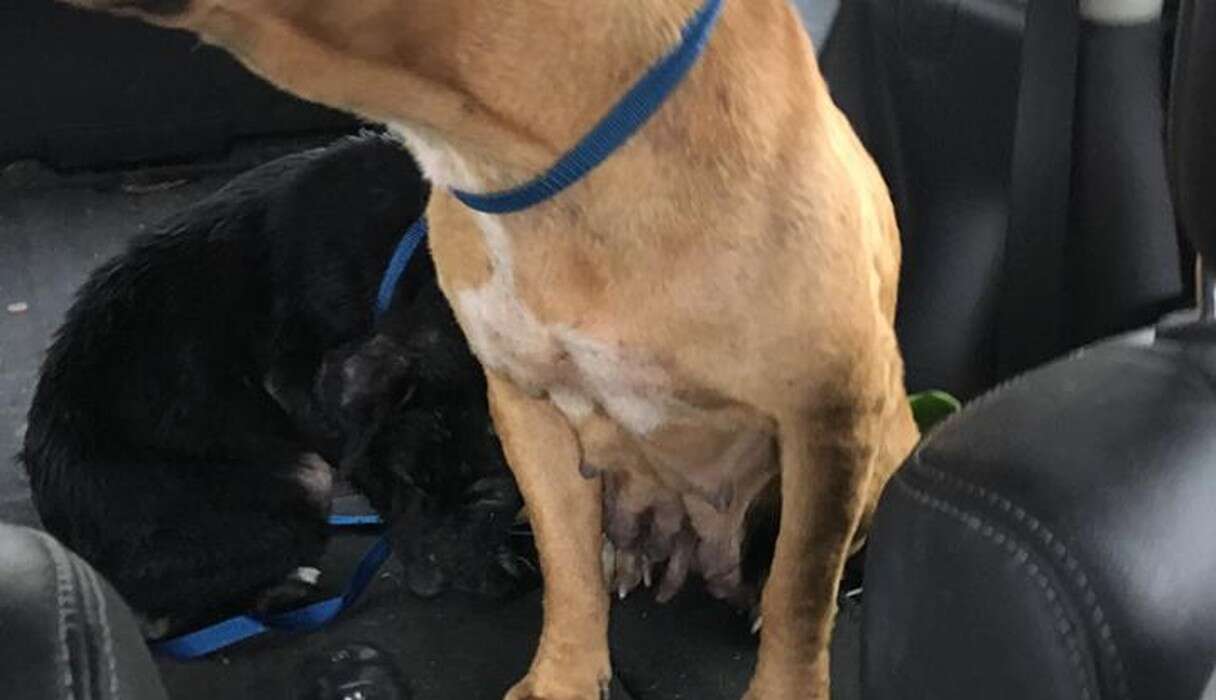 If you would like to help give dogs a second chance, consider making a donation to the Texas Animal Society. Or, if you would like to give Bridget and Louie a forever home, keep an eye on the group's adoption page.