Breaking: OSHA Slaps Miami Seaquarium With Fine For Endangering Orca Trainers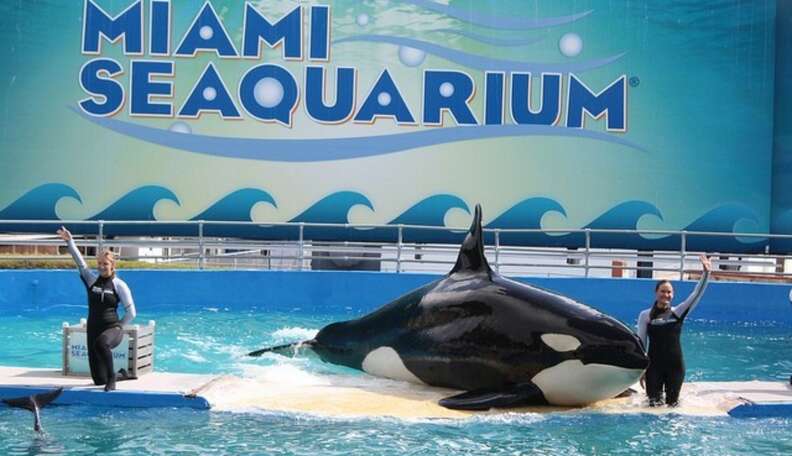 The federal Occupational Safety and Health Administration (OSHA) has cited and fined the Miami Seaquarium, which holds one captive orca in the smallest orca tank in the U.S., for endangering its orca trainers. The park, which previously allowed trainers to ride the whale, named Lolita, exposed its trainers to various lethal hazards, according to the citation.
OSHA has ordered the Seaquarium to prevent its trainers from engaging in "wet work and dry work performances" in the pool and pay a fine of $7,000 -- a small sum, it seems, considering that trainers' lives were in danger, according to the citation. In a letter, a representative for OSHA said that trainers were vulnerable to a "struck-by and/or drowning hazard." A section of the citation can be seen below: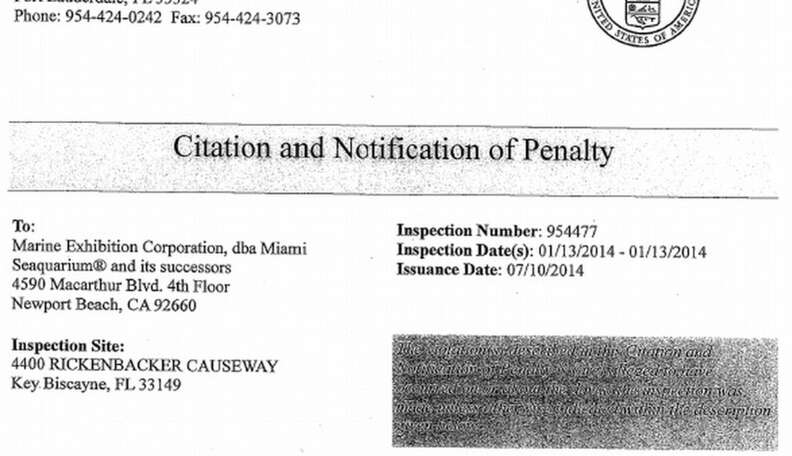 The news comes after the Animal Legal Defense Fund (ALDF) filed a formal complaint about the issue to OSHA last December, citing disasters that have happened at other marine parks, particularly the tragic death of Dawn Brancheau at SeaWorld in 2010. In May, ALDF sent an investigator to the Seaquarium who captured footage of a trainer riding Lolita, violating worker safety laws.
"We celebrate OSHA's swift enforcement against this dangerous facility," said Stephen Wells, executive director of the Animal Legal Defense Fund. "The Miami Seaquarium is risking trainers' lives to exploit Lolita, a wild-captured orca, for huge revenue. The corporation continues to disregard worker safety and animal welfare laws as long as it brings in big profits."