Brazil announced a new plan to save the real-life inspiration for its World Cup mascot this week, but conservationists are pushing for more advocacy on behalf of the endangered armadillo.
Last fall, the country unveiled its brand new mascot -- an endangered species -- for the event. The three-banded armadillo, an indigenous species to Brazil, was announced by former Brazil striker Cristiano Ronaldo, who said that the animal will "play a key ambassadorial role in the next two years."
Now, the country's Environment Ministry has announced that it will take serious steps by the end of this year to help save the armadillo, a move that was praised by conservationists. The plan will focus on efforts to save the armadillo's habitat and to educate people about threats to the species.
The yellow, green and blue FIFA mascot (after Brazil's colors) is a cartoon version of the real species. Known for being one of only two armadillo species that can roll up into a ball to defend itself from predators, the armadillo lives in the savannah and in dry woodlands in the eastern part of Brazil. While the armadillo's protective armor keeps them safe from most predators, they are threatened by habitat destruction, because much of their land has been destroyed to make room for livestock.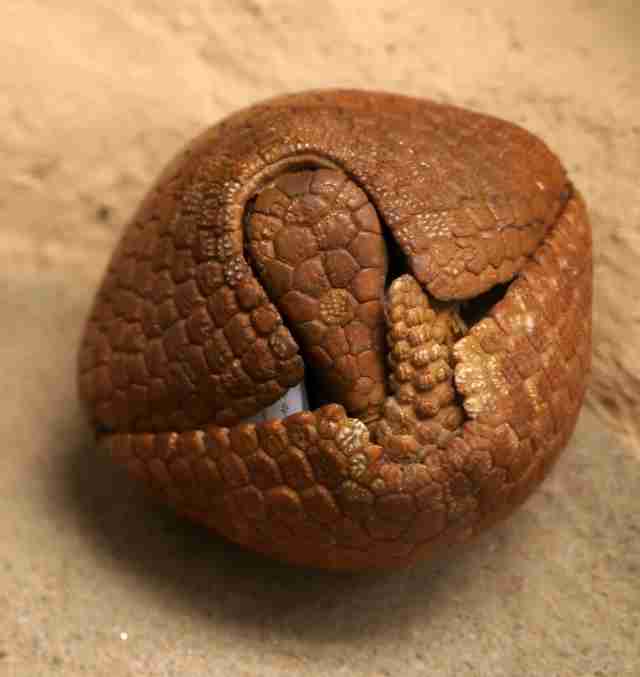 The mascot choice was the result of a national campaign by the Caatinga Association, an environmental NGO that proposed the armadillo back in 2012 in an effort to raise awareness in the country for endangered species.
Conservationists are glad that progress is being made, but say that even more could be done.
"More Brazilians are aware of the animal than before, but it hasn't resulted in more funds to help save it," said Rodrigo Castro, director of the Caatinga Association "All the stuffed armadillos being sold, the T-shirts with its image, little of that profit is being used to save the animal."