After finishing her graduation with biology, wild animals conservation and nature photography, Andrea Schmidt decided to leave her home town and travel the world, only to document the lives of marine birds and put into practice environmental education projects.
The journey began on 2012, and since then the biologist travelled to several European countries and South America. "My main goal is to make people fall in love for nature, or at least respect her, by doing simple things, for example, recycling the trash". Says Andrea
In one of her expeditions, she saw Northern Gannets carrying plastic in their beaks and them making a nest with that artificial thing. She points out that, the ingestion of plastic is one of the biggest problem that marine birds suffer, many of them dying.
Plastic products deteriorate slowly and remains in their stomachs for long periods, making a very slow and painful death.
The Project also includes isolated islands dominated by trash, where the mortality of animals is big. Andrea works with environmental education and with the photos from this Project she intent to educate people about the importance of the oceans.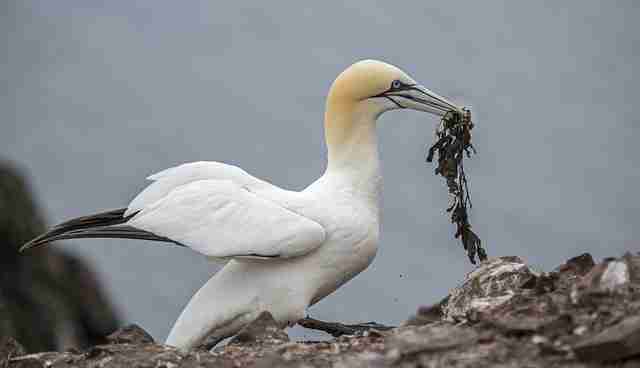 But, it is not only bad News. The biologist also had great moments with the animals. In Isle of Iona, Andrea photographed the Atlantic Puffins making nests for the future babies and flying around to look for food. "They are incredible and curious birds. They just stay looking at the camera trying to understand what we were doing", says Andrea.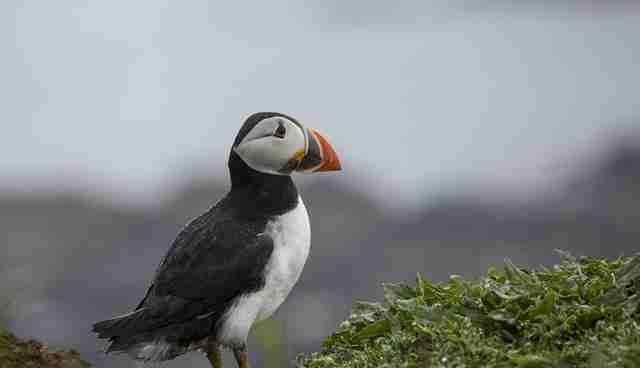 She left her camera filming on the ground and she was able to capture this scene of puffins coming close to see what it was.
Atlantic puffin
Now, Andrea is in Argentina, photographing penguins in Patagonia. One of the most vulnerable species is the Rockhopper penguin, and the photographer was able to go in one of the biggest colony to work with this incredible species.
Rockhopper penguin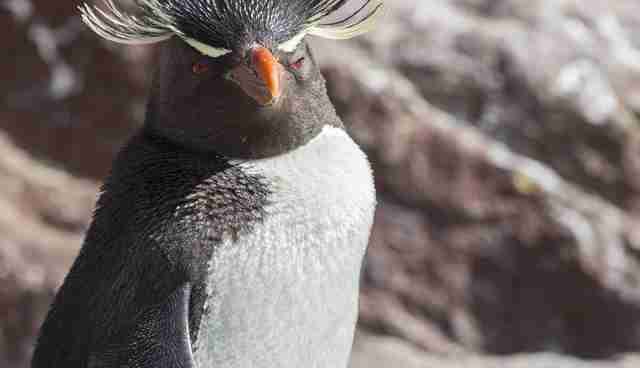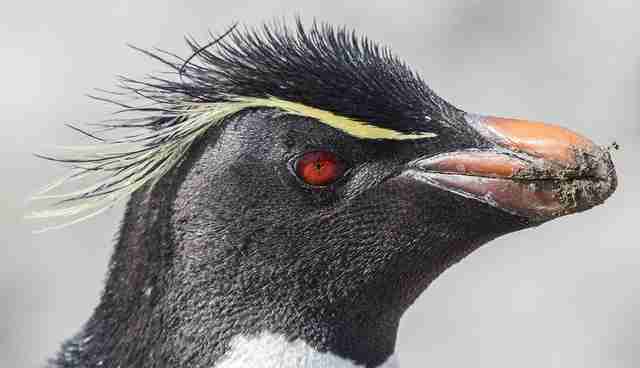 Andrea has a page on facebook where she shares everything about her expeditions and conservation information's about all the animals.