When you're little, every new animal you encounter is the most incredible thing. A little boy was just hanging out in his backyard when, suddenly, a deer appeared.
He tried to play it cool, and went to show the deer his watering can ... but then she kissed him.
At first he was skeptical ...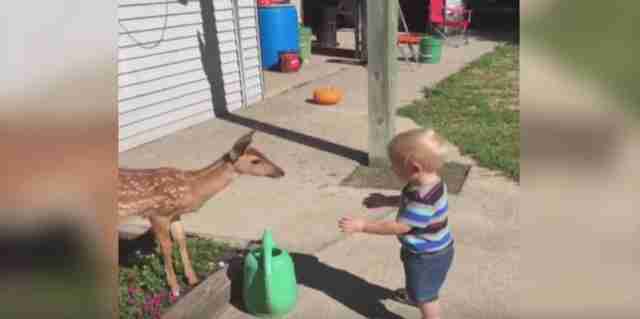 ... but soon fell COMPLETELY in love with the adorable baby deer and couldn't help but show off his affection for her.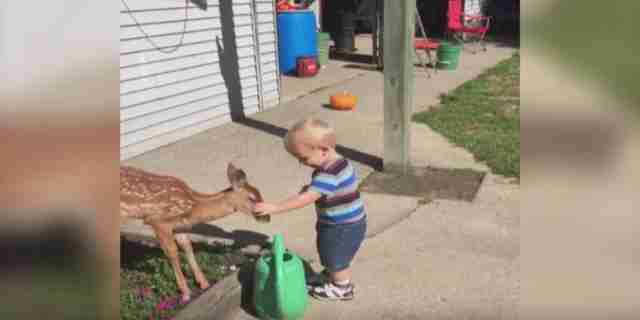 Then he got a little embarrassed ...
... but ultimately decided that he didn't care.
He loved that deer, and was keeping her FOREVER ... or at least until his mom made him go inside again.
Check out the full video of this little boy and his new deer below:
Deer moms often leave their babies unattended, but if you find one you think needs help, .org/baby-deer">here's what to do.