Birdie is a 10-year-old cockatiel with a condition called splay leg - which means her legs stick straight out to the sides and are completely unusable. In April 2011, a local breeder brought her to the Best Friends Animal Society, where staff immediately fell in love with her.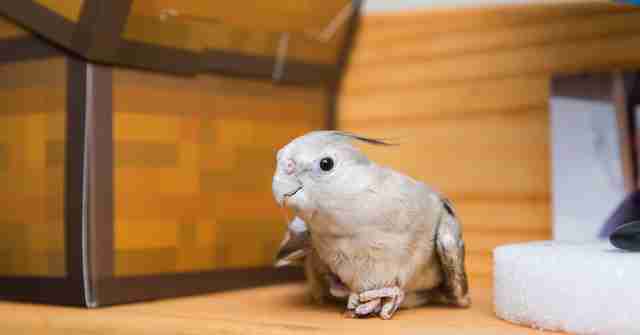 "Splay leg can be caused by either an overbred mother who didn't have the proper diet and was calcium-deficient, or by an improper surface in the nest for baby chicks," Jacqueline Johnson, manager of the Parrot Garden at Best Friends Animal Society, told The Dodo. "This condition can sometimes be fixed if caught soon enough via the use of splints, but it was too late by the time Birdie got to us."
Due to her condition, Birdie was rather shy, and therefore had a hard time winning the hearts of potential adopters - until she met a young boy named Hunter.
When Hunter formed a connection with a relative's pet bird, his mom thought he might enjoy volunteering in the Parrot Garden at Best Friends Animal Society. She figured he might even find a feathered friend of his own in the process.
"Hunter first met Birdie early in our first shift at the Parrot Garden, but did not get the chance to really spend time with her," Heather Davies, Hunter's mom, told The Dodo. "She was in a separate room from the majority of other birds and our work kept us in other areas. Lisa Englund,a Best Friends caregiver, brought us back to interact with her later in the day."
Hunter didn't connect with Birdie right when he first saw her - but as soon as he held her in his lap, he knew the special bird was the friend he'd been looking for.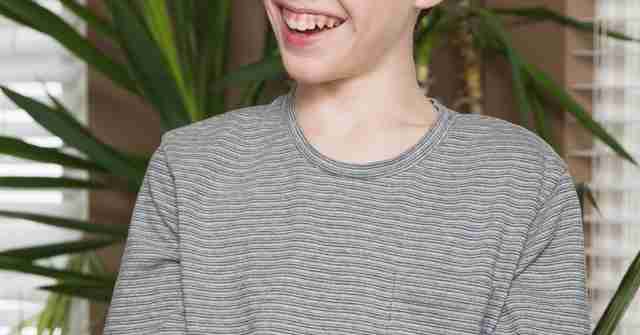 "Lisa knew what she was doing," Davies said. "She recognized Hunter's gentle nature and invited him to hold Birdie. The rest is history. When I saw how gentle and loving Hunter was with Birdie, I knew they were perfect for each other. Hunter realized Birdie needed him and he asked to bring her home."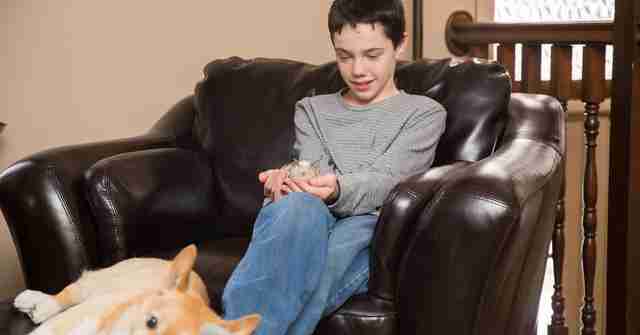 And that was that. Birdie, the senior, special needs bird who needed lots of extra attention and care, became the best friend of a young boy who understood exactly how much she needed him.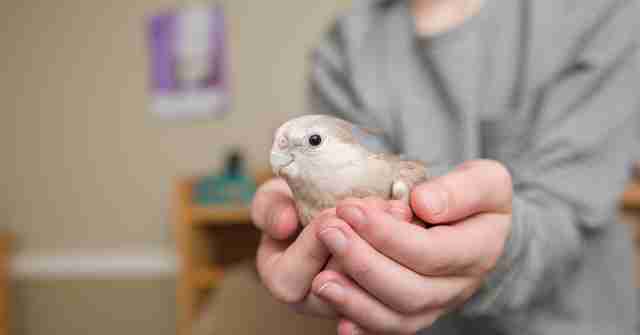 Now, Hunter and Birdie love spending their time together, and being in her new home has helped Birdie come out of her shell.
"At first, Birdie was quiet and shy," Davies said. "Now, she is very outgoing and has no issue with letting you know how she feels about things."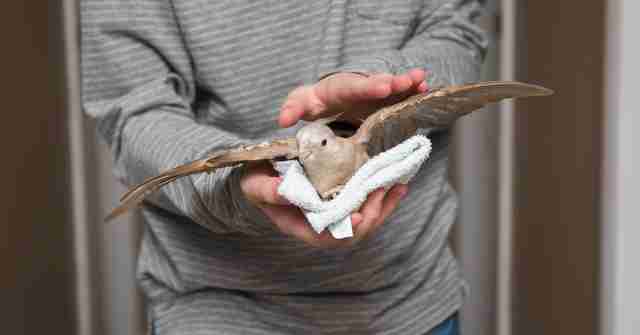 Birdie loves to hang out with Hunter while he does his homework and draws, and the pair even eats breakfast together. The two spend hours just hanging out, enjoying each other's company.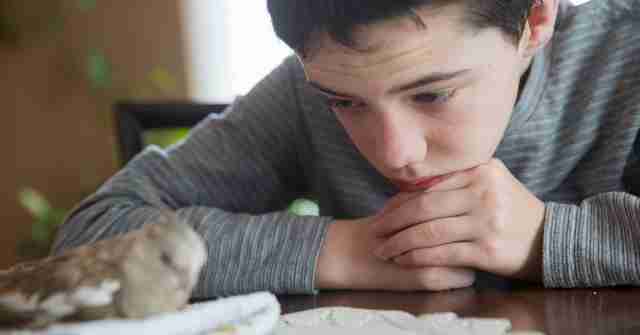 Despite not being able to use her legs, Birdie gets around her new home just fine - by pulling herself around with her beak and claws. She doesn't let her condition get in her way, and Hunter is always there to help her and gives her the confidence she needs to succeed.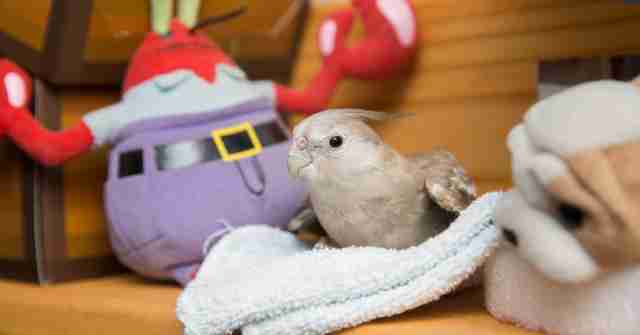 "We were told Birdie may not live as long as other cockatiels because of her inbreeding," Davies said. "Hunter was still adamant about providing her care until her time comes. They are great friends, and they are there for each other. It has been a proud Mom moment for me."