Orangutan Stolen As A Baby Is So Happy To Return To The Forest
He immediately ran up a tree and started foraging.
Home is where the heart is. For two Bornean orangutans named Johnny and Desi, that means the forest.
Last month, International Animal Rescue (IAR) released Johnny and Desi into the forest in West Kalimantan, Indonesia.
Both Johnny and Desi had rough starts to their lives. When they were young, people stole them from the forest and kept them as pets.
While orangutans can lose their ability to return to the wild if they're kept as pets for too long, Johnny and Desi were rescued in time. They were still able to learn - or rather, relearn - how to be wild.
Still, their rehabilitation process took time - four years, to be exact.
First they had to go to "forest school," where they learned skills in climbing, foraging and making nests, and where they also got to socialize with other orangutans. Once Johnny and Desi graduated from forest school, they were moved to IAR's pre-release island, where they were assessed to see if they were candidates for release.
Johnny and Desi showed everyone that they were ready. "The two of them are in good condition and clearly able to fend for themselves," Ayu Budi Handayani, animal care manager at IAR, said in a statement. "They are able to forage and find food for themselves and make a nest each night to sleep in."
Other orangutans have not been as lucky as Johnny and Desi. Not only are oranguatans kept as pets, but they're often deliberately killed. According to IAR, Bornean orangutan populations have declined more than 80 percent in the last 75 years. Only about 41,000 Bornean orangutans are left in the wild, and the IUCN recently listed Bornean orangutans as a critically endangered species.
The Bornean orangutan's close cousin, the Sumatran orangutan, is also critically endangered, with only about 7,500 individuals left in the wild.
The biggest threat to orangutan populations is the destruction of their habitat. While people will destroy forest for all kinds of reasons - logging or mining or farming - the palm oil industry is responsible for most habitat destruction.
If a farmer comes across an orangutan while clearing land, it's not unusual for him to kill the animal. If the orangutan has a baby with them, the baby is often captured and kept as a pet, or sold through the illegal wildlife trade.
But thanks to their rescuers, Desi and Johnny were able to return to their home.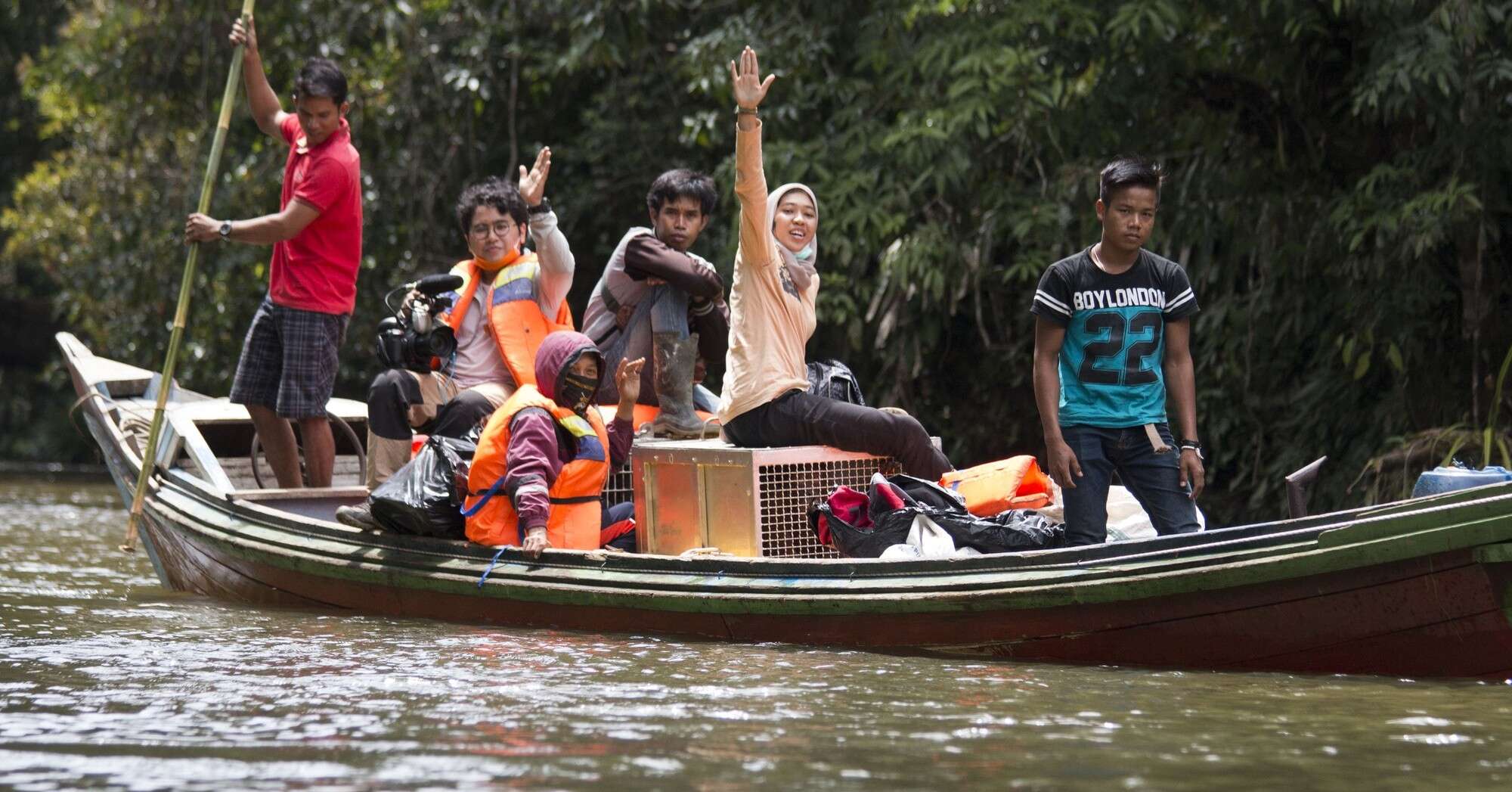 Release day was anything but straightforward. To get to the site, the IAR team had to travel for 40 hours by truck, boat and foot. The last six hours were the most arduous - locals had to carry Johnny and Desi's heavy transport crates as they cut through the dense forest.
When they finally got there, it was all worth it.
As soon as the IAR team opened the crates, Johnny and Desi immediately leaped into the trees and started to forage.
"We can't imagine a bright future for orangutans if their habitat continues to be lost at this rapid rate ... They will only survive when people start to take the problem seriously," Sanchez said, noting that a team will continue to monitor the two to make sure they're OK.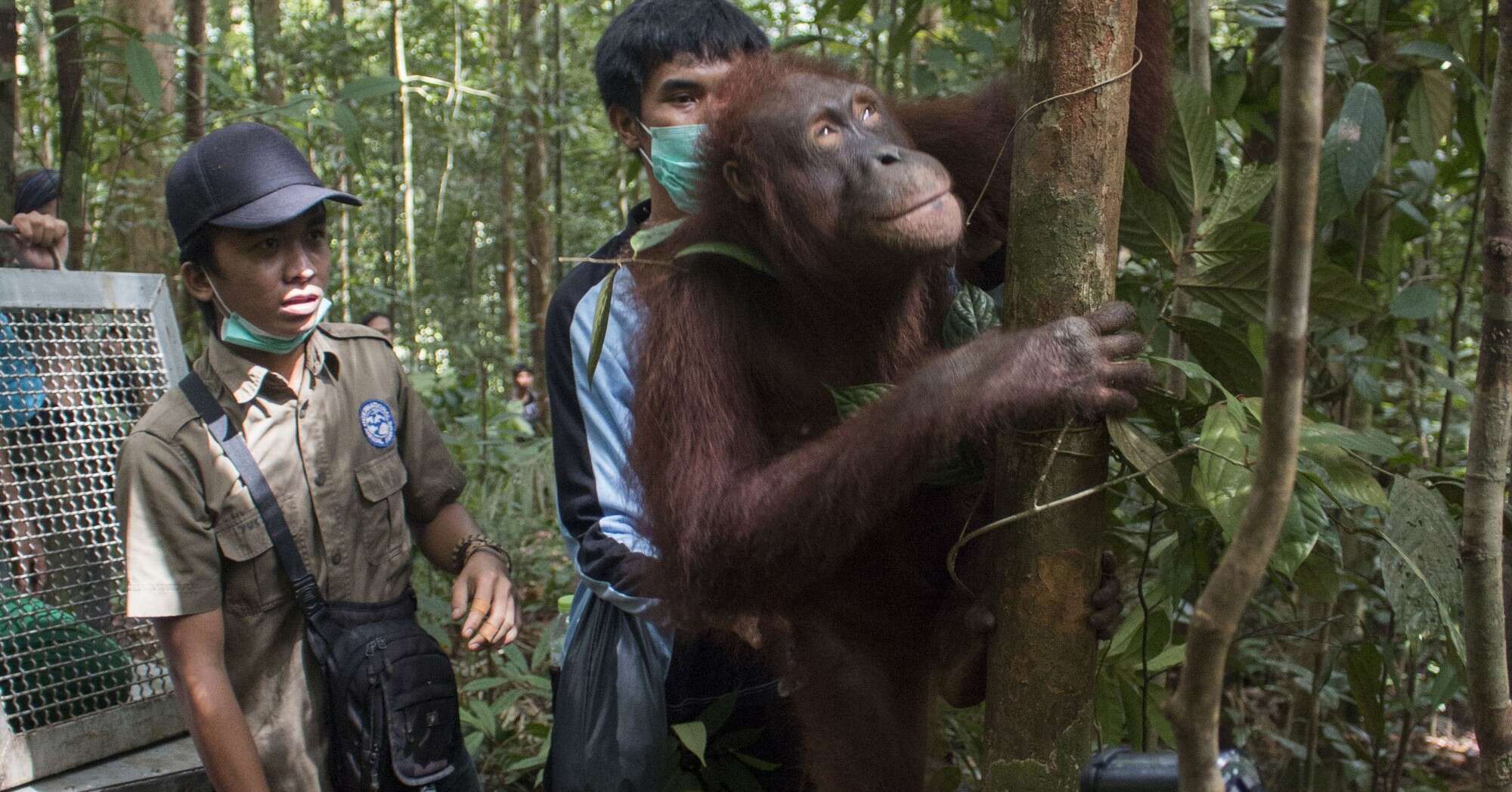 Yet IAR is confident that Johnny and Desi will be just fine.
"We are sure they will do well in their new home in the forest," Sanchez said.