Sometimes, the glue that binds a friendship is made of all the wrong ingredients.
What kept Snoopy and Stephanie together for years was mostly made of tragedy.
The dogs had spent most of their lives at a run-down animal shelter in Israel.
When Danielle Eden, founder of Dog Tales Rescue and Sanctuary, paid the shelter a visit last February, she couldn't decide which of the more than 250 animals to save.
Dog Tales Rescue and Sanctuary
So she decided to buy the shelter and rescue them all.
Since then, the group has been finding homes for scores of those dogs, and bringing others to its shelter in Ontario, Canada.
Among them were a couple of dogs who refused to be apart, even insisting on living in the same kennel together.
"Whenever we separate them - whether one is getting groomed, or seeing the vet - they're just devastated," Clare Forndran, of Dog Tales, tells The Dodo. "The one that's left in the room will start howling."
There may be another reason for that powerful bond - the oldest reason in the world.
"We think that Stephanie is Snoopy's mom," Forndran says. "She's a few years older than him and when we first found them, she was very protective of him."
Today, that protective instinct has melted into pure playfulness.
Snoopy and Stephanie ride together.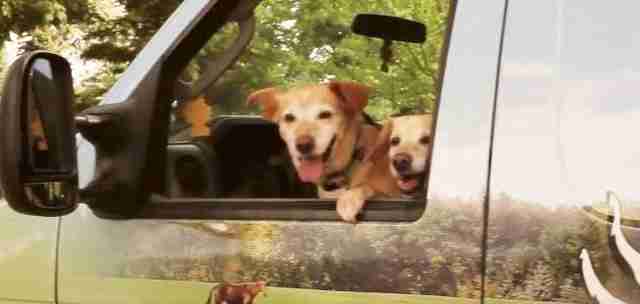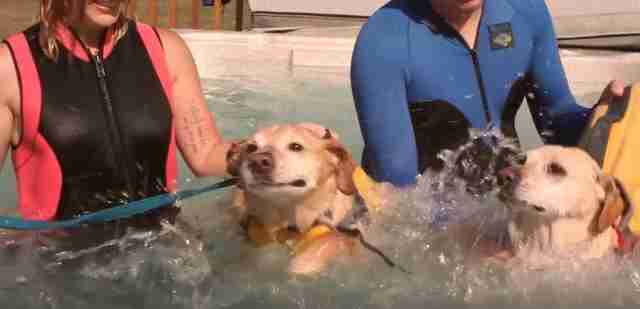 They need to find a home together.
But that most crucial chapter in their lives has yet to be written.
"We have them in the very first room that visitors see in our shelter," Forndran explains. "Just right at the front. Specifically, because we're trying to highlight them and get some attention for them."
Trouble is, for all the love these dogs have to give - their demands for bellyrubs and highlight-reel antics - they both share the same strike against them.
Snoopy, who's around 9, and Stephanie, 11, are seniors - not typically a quality that people look for in dogs to adopt.
"Unfortunately, people don't seem that interested in them so far, which is very sad," Forndran says.
But today, what binds this friendship is hope.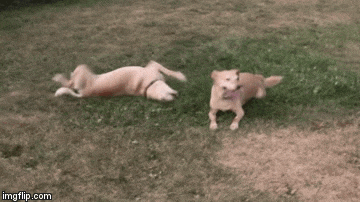 Dog Tales Rescue and Sanctuary