Little Deer And Wild Boar Lost Their Moms To Hunting, But Have Each Other Now
Veronica and Berney are two unlikely friends who happen to share one painful history - at very young ages, they both lost their parents to hunters.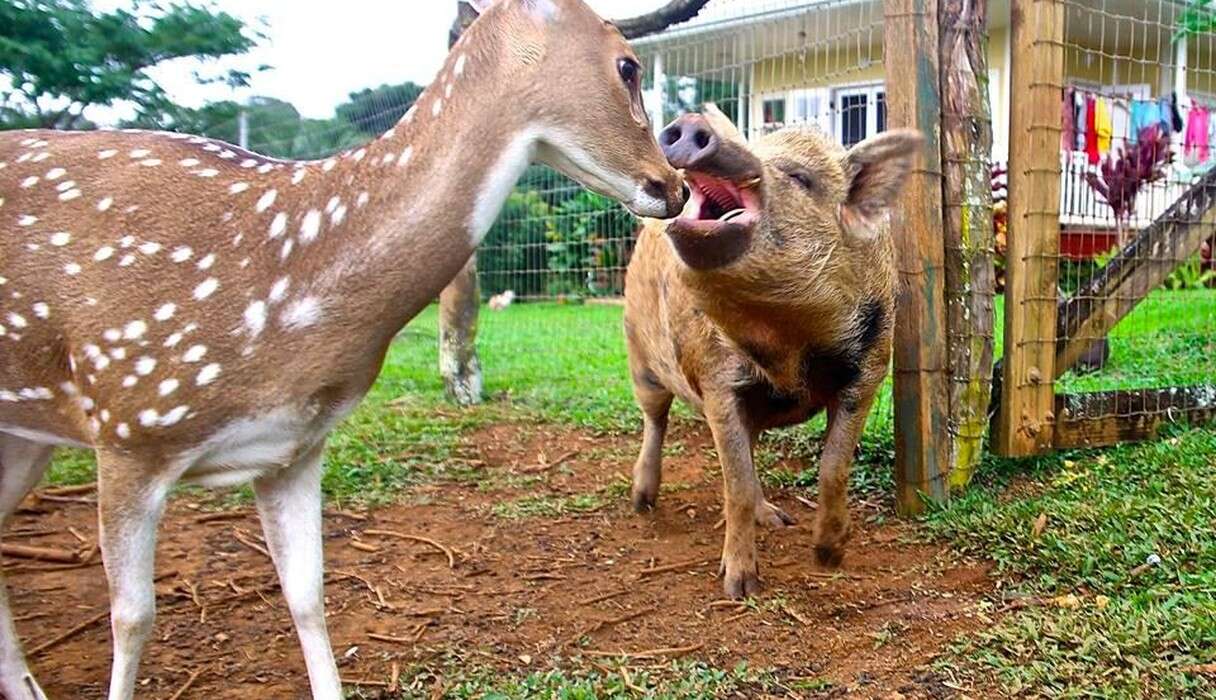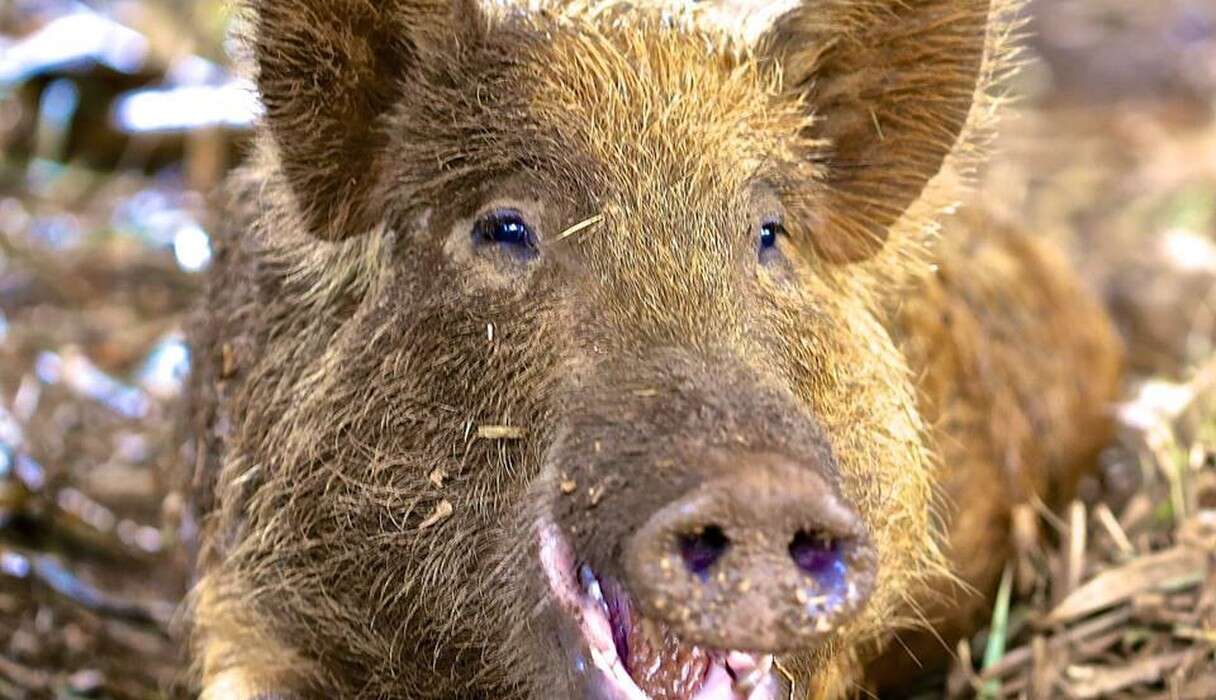 As a result, these animals tend to be prominent hunting targets.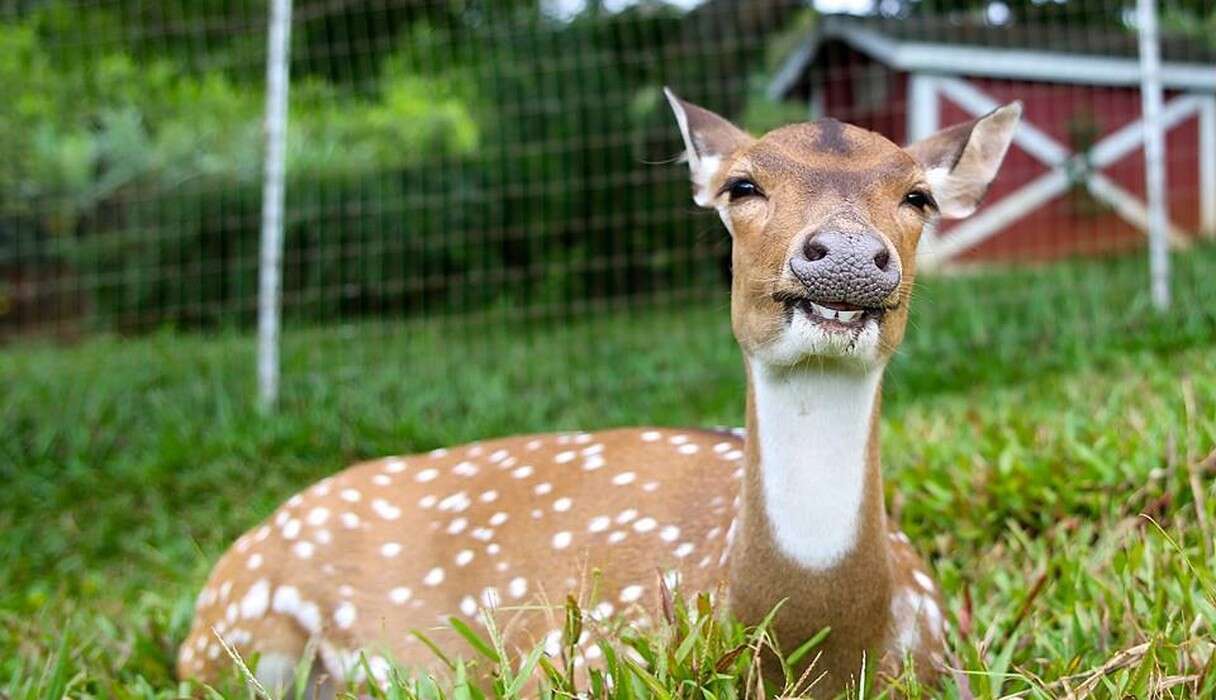 "Berney came to us as a young, wild boar and what we love about him is that he helps us dispel the myth that wild boars are mean and vicious," Blanchard said. "He is the sweetest animal on the entire farm."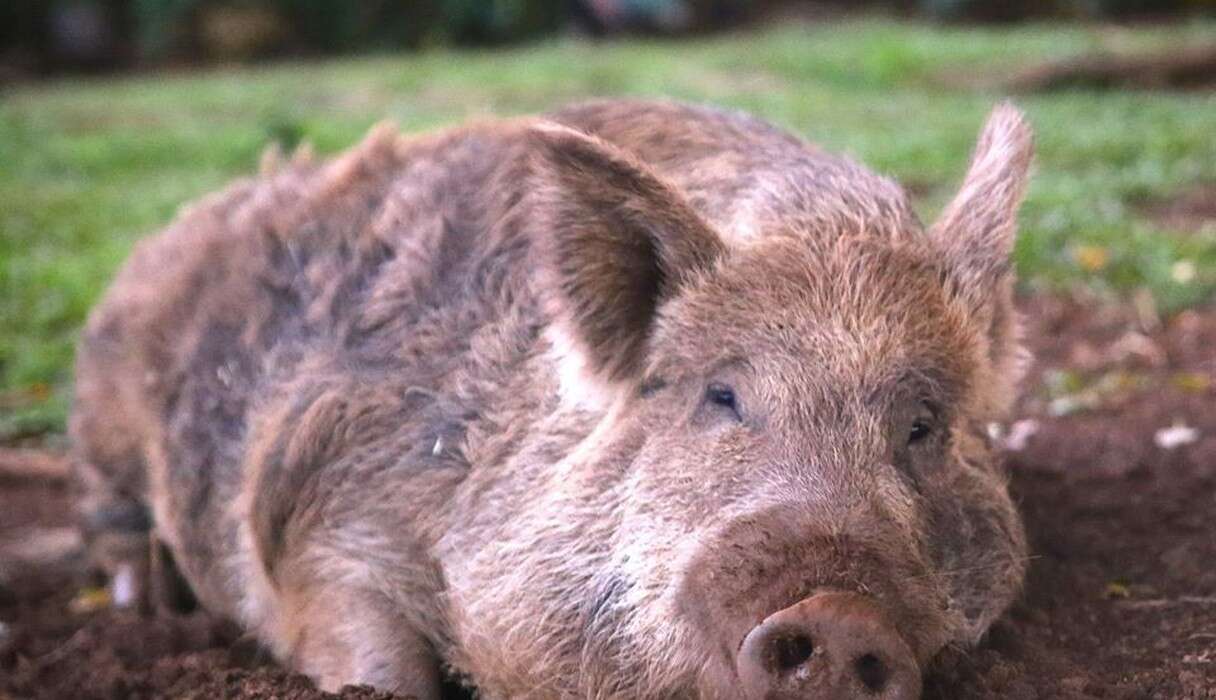 After all, Berney does seem as if he's always smiling, especially for Veronica. He also loves giving the sanctuary's cats piggyback rides.
Berney wasn't actually brought to the sanctuary - he found it on his own as a 6-month-old orphan.
"He came up to the farm and just started interacting with the animals here," Blanchard said. "He decided that he wanted to become part of the family." Now Berney is 6 years old and still has a "heart of gold," Blanchard said.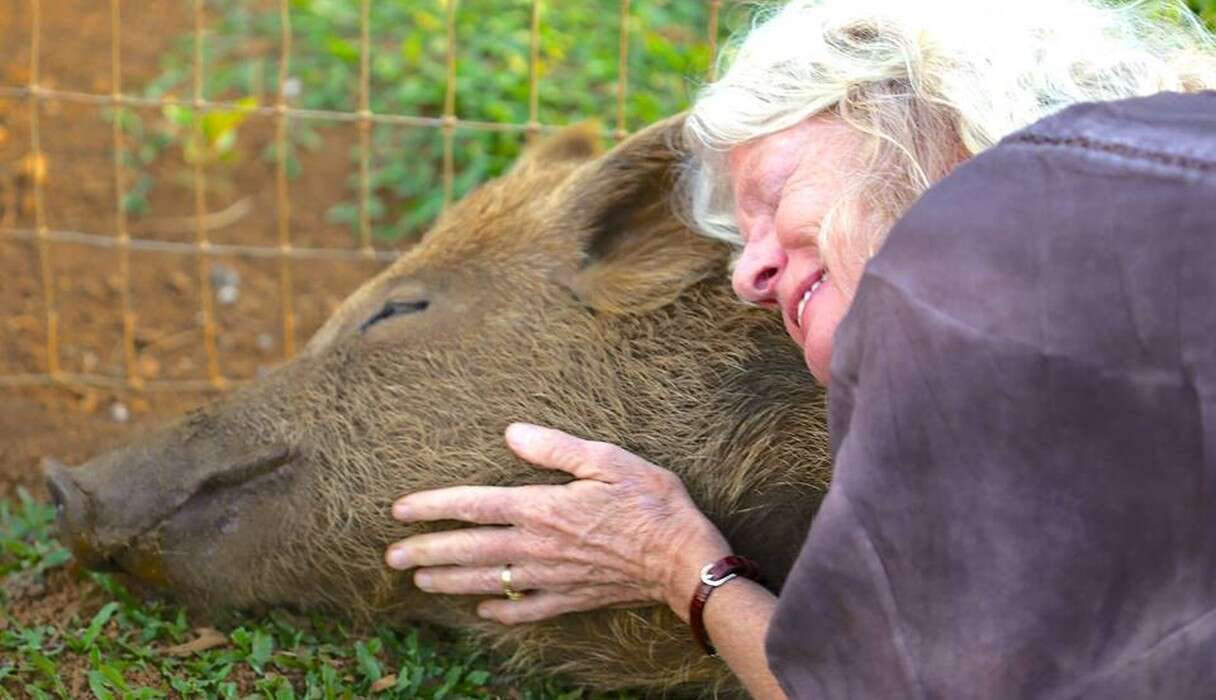 Veronica, a 6-year-old deer, has a history that's a little more complex.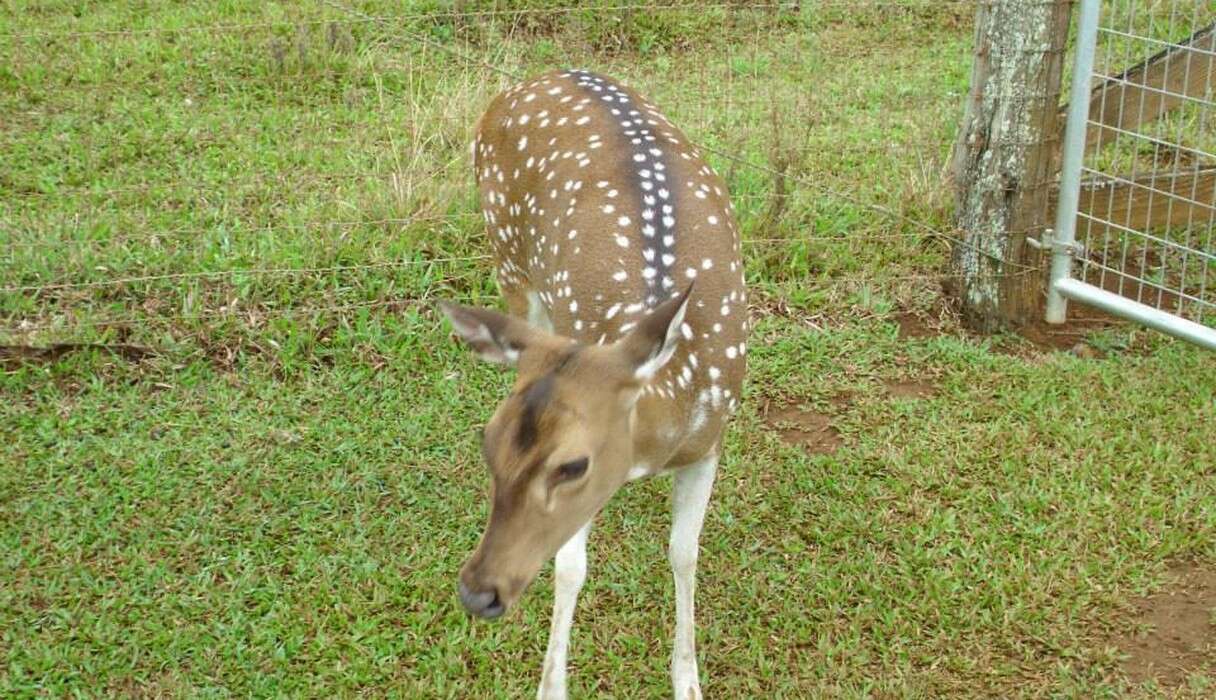 "A hunter killed her mother and brought her home with the intention of [fattening her up] and butchering her, but then he had a change of heart," Blanchard said. "He couldn't bring himself to slit her throat. It was through the process of bottle-feeding her that his heart softened, so he brought her here and swore that he would never hunt again."
Despite Veronica being a small deer and Berney being much bigger than her, Veronica is undoubtedly the boss in the relationship, Blanchard said. They've been together now for almost three years.
"She likes to tease him in a playful way," Blanchard said.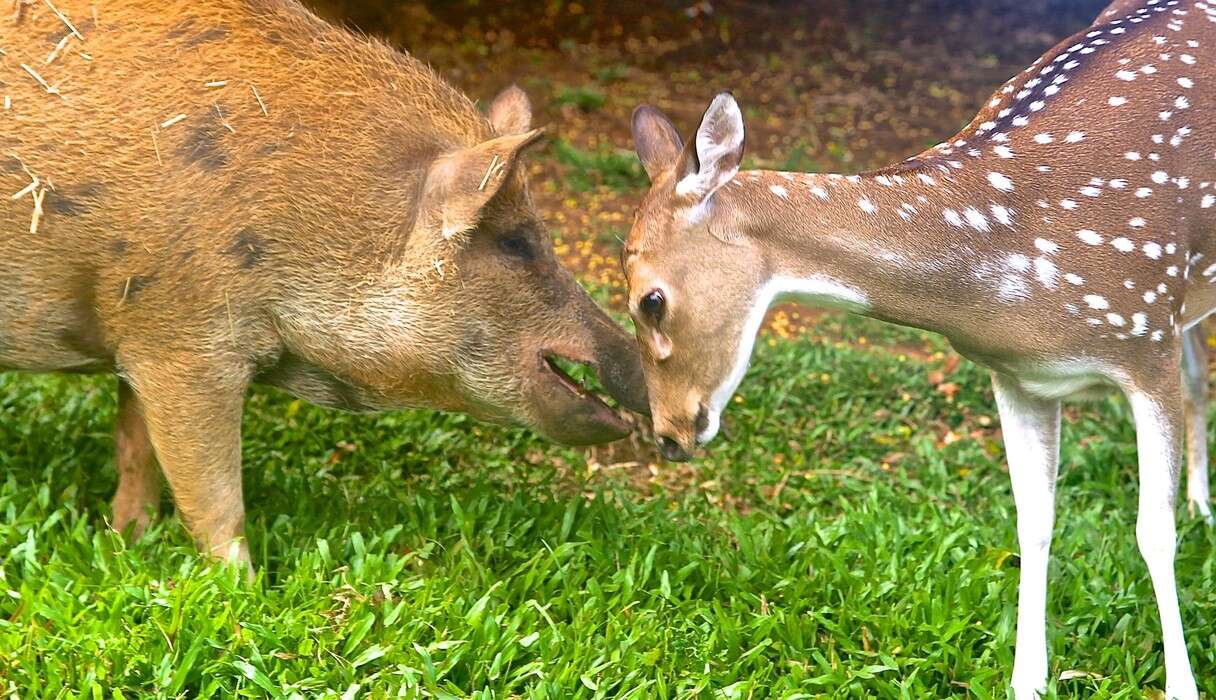 "She'll nip at him and he'll squeal, but he'll continually go up to her and initiate affectionate contact," she said. "They'll nuzzle their noses together. The two of them, every day, are seen behaving like you see in the photographs."
Here's more footage of Berney and Veronica together:
Keep up with Berney and Veronica's adventures on Facebook.
Want to help the sanctuary continue doing good work for rescue animals? Consider making a donation here.