Last week, someone I have never met wrote a lengthy missive on her assumptions about my opinions about zoos. Perhaps unsurprisingly, it was wildly off-the-mark and (in some cases, quite spectacularly) failed to grasp the reasons I hold the views that I do on establishments which hold animals captive for their lifetimes. I suppose this is the danger of trying to write authoritatively on someone you have never had any association with.
I don't necessarily feel the need to respond in detail to the piece; not least because I have written fairly extensively on most of the points raised and so my actual views on these issues are easily found. However, there was one point which struck a chord with me; in part because it is one leveled at those of us who oppose captivity on a regular basis and, I think, is something which I have never attempted to address in any detail in my own writing.
The question raised by the author was this: "Should rich kids be the only ones who ever get to see a lion?"
Her question was based on the premise that not all families can afford to go on safari and see animals in the wild -- and therefore this means that only "rich kids" get to see a real-life lion, unless they go to the zoo. Implicit in this question (and increasingly explicit as the article in question progressed) is the suggestion that we all have a "right" to see wild animals; regardless of any potential loss that the animal suffers in order to allow us to do that. Ergo, zoos must exist in order that poorer children can see wild animals and by being opposed to zoos I was somehow discriminating against those children.
Before I tackle this question directly, bear with me while I digress for a moment to tell you about my dad (I will come back shortly to the case in point, I promise)... My dad is 65 years old and born and bred in Manchester (a city in the north of England). He is a lifelong Manchester City fan (not to ever be confused with the *other* team from the Manchester -- make that mistake in front of a Mancunian at your peril!). Those that follow football (or soccer, if you are reading this outside of the U.K.), might know that City's current winning form has been a long time coming; a really, really long time.
My dad has stuck by City through thick and thin; never wavering in his support for the team that, for decades, were very much Manchester's underdogs. He has traipsed up and down the country to watch them, sat in the opposition stand when there were no home tickets left and brazenly cheered along for his team (despite my mum asking him not to) and, if he couldn't get the match, sat glued to the radio or television to make sure he didn't miss a second. In short, he put the time in over the years for his team.
In all these years of support, my dad had never been a season-ticket holder at City; although my mum and brother had often encouraged him to get one. My dad is a very generous man when it comes to others but balked at paying the (to be fair, extortionate) cost of the ticket for himself; he was always happy to pick up matches when he could and follow the rest on TV or radio. I am not sure exactly what happened this season -- I get the sense my brother may have had a lot to do with it -- but for the first time ever, after 65 years of unfaltering support, my dad found himself the proud owner of his very first season ticket. He has attended matches this season religiously. I couldn't be happier for him.
So that's my dad. I am meandering my way back to the case in point, honestly. Now, let me tell you briefly about my experience of seeing animals in the wild...
Ten years ago, I left a very secure job in London to go and work at a rescue centre for ex-pet monkeys in the south of England. My days consisted of cleaning out monkey enclosures, looking after the amazing individuals in need of care, working on environmental education projects to encourage people to think and behave with more consideration towards the environment and the animals that inhabit it and learning all I could about "the wild". I lived in a shared house (well, for the first few months I was in a leaky caravan, before getting my own room) and a large proportion of the work, which was full-time, was unpaid. I am not complaining -- and neither were my incredibly dedicated colleagues -- that was just how it was.
Three years later I made the decision to move to Colombia in order to help set up and run an organization founded by a group of conservationists working in primate conservation with indigenous communities in the Amazon region. Again, this work was largely unpaid -- and was to remain that way for the two years that followed. I paid my own way with rapidly-dwindling savings squirreled away from my time in London years before and lived frugally in order to pursue my dream. At this point, although I had cared for rescued woolly monkeys (who are, in my admittedly biased view, the most incredible of the primate species) for over three years, I had never seen these animals in the wild. I hoped against hope that I might get the opportunity in my new life.
It was six months after I arrived in Colombia that my wish came true. We were half way through a grueling ten-day field trip; carrying out a reconnaissance of a largely unknown area of forest which was being assessed for suitability for a release site for rescued wildlife confiscated by the environmental authorities. On that particular morning, it is fair to say were all pretty fed up. I had been carrying a 36 kilo pack for over eight hours a day over difficult terrain, my back and knees were killing me, it had been raining heavily all night and the first sudden downpour meant water had rushed through our camp before we had had chance to move to higher ground. We had ended up sleeping five in a row under one mosquito net as it was the only space in the makeshift camp which was even vaguely dry.
Jhon and me at the end of the expedition At around 7 a.m., the rain finally stopped.
Jhon, who was one of a number of very dear friends working for the local wildlife rescue centre that was set to manage the proposed release site, went off to search for some dry wood to start a fire so we could get some hot coffee into us before we started walking again. Within just minutes, he came dashing back with a look of sheer delight on his face. With the biggest smile, he said just one word: "Churucos!" This magical word is the local name for my adored woolly monkeys.
We all forgot about coffee, dragged our sodden boots on as fast as we could and followed closely behind Jhon; a motley crew dressed in a bizarre combination of sleeping gear and wellingtons.
Incredibly, just 20 meters from where we had spent our miserable night, a troop of around 20 woolly monkeys had also taken shelter and were just waking for the day. As the area of forest we were exploring was little-used by people and the monkeys therefore not hunted, the woollies did not startle when they saw us and, instead, peered curiously down from the trees. I locked eyes with a huge, beautiful female who carried a baby on her back. We observed each other quietly -- her in somewhat curious indifference, me in absolute awe. I cried, much to the amusement of Simon, one of my companions from the indigenous community, for whom woolly monkeys were simply a vaguely interesting part of his world. I will never, for the rest of my life, forget that moment. It lasted no more than ten minutes before the troop went on its way and we had to head back to camp to set out for the day. It remains one of the most treasured experiences of my life.
In the remaining two years I spent in the country, I saw woollies just once more, despite spending months at a time in the forest. I was also lucky enough to see capuchin monkeys, saki monkeys, tamarin monkeys, squirrel monkeys, night monkeys, pink river dolphins, grey river dolphins, caimans, a tapir as well as various snakes, spiders and other incredible wildlife. But I experienced none of this because I was rich; I experienced it because I have made it my life's goal to work with and for these animals and their protection. Like my dad and his football team, I put the time in -- it was not handed to me on a plate. And, like my dad, who delights at now being able to see his beloved team whenever he wants, I have never considered my experiences of being able to see animals in the wild as a right. It is a privilege.
Heading out to the forest on one of many field trips My parents were not strict and I wanted for nothing as a child but it was always made very clear to me that you needed to earn what you received; whether that be material possessions or more intangible rewards like trust and respect. Most children are encouraged to work hard, be kind and strive to achieve their potential -- I personally know of no parents who seek to instill in their children that taking short cuts at others' expense is a "right" or that all we want should be laid at our feet if we shout loud enough. And yet this is exactly the argument that is put forward, not just by the author of the recent piece about me and my "anti-captivity" stance, but by so many people who have defended zoos by arguing that it is their child's "right" to see wild animals in real-life -- even if it means that animal is imprisoned for his or her entire life in order for that "right" to be fulfilled.
So to (finally!) come back to the question, "Should rich kids be the only ones who ever get to see a lion?" I think it is simply wrong question. In my view, this is not about money; it is about commitment, where we place our priorities and having the ability recognize the difference between a right and a privilege.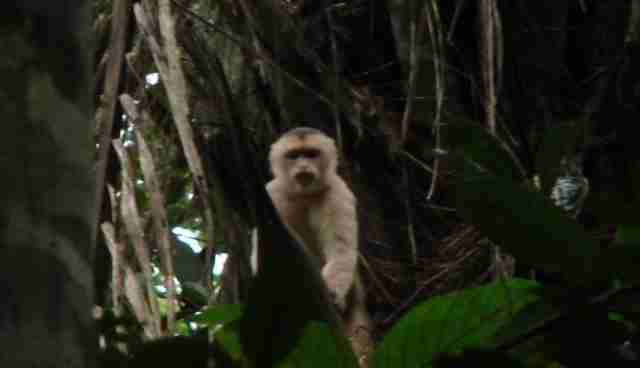 In my opinion, the kids that get to see a lion should be the kids that love lions so much that they go out of their way to make it happen. It may not happen when they are children, but if they want it enough, and they are willing to make other (sometimes significant) sacrifices in order to achieve their goal, then it is likely to happen at some stage in their lives. Even if it doesn't, it is safe to say that that child will not actually suffer as a result of having the experience denied him. The lion, on the other hand, may well suffer if we subscribe to the view that it is every child's "right" to look on him; as this means him being held captive in a zoo and denied his liberty for his entire lifetime.
For most of us, there will be times that we find ourselves frustrated that others can afford things that we simply cannot. For some of us, the things that are out of our reach may have a genuine life-altering impact on us and our loved ones; particularly if that means struggling with the very cost of living and not being able to access the bare necessities for ourselves and our families. But if we are lucky enough to be able to get by, have our most fundamental needs met and be in a position to strive towards something more than just surviving, then let's not pretend that we have a "right" to fulfill every desire that we hold; particularly if exercising that "right" involves denying others their own.
I would love to go on a safari and see lions and elephants in real life but, right now, I can neither afford it nor take the time to do that trip justice given my current work commitments. Maybe I won't ever be able to see an elephant or a lion in the wild, but that's ok. I know if I ever do get that chance, it will be up there with those fleeting moments when I stood in my pyjamas and wellington boots in the middle of the Amazon rainforest staring up at my own personal dream come true.
Whether your dream is to see a lion in the wild, or be in the crowd when you team scores that winning goal; if it's worth dreaming about, it is worth working and waiting for. Fulfilling our dreams is a privilege, not a right.