Dog Went Blind And Lost Her Leg … All Because Of A Puppy Mill
No dog gets out of a puppy mill in one piece. But few have lost more than a dog named Kangaroo.
First, during her transit from a puppy mill to a pet store, someone noticed she had a problem with her leg. It had to be removed.
Jamie Devereaux
Jamie Devereaux
Then after she found a real home, one eye started to hurt. Glaucoma. She didn't respond to medication. It had to be removed.
Jamie Devereaux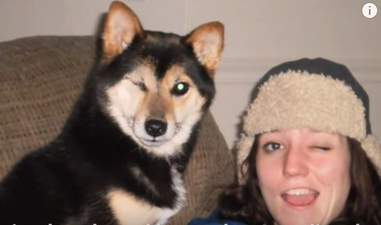 Jamie Devereaux
A few years later, her other eye started to hurt. Well, you get the idea.
Jamie Devereaux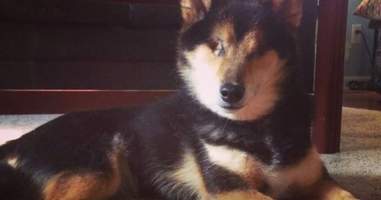 Jamie Devereaux
Although she seemed born to lose, Kangaroo just kept picking up the pieces. And she had an owner who stood by her on every inch of the journey.
Jamie Devereaux was working at a veterinary clinic in Michigan when she first sighted Kangaroo. The clinic did frequent work for the pet store, which would later be shut down after the puppy mill connection came to light.
After Kangaroo's leg was removed at just 9 weeks old, the pet store was preparing to send the Shiba Inu back to the puppy mill for breeding.
"In my mind, I was like, 'Oh my God, this dog only has one option. She either comes with me. Or she goes back to a life of sitting in a cage breeding litter after litter after litter,'" Devereaux tells The Dodo.
She bought Kangaroo.
Jamie Devereaux

Jamie Devereaux
After all that Kangaroo's been through, the hardest part of her journey was simply walking. She slipped constantly on hardwood floors. It's a problem many dogs face. But for a blind dog with three legs, it spelled near paralysis.
Jamie Devereaux
This specialized footwear, dubbed Dr. Buzby's ToeGrips, was made for dogs with walking issues - pets who are old or have special needs.
There are lots of products that help dogs who have trouble walking on smooth floors - laminate, hardwood, marble - but these clips ultimately put a spring in Kangaroo's step.
This is her first time wearing the grips.
Jamie Devereaux
Jamie Devereaux