Blind Terrier And His Seeing-Eye Dog Are Looking For A Home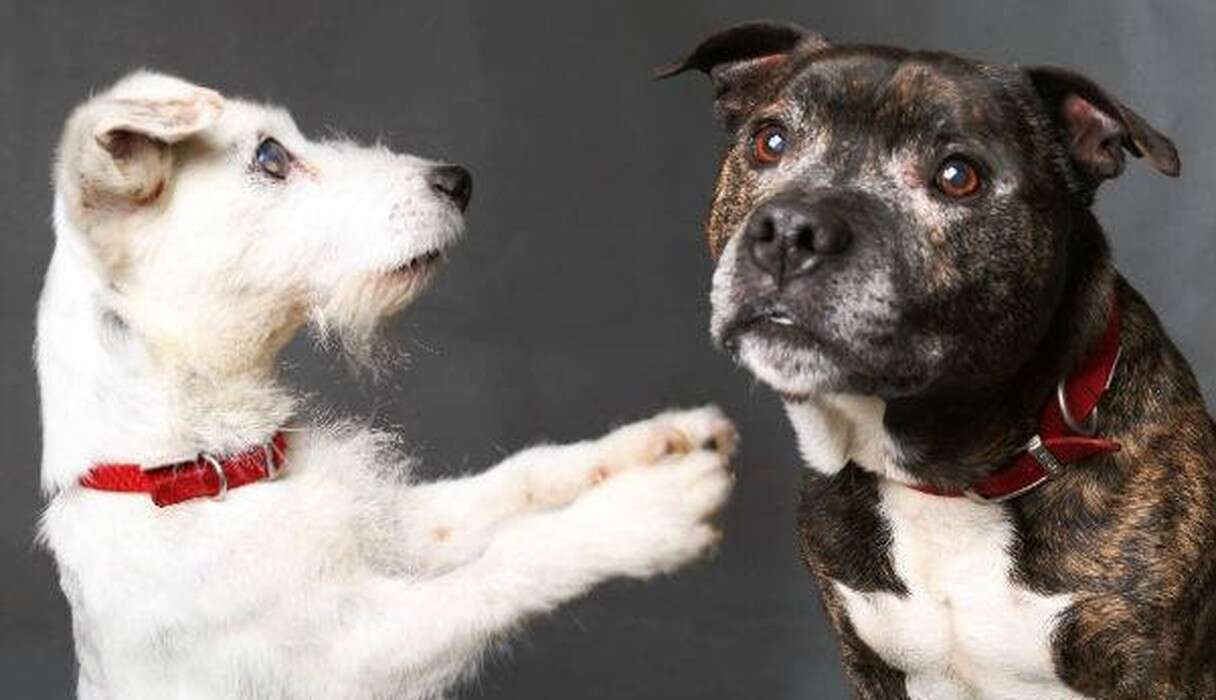 <p> Facebook/StrayAid<br> </p>
Glenn, a little white terrier, is completely blind. Luckily he has his very own guide dog - his best friend, Buzz. The two are inseparable, and now they're looking for a home together after being abandoned and discovered alone in a tunnel in Hartlepool, U.K.
The two dogs, who are about 9 or 10 years old, were brought to Stray Aid, a nearby shelter. Because of their special relationship, they absolutely have to find a home together.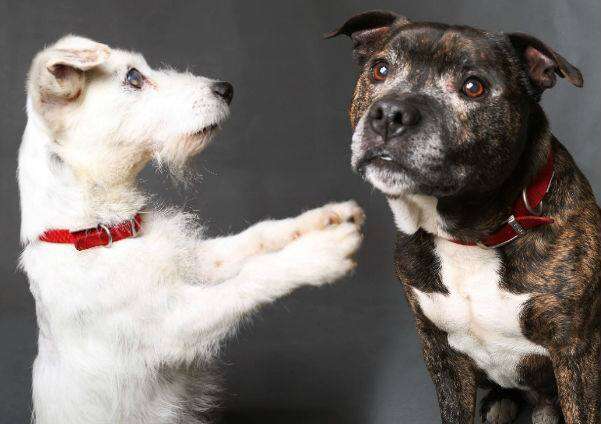 Buzz helps Glenn get around, nudging him toward his food dish and keeping him from veering off-path on walks, the U.K.'s Daily Mail reports. He even helps him get into bed.
"Buzz acts as Glenn's eyes and it's as simple as that," Stray Aid's Sue Bielby told BBC News.
"Glenn gets his confidence from Buzz and if they were separated even for a few minutes they both bark and become distressed so they would need to have a loving home together."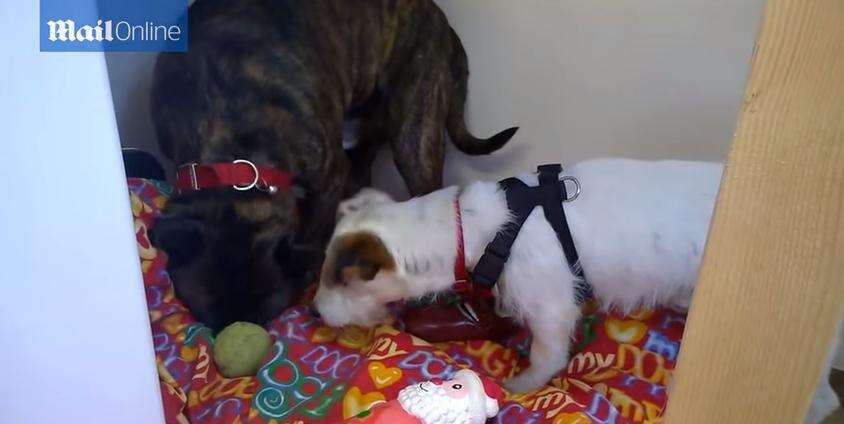 Watch a video of Glenn and Buzz's adorable relationship here: