Abandoned Blind Terrier And His Seeing-Eye Dog Meet Their New Family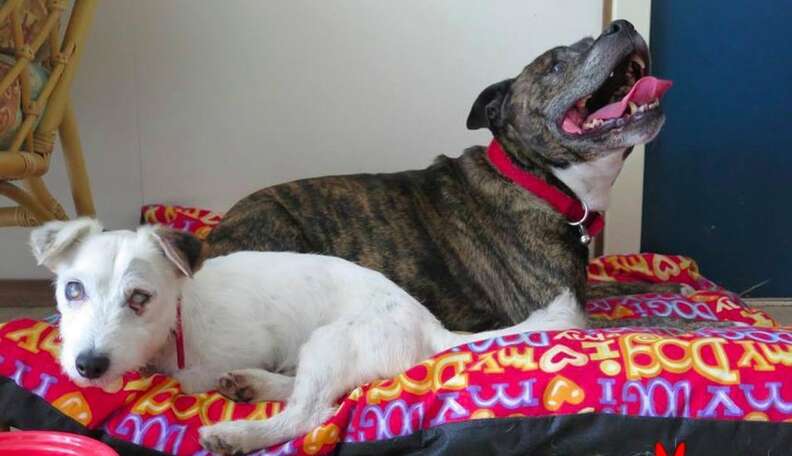 <p><a href="https://www.facebook.com/strayaidnortheast/photos_stream">Facebook/StrayAid</a><span></span></p>
Glenn and Buzz, the blind terrier and his guide dog who made headlines last month after their adorable relationship went viral, have some happy news to share with their many fans: the two just went home with their brand new forever family.
The two older dudes, who are about 9 or 10 years old, were in the care of U.K. rescue organization Stray Aid. Glenn is completely blind and relies on Buzz to help him on walks, nudge him around furniture and lead him to their food and water dishes ... so obviously the rescue group needed to find them a home together.
After Buzz and Glenn's story went viral, the dynamic duo appeared in the news and on television both in the U.K. and abroad, and Stray Aid was flooded with offers from potential adopters.
"Many of you have contacted us asking for updates on whether the boys have been rehomed. We have received enquiries and offers from around the globe, including the U.S., Canada, South America and Europe! Your compassion is amazing," Stray Aid posted on its Facebook page in June.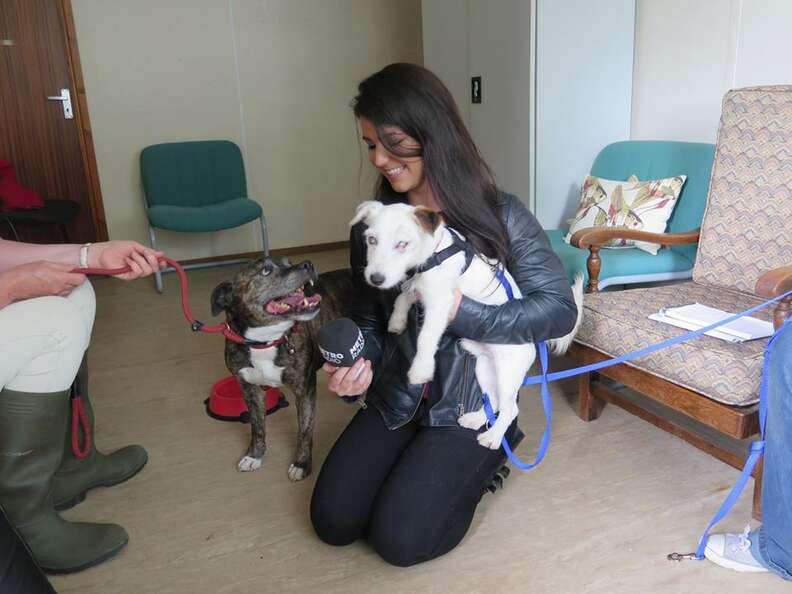 The group was adamant that the two needed to find a home close by, so they wouldn't have to undertake a long and stressful journey to get to their new home.
After sifting through hundreds of applications, and a home visit for Glenn and Buzz to check out some potential new digs, Stray Aid announced on Monday that the two best friends went home to their new family.
"We wanted to leave the family in peace after all the intense media information. As far as we know, the boys have settled in well at their new home and are very happy," a representative for Stray Aid told The Dodo. "They're the center of attention because the family does not have any other pets or children."
"It was love at first 'sight' all round and last night, the devoted pair began their new life together in their new home," the rescue group posted.
Many congratulations to Glenn and Buzz! For so long, all they had was each other, but now they'll have all the love, snuggles and treats they deserve.