At only 6 or 7 weeks old, a pit bull puppy was slammed into the side of a building over and over again - her tiny pendulous body crushed at the end of the leash from which it swung.
She was seized from her abuser just in time to save her life. But, as she was considered evidence in an open case of animal cruelty, the scared little girl remained in the custody of the Pennsylvania SPCA for a month before Bella-Reed Pit Bull Rescue could step in to help her on May 1.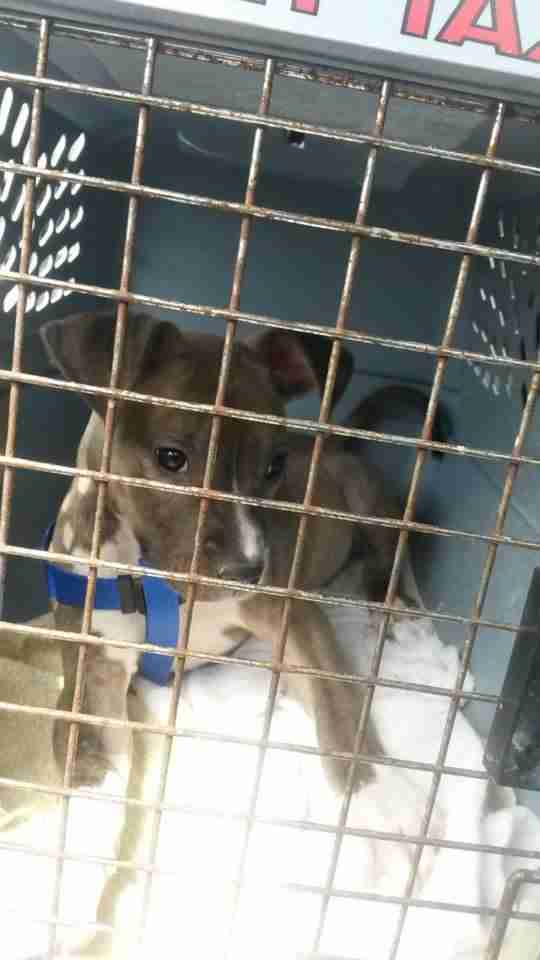 The case remains open, though "charges are being pressed," Melissa Mariner-Loos, the group's president and founder, told The Dodo.
About 11 weeks old, Avenger is blind and on medication for seizures caused by the oxygen deprivation of extended strangulation. Her severe head trauma results in motor control issues.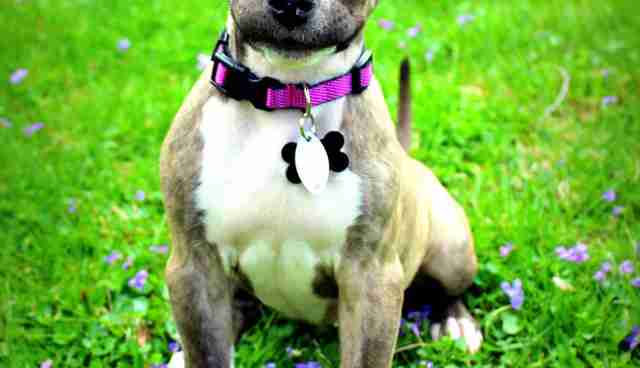 Additionally, a CAT scan revealed jaw fractures that "likely occurred prior to the incident that caused her brain injury," Bella-Reed's Facebook reports. "She was probably abused her entire life," concluded Mariner-Loos.
The little pup is understandably afraid and particularly sensitive about hands coming toward her. Working with dog training specialists for the past 11 days, Avenger has already "come a long way," said Mariner-Loos. "She actually seeks affection now."
But the brightest silver lining is that Avenger has regained some sight. Although the puppy remains clinically blind, her veterinary team believes "she can see shadows and movements" now, Mariner-Loos explained.
Avenger has a follow-up veterinary appointment scheduled for July 7. The goal is to wean her off seizure medication, but she may need to remain on it for the rest of her life. Only time will tell.
Bell-Reed Rescue is now accepting adoption applications for Avenger, who is currently in foster care. She can go home with her new family when she is medically cleared.