No One Wanted This Blind Munchkin Cat — Until Now
More than 3,000 people have asked to adopt her.
A 2-year-old cat named Giselle was quite possibly the most unwanted cat in America until someone figured out how to show her unique beauty.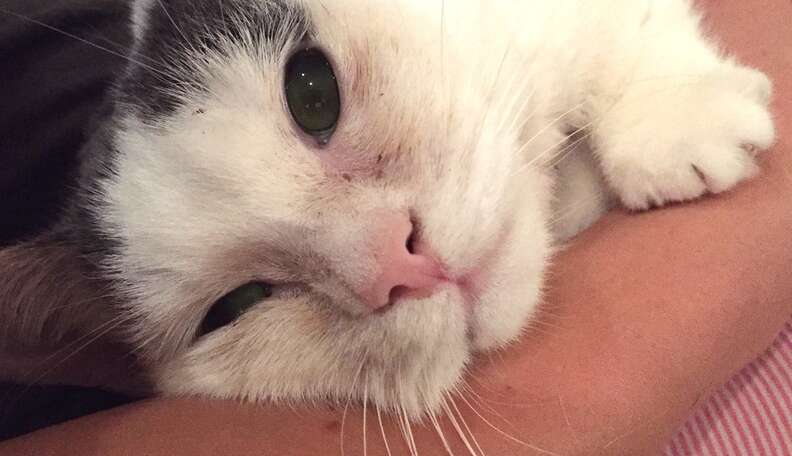 Giselle was one of a litter of munchkin kittens who would normally be desirable because of their cute, stumpy appearance, despite whatever health issues the mutation might cause. Munchkin cats are characterized by a mutation that causes them to have short legs. But Giselle was given up when she proved to be too much to handle.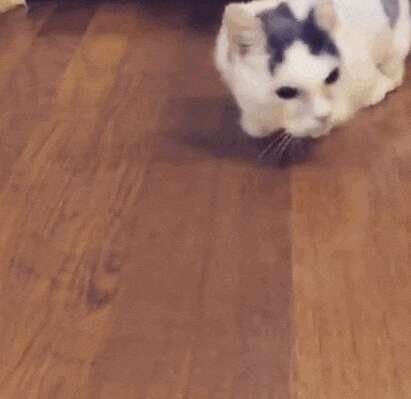 She was brought in to Massachusetts Society for the Prevention of Cruelty to Animals (MSPCA) earlier this month. A family in Boston surrendered her when realized they couldn't take care of her special needs. The family had gotten her as a kitten from a friend who had let his cat breed.
By the time the staff at MSPCA saw her, Giselle was a mess.
"She was covered in urine and feces. She was so matted. And she's blind," Alyssa Krieger, manager of the MSPCA Animal Care and Adoption Center and Giselle's current foster mom, told The Dodo. "When she came to us, I was like, 'I don't know if we can help this cat.'"
Giselle was also noticeably sick. An exam showed she had a lung infection. She was also twitching in her ears and her eyes, suggesting that she might have nerve pain.
"Munchkin cats are always easy for us to place, just like any purebred cat," Krieger said. But Giselle, because of her health issues, was a different situation. Each year, the people at the MSPCA helps 4,000 stray and unwanted cats find homes. But Giselle's hopes for a home looked bleak.
Eventually, though, she got accustomed to her foster home at Krieger's house, and started coming out of her shell.
"Because she's blind, transitions can be hard," Krieger said. "She also hates being held, partially because she's uncomfortable and partially because she's blind and it's disorienting - but she loves having her belly rubbed."
The MSPCA sent out a press release to help garner attention for Giselle, who, as kittens and cats around her were getting adopted, was quickly becoming what the staff at MSPCA feared: the least desired cat in America. Krieger started an Instagram account to help show how sweet Giselle really is.
"She's really an affectionate cat," Krieger said. Giselle even lets Krieger's pit bull, Tuna, and her other cats get close to her. "She's pretty low-key."
Then something amazing happened. Krieger got about 3,000 emails from all over the world, as far away as Australia, inquiring about how to take Giselle home.
Now, Krieger is sifting through all the applications, trying to choose a great home. "She's a challenging placement," Krieger said. "A lot of people might be like, 'I want her!' but might not realize the special care she needs."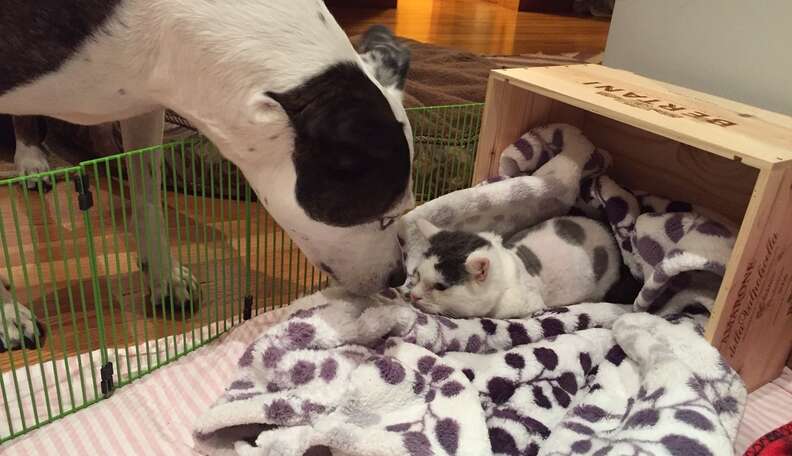 But there are quite a few homes that seem like the right fit - it's become hard to choose, which is the best kind of problem a shelter cat can have.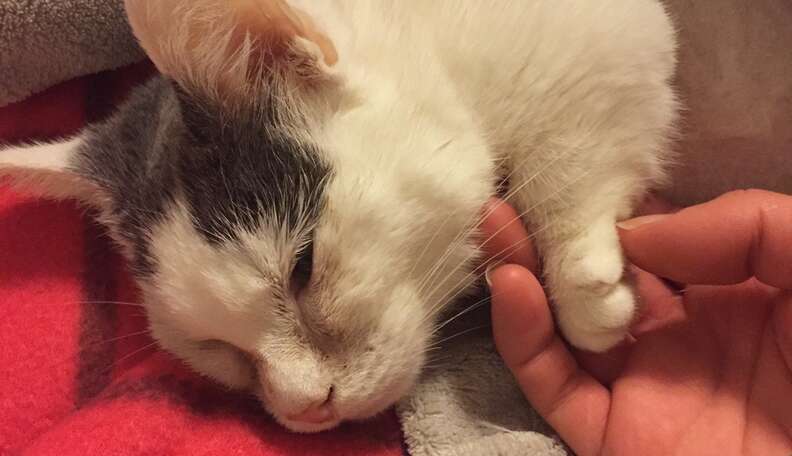 "The only thing I wish is that pictures did her justice," Krieger said. "She's so much tinier than you'd expect."
There are plenty of cats at MSPCA and all over the world who need homes. Visit Adopt-a-Pet.com to get started.
To donate to the MSPCA, click here.