Seeing Eye Goat Is Always There For His Blind Best Friend
Born blind and rejected by her mother, a baby goat named Marcia needed all the help she could get. Staff at animal rescue organization Farm Sanctuary were able to feed and house the goat after taking her in last year, but it took a special friend for Marcia to finally love the world she found to be a lonely, frightening place.
"At the times when her caregivers would have to leave, Marcia would become frantic," writes Farm Sanctuary on their website, "she would often run in circles until she had a caregiver by her side again."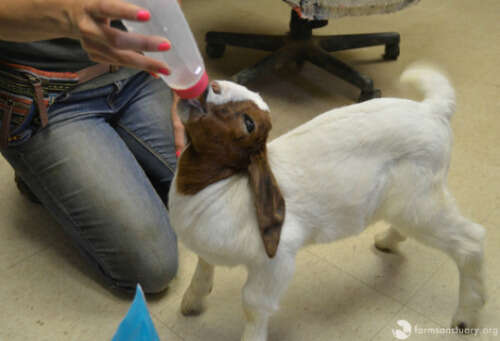 Fortunately, Farm Sanctuary soon took in Maurice, another rescue goat who would end up becoming Marcia's full-time attendant - and her new best friend.
"As soon as we brought Maurice into the treatment area where Marcia was being housed, he heard her crying," writes Farm Sanctuary. "His ears perked up and he called back to her. Marcia froze - seemingly in disbelief at what she had heard. Then the floodgates opened and these two would not stop calling to each other and crying for one another."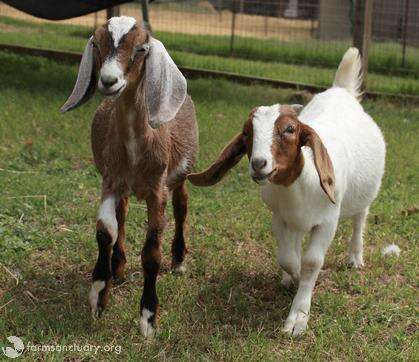 Since then, the two have been inseparable, with Maurice acting as Marcia's seeing eye ram, helping her navigate "almost every stage of the day," from waking up to eat breakfast to snuggling up to go to sleep. Marcia may never be able to see, but she'll always have her constant companion.
"Marcia never circled or cried out in distress or loneliness again," writes Farm Sanctuary, "and Maurice has never left her side."
Click here to help Farm Sanctuary save animals like Marcia and Maurice or watch their complete story below: