Blind Dog Who Was Kept In A Pantry Now Lives Like A King
<p><em>Marley's Mutts</em><span></span></p>
When Splinter got sick, he was exiled to the pantry.
His owner wasn't sure what he suffered from didn't want him infecting the other animals.
So he spent his days and nights in total isolation, while the sickness claimed his fur, his vision and, very nearly, his hope.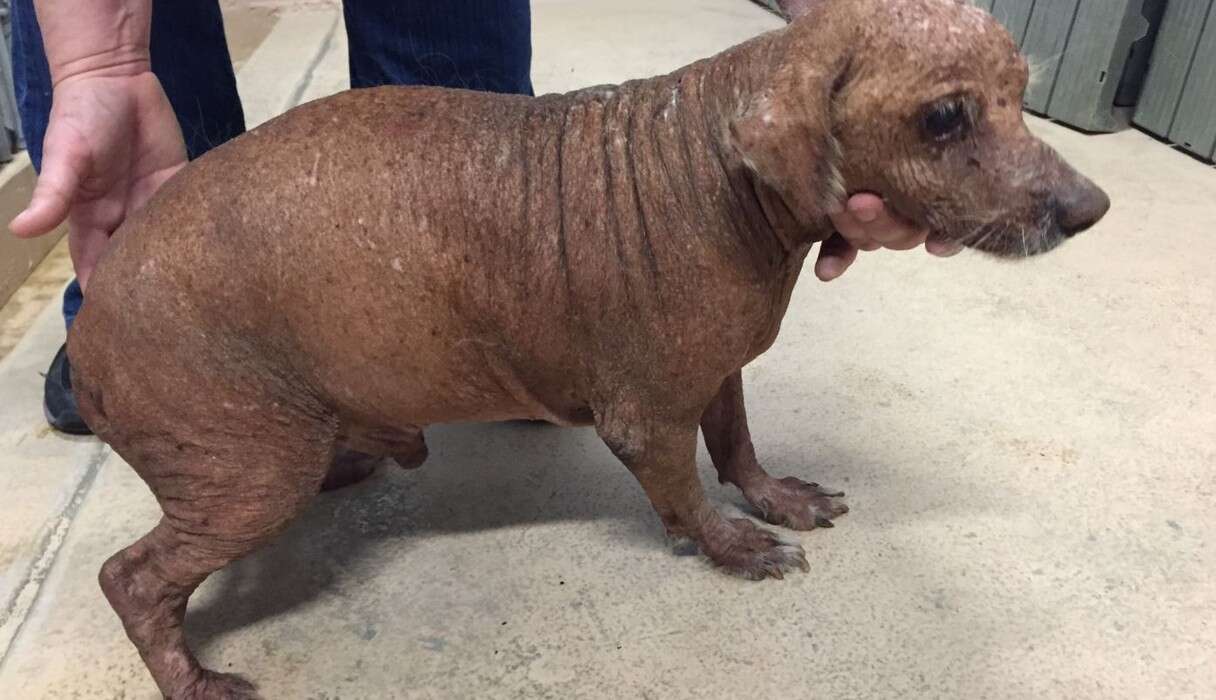 But one day, the pantry door opened. The owner had been reported for animal hoarding. Authorities took Splinter to a shelter in Shafter, California.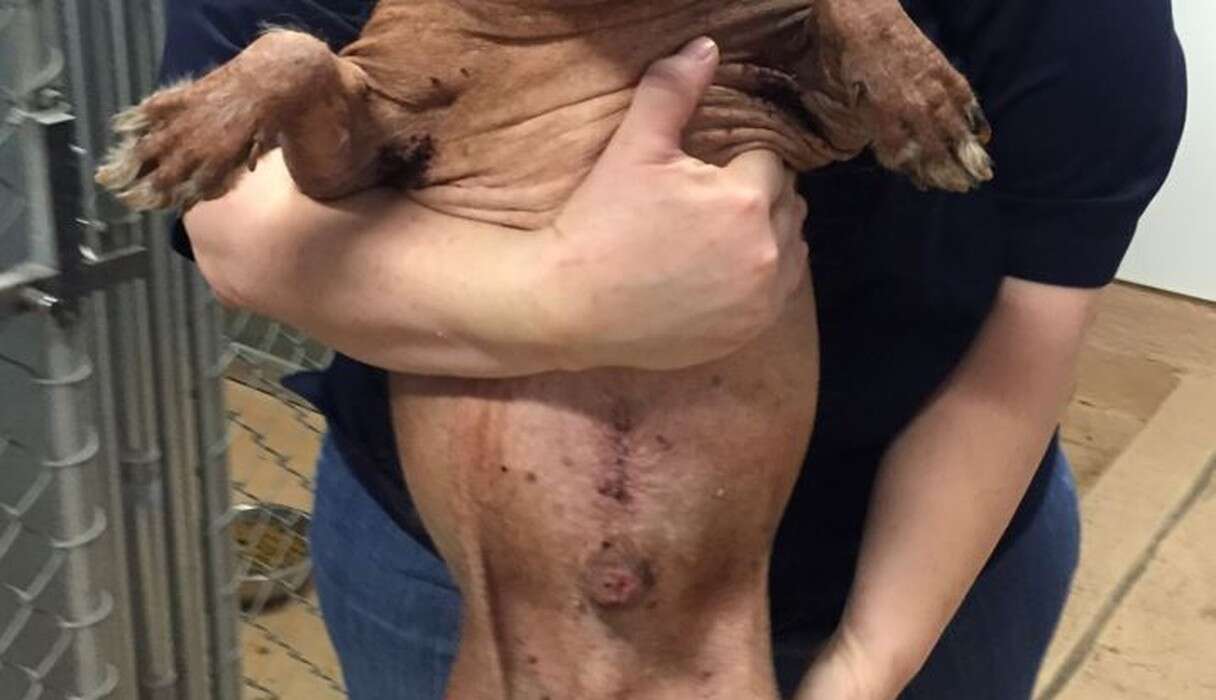 Doctors found a six-pound tumour attached to his spleen.
It was Cushing's Disease, an ailment that causes hair loss, skin infection and a unique potbellied appearance. Not to mention the extreme discomfort of having a football-sized tumor pressing up against the internal organs.
It also caused Splinter to go permanently blind.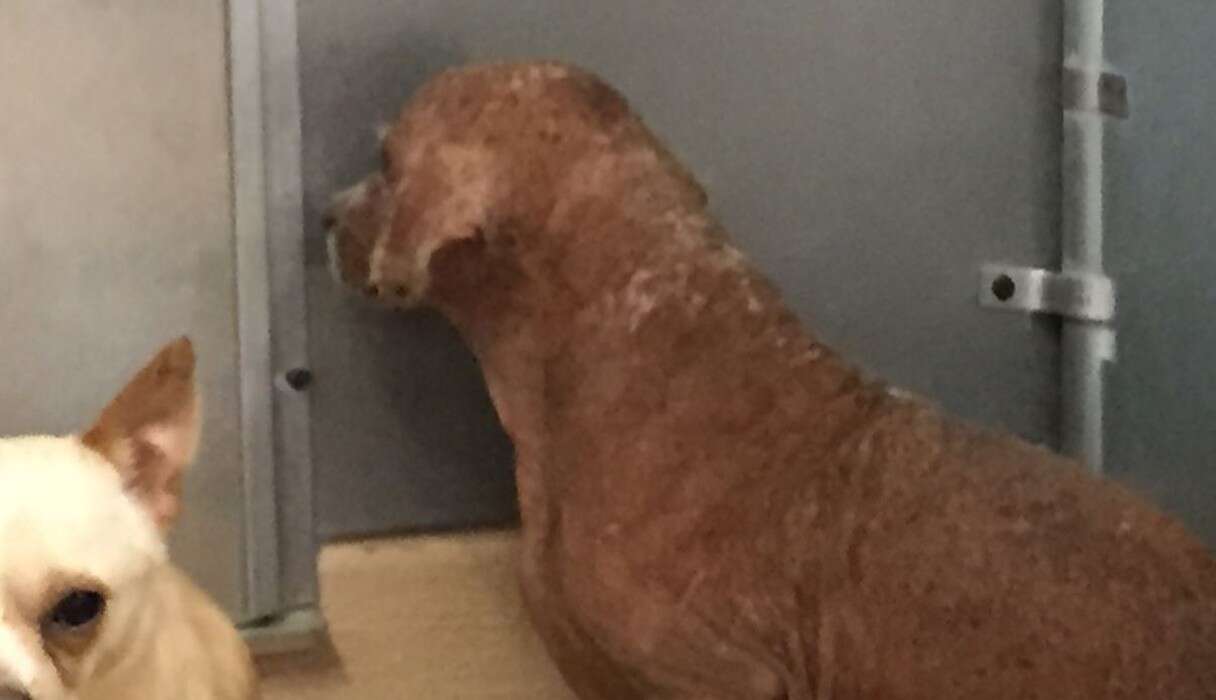 Marley's Mutts, a California-based rescue, hauled Splinter out of the shelter. And introduced him to a bigger, better world than he had ever known.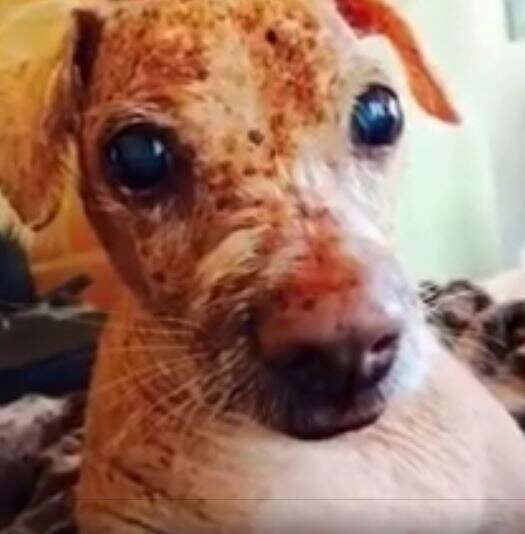 As it turned out, Splinter suffered from a litany of afflictions. An ear infection had rendered him temporarily deaf. And he had a severe worm infestation and testicular cancer.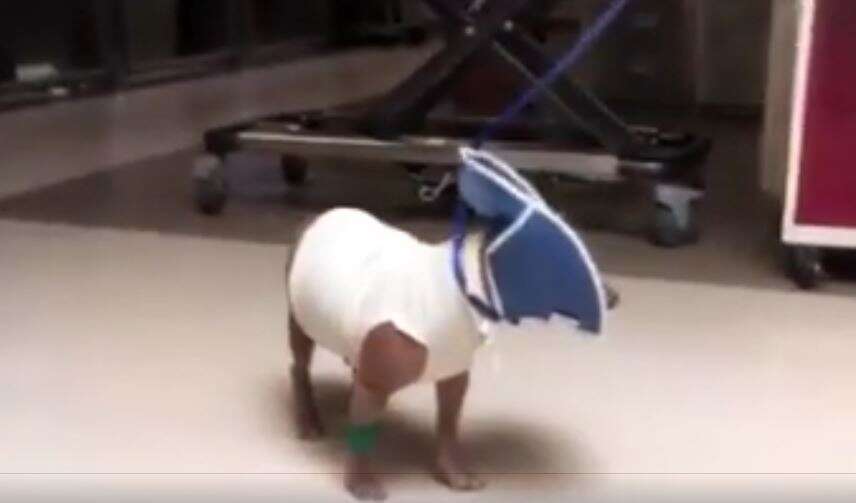 But all of that, thanks in great part to an online campaign that raised $17,000 for his medical expenses, is behind Splinter now.
Ahead of him was a world he could trust again. And a world he could swim in.
About a month after he was rescued, Splinter found his forever home with Trisha Ekema, who lives outside of Bakersfield, California.
She just happened to be browsing adoptable dogs at Marley's Mutts.
"When I logged into the website, I saw Splinter staring right back at me and I just fell in love."
Nearly a year after finding a real home, Splinter hasn't regrown much fur. Just an occasional strand and patches of fuzz.
You can still see some of the lesions and scars from infection on his skin - the battle scars of a dog who went through hell. In fact, his entire body is a testament to what he went through.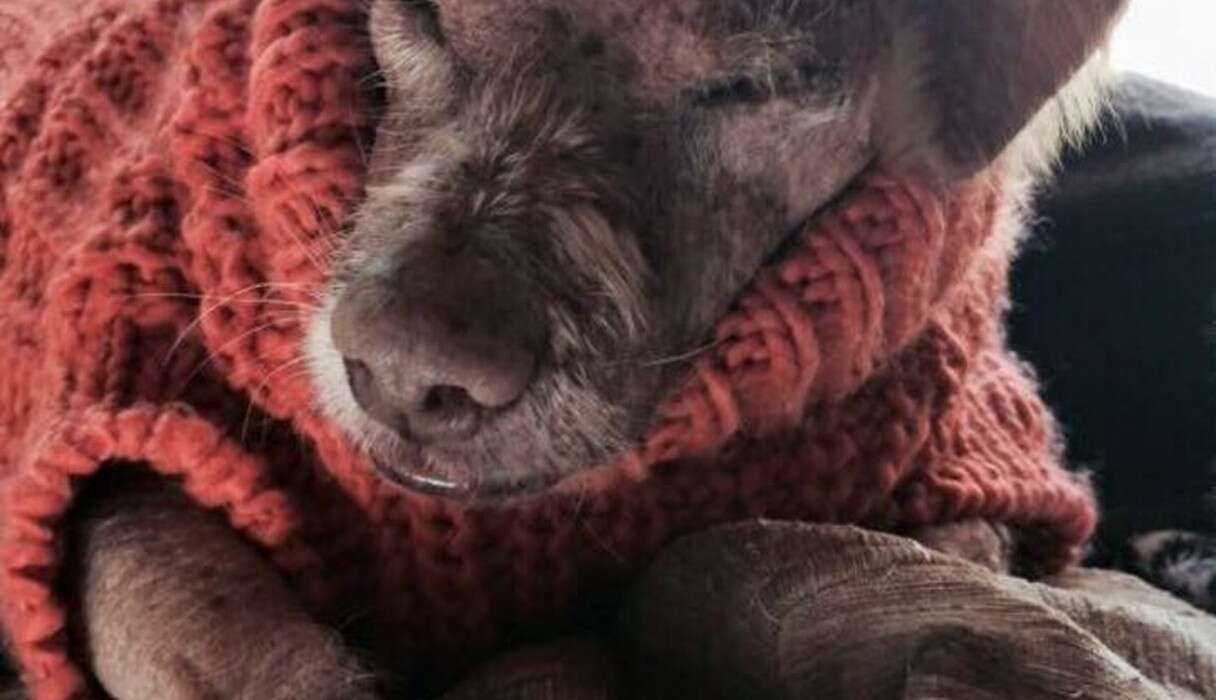 After the tumor was removed, Splinter's organs shuffled around in his body, giving him a unique shape. Ekema likes to refer to him as a "yamandillo."
"Because he looks very much like an armadillo, except he's yam colored and shaped like a yam," she says.
Today, the dog who used to live in a pantry is a bona fide Facebook celebrity, drawing more than 16,000 people to his page.
And make no mistake, Splinter is king.
"Splinter just has this spark. He's determined. If he doesn't want you to pick him up, he won't let you."
But his bond with his adopted mother is unbreakable.
"He's constantly looking for me," Ekema says. "He's always smelling. I'm probably the first human who has been continuously with him his whole life. I'm kind of his North Star."
"He's just a happy guy," she adds. "He just wants to sit outside."
On his beanbag throne, of course.
Want to give a dog like Splinter a real home? Consider taking home a shelter dog through Adopt-a-Pet.com.
Watch a video of Splinter's incredible journey below - and follow his continuing adventures at Team Splinter.