These two dog siblings have always had each other's backs - especially when they ended up in the shelter.
Muellas, a rat terrier mix, is blind, and relies on his brother Hercules, a pit bull-lab mix, to get around. "Hercules checks in with his little brother on walks to make sure he does not lose his way," the shelter wrote in a Facebook post.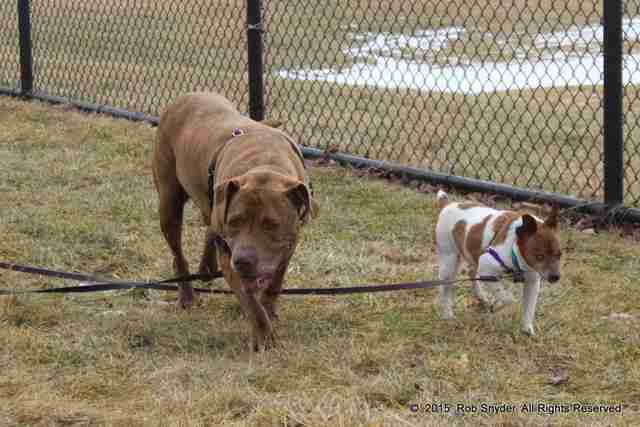 Pictures released by the group show Muellas keeping close by Hercules' side as they exercise in the shelter's yard.
The two dogs were surrendered together to Fort Wayne Animal Care & Control in Fort Wayne, Indiana, in late February because their owner could no longer take care of them. Workers initially separated them, but soon realized they were miserable apart.
"[Muellas] loses his confidence. He no longer wants to brave walks or roam a kennel when he is alone," Jodi Hamilton, the shelter's public relations director, told The Dodo. "Hercules, when separated, just laid, sad-faced, moping and whining. After one full day, he started pacing and whining even louder."
As soon as the two were put back together, they settled in and bounced back to normal. It became clear that the pair was bonded, and would have to be adopted out together.

Adopting out a pair of dogs is much more difficult than adopting out single animals - the shelter's last pair took 6 weeks to adopt out, instead of the average 3-5 days. The dogs are also both 8 years old, and most adopters think twice before adopting an older dog.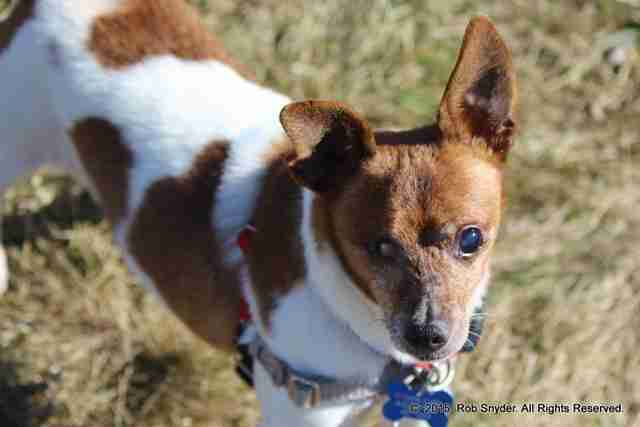 But an anonymous donor has come forward to pay the pair's adoption fees, concerned that the dogs would have a longer than normal stay, and the shelter is determined to keep the "adorable pair" together.
"It's an amazing relationship – Hercules is Muellas' confidence and Muellas is a huge comfort to Hercules, we can often find them snuggling together on a large dog bed together," Hamilton said. "We know there is a perfect home out there for Muellas and Hercules, but for now, we're just waiting to meet them."