Blind Cow Spent 8 Years By The Side Of Her Seeing Eye Pig
When a blind cow lost her seeing eye pig, a companion of eight years, she was lost and devastated - but it was only a matter of days before she found healing in a new relationship.
Lulu the pig came to Don't Forget Us Pet Us (DFUPU), a rescue organization and sanctuary in Dartmouth, Massachusetts, nearly a decade ago as a piglet after a farmer noticed that she was injured and decided to give up on her.
"She had been in a litter and she hadn't been handled, so those first couple of weeks every time you touched her, she would squeal thinking you were going to hurt her," Deb Devlin told The Dodo. "But she very quickly became very trusting and loyal."
She also found her gentler side when she met Baby, a blind cow who had also come from a slaughterhouse. The two just seemed to click, and Lulu quickly became her seeing eye pig.
"I had tried to pair her [Baby] up with other animals, and it just didn't work," Devlin explained. "I didn't think the pig would be aggressive to the cow, and the pig was plenty sturdy. If the cow accidentally bumped into her, she [Lulu] would be OK."
It was love at first sight. "[Baby] always knew where everything was, because of her," Devlin said of Lulu. The pair was inseparable, from feeding time to their daily walks through the sanctuary.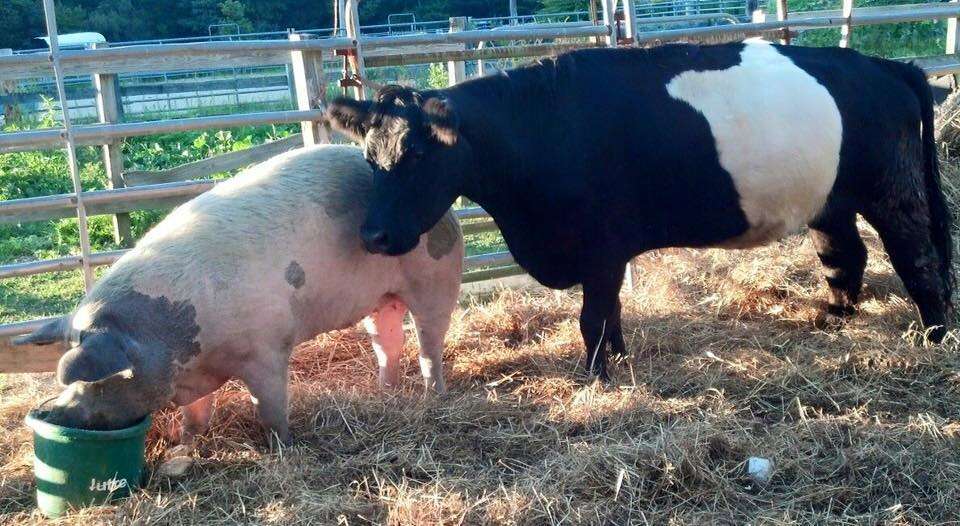 Unfortunately, time has a way of bringing friends apart. After eight years of companionship, Baby had to say goodbye to Lulu earlier this month.
"I always knew that when Lulu passed it would be hard for Baby," Devlin said.
Baby's pain was evident. "If she wasn't eating, she was crying for her pig - mooing and going in circles, because she can't walk far or else she'll hit something," Devlin explained.
She missed her friend.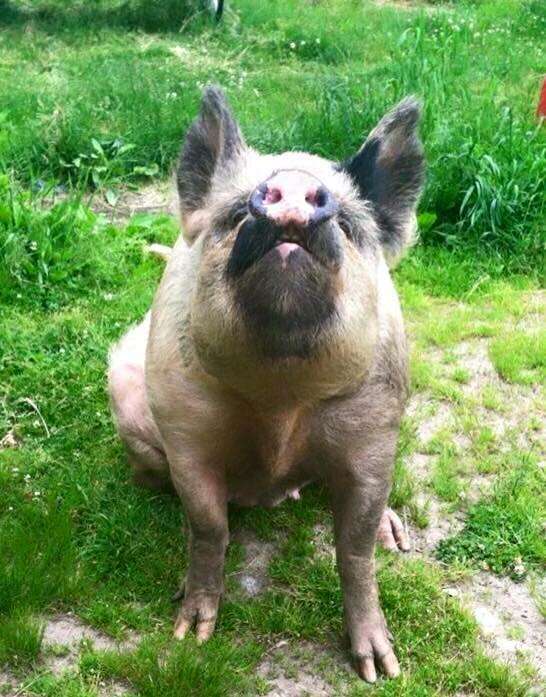 What was she to do without her friend who got her through the last eight years?
Across town, a young calf had managed to escape from a slaughterhouse - several times in a row. She had gained local fame during her last escape when a photo emerged of her her surviving in the cold New England snow.
She was determined to leave the confines of life in a slaughterhouse.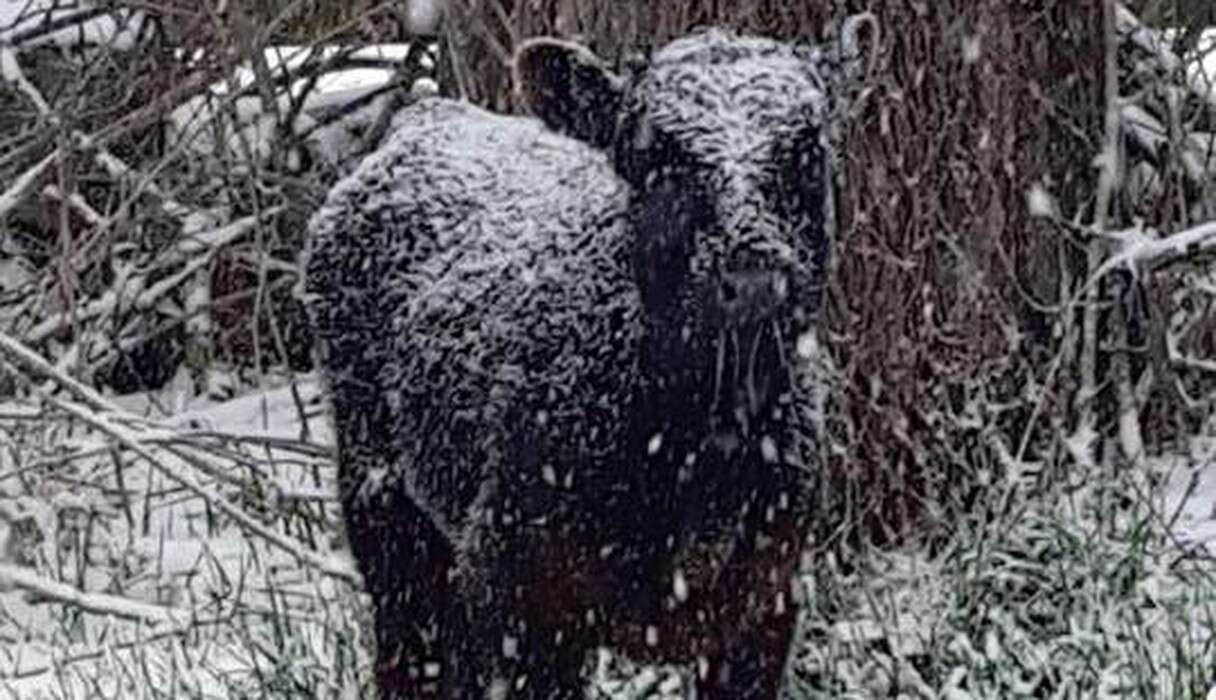 She was able to evade capture for several weeks until just a few days ago, when officials finally caught her.
A local woman offered to purchase the calf to keep her from returning to the slaughterhouse, on the condition that DFUPU would care for her. Devlin was willing, and the slaughterhouse agreed to sell the calf.
Once the calf arrived at DFUPU, she was placed in a private pen to acclimatize. She was there "for a matter of seconds" before hopping the fence to join Baby, who was still in mourning.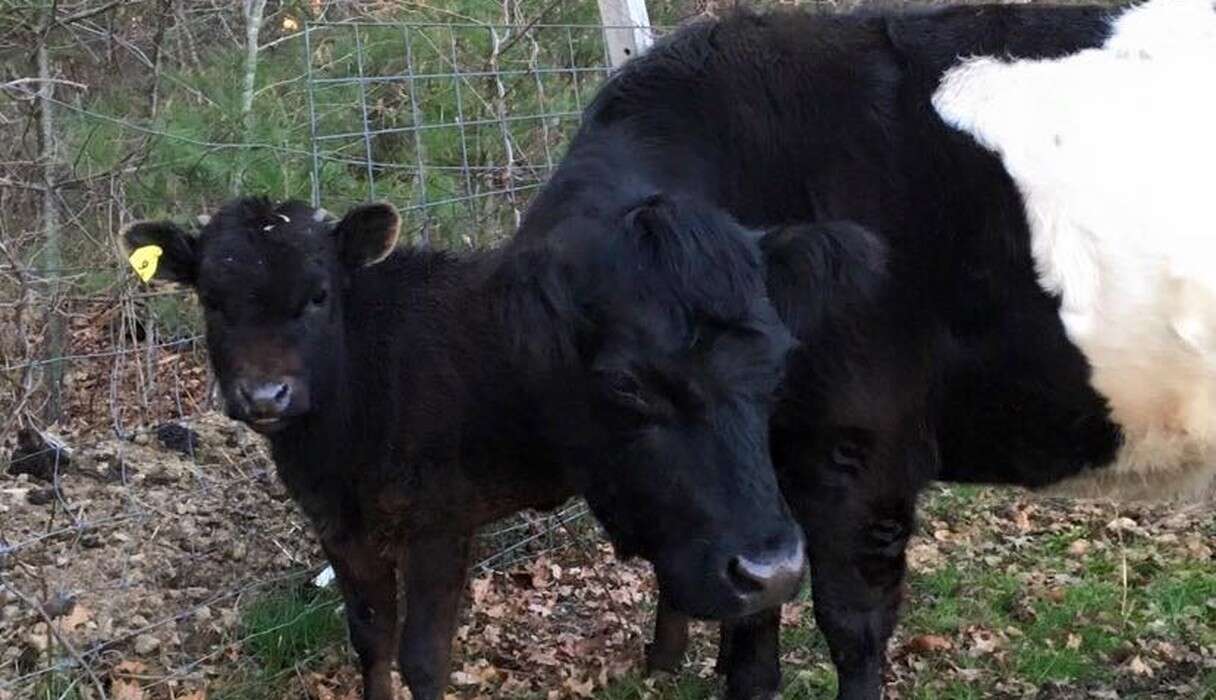 "She cleared a four-foot spread to get over [the gate]," Devlin said.
Just like when Baby met Lulu, it wasn't long before the pair formed their own friendship and learned to comfort each other.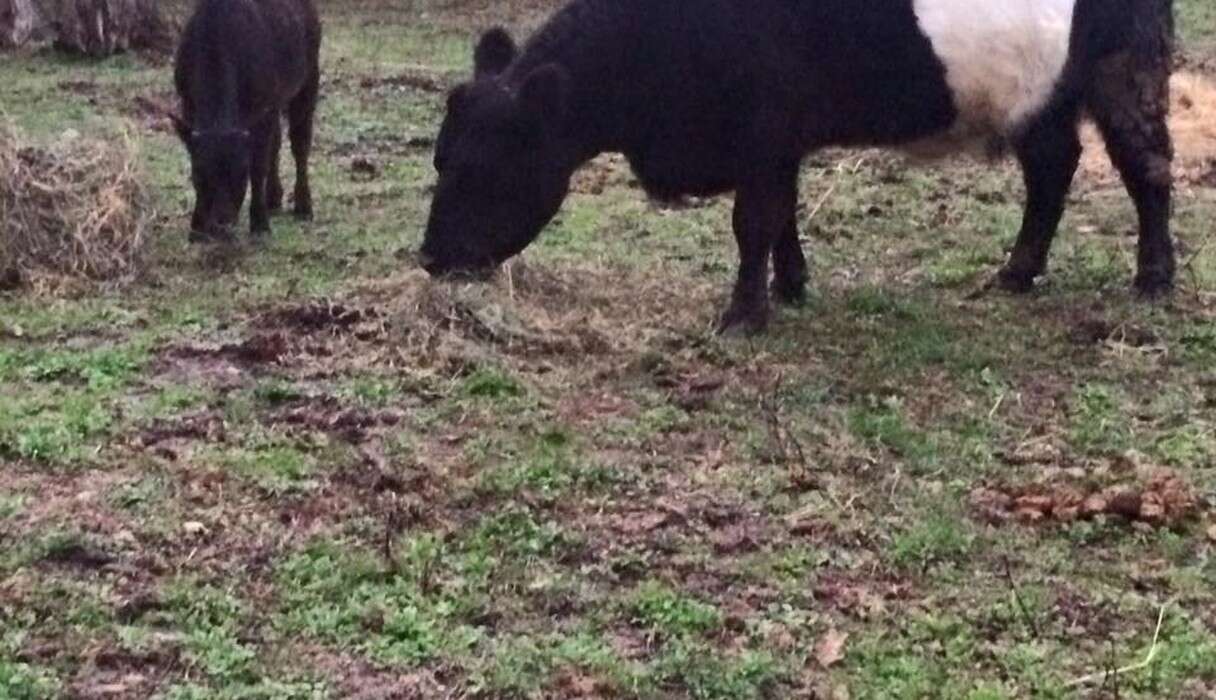 "Baby never had any babies of her own, [but] she is so motherly to this calf," Devlin said. "Baby ... is blind, but if you start walking over, she knows you're walking over. She'll actually move right in front of the calf."
The other day, Devlin added, she saw Baby standing guard over the calf while she rested, just as a mother would do.
"I feel like Lulu was Baby cow's protector," Devlin said, explaining that the roles have been reversed. "It's amazing to me to see this side of Baby - being this protector and nurturing and being all those things that Lulu was to her."
After weeks "on the run," as Devlin described it, the calf has made herself at home at DFUPU, and the sanctuary plans to hold a naming contest on its Facebook page to decide what to call her.
The team also has other, more immediate goals.
"We plan on getting really strong fencing," Devlin said. "I don't think she's going anywhere, but just in case."