Man And His Beloved Blind Cat Go On Magical Adventures Together
<p><a href="https://www.youtube.com/watch?v=dsktMaocxxw">YouTube/PatrickCorr</a><span></span></p>
<p><a href="https://www.youtube.com/watch?v=dsktMaocxxw">YouTube/PatrickCorr</a><span></span></p>
Stevie, a blind cat, and her human, Patrick Corr, are adorably devoted to each other. In fact, Corr rescued Stevie after she had been waiting for months in a shelter in Cork, Ireland.
Corr, who has said that his love for Stevie "changed his life forever," recorded an inspiring new video showing the two of them hiking up a mountain together - and even though Stevie can't see, she has no fear with her human at her side.
Stevie and her human's rewarding relationship is proof that pets who have special needs are just as loving, awesome and life-changing as any other animals. And with enough love and patience, they can achieve anything.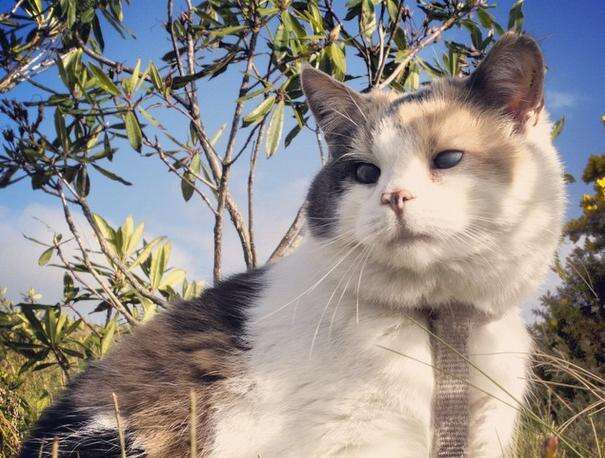 "Stevie has taught me a great many things in life. She's the most badass cat i've ever met," Corr posted online. "She's always there for me when I need her ... and she's ridiculously cute as well."
Not only has Stevie turned Corr into a "cat person," adopting her has also convinced him of the importance of supporting shelters that give dogs and cats like Stevie the chance to live full, happy lives with loving families.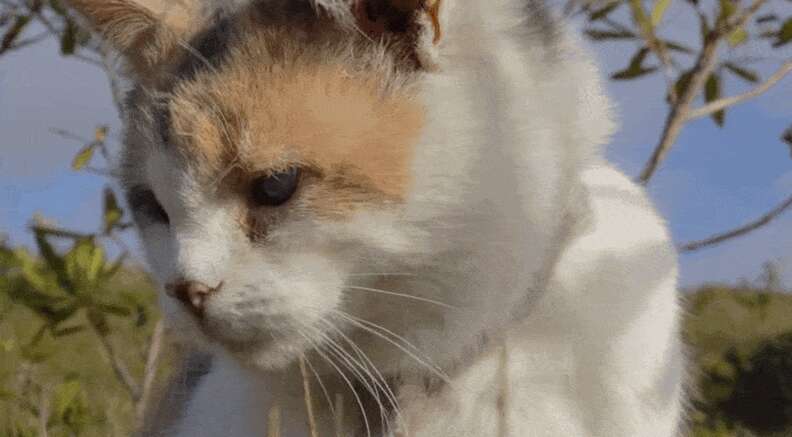 "Please donate to your local 'no kill' shelter, especially those with struggling vet bills!" Corr posted. "I adopted Stevie from the amazing folks over at https://www.animalcaresociety.ie - they are just one of the amazing organizations out there dedicated to helping our fuzzy little friends."
As for Stevie and Corr, they've got plenty more mountains to climb together.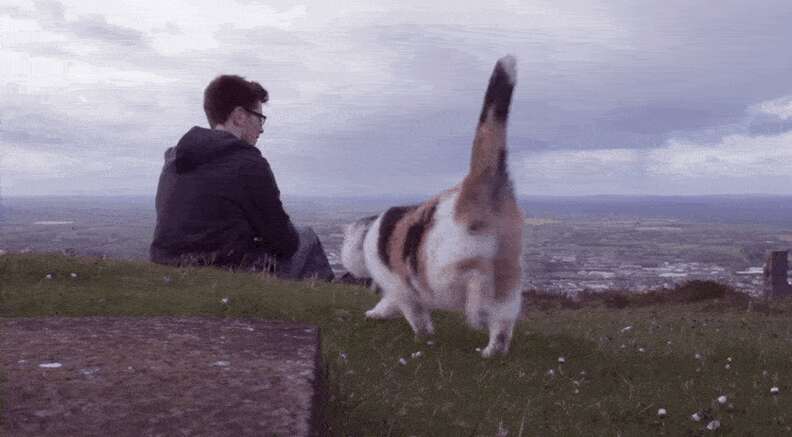 Watch the whole heartwarming video here, but don't be surprised if these two make you a little teary-eyed.