The U.S. just approved permits to bring two of the world's rarest animals into the country - dead.
Two American hunters have applied to import trophies of critically endangered black rhinos from Namibia, and on Thursday, the U.S. Fish and Wildlife Service announced that it would allow them to bring the animals' bodies back home.
One of the hunters is Corey Knowlton, a Texas man who made international news when he bid $350,000 for the chance to kill the animal at an auction hosted by the Dallas Safari Club.
Conservationists have already expressed opposition to the move.
"In this day and age, we are better than saying we have to kill something to save it," Jeff Flocken, North America director for the International Fund for Animal Welfare, told The Dodo. "The majority of Americans oppose allowing this permit. Killing critically endangered species for sport sends the wrong message to the world and the wrong message to Americans."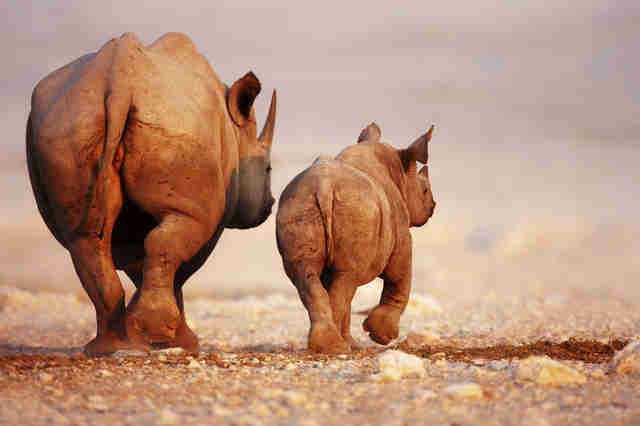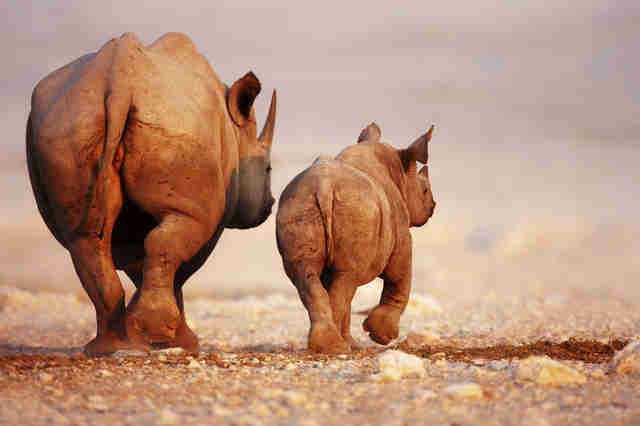 Knowlton and another bidder, a Las Vegas businessman named Michael Luzich who paid $200,000 for his chance to hunt a rhino in 2013, will be able to access the permits when they verify that their money has been paid to the Namibian government.
This is the second and third time that the agency has allowed black rhino hunting trophies in three decades.
The government agency defended its decision by arguing that old rhinoceros bulls can prevent young animals from mating, and that allowing foreigners to trophy hunt helps fund local conservation efforts.
Shortly after the announcement by USFWS, the animal rights group PETA announced that it will file a lawsuit over the decision on Thursday.
"These permits are fundamentally inconsistent with the purpose of the Endangered Species Act, which is to conserve endangered species, not to authorize their slaughter," PETA Foundation deputy general counsel Delcianna Winders said in a statement.
In the early 1960s, there were some 70,000 black rhinos in Africa. Now, thanks to relentless slaughter for their valuable horns, there are some 5,000 left - 1,800 of them in Namibia. Sold as traditional medicine, rhino horn can rake in $45,000 per pound, often on black markets in Asia where it is believed to cure cancer.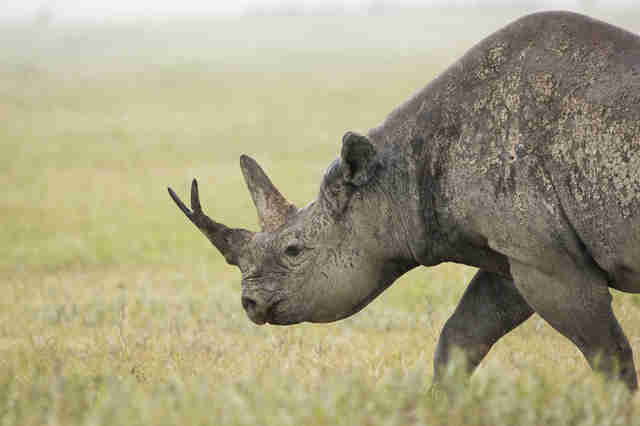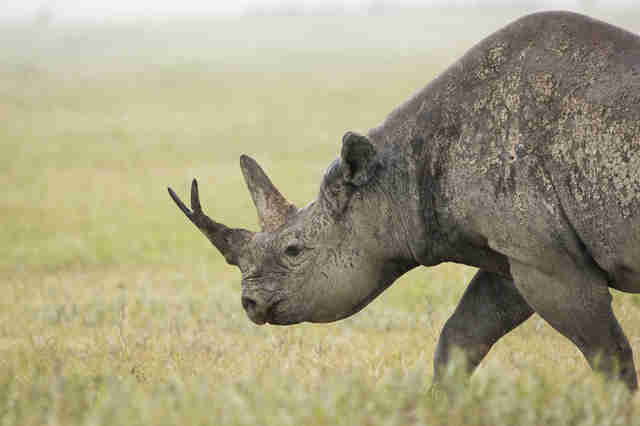 The issue has been a controversial one among conservationists, with the International Union for Conservation of Nature voicing its support, but many others loudly opposing.
Wayne Pacelle, CEO of The Humane Society of the United States, said that the decision sends "the worst sort of mixed message to give a green light to American trophy hunters to kill rhinos for their heads."
"When the global community is working so hard to stop people from killing rhinos for their horns, we are giving a stamp of approval to a special class of privileged elite to kill these majestic animals as a head-hunting exercise," he said in a release. "The inconsistency is startling, and upends our moral authority."
See this page to learn more about threats to endangered rhinos and how to help save them from the brink.
UPDATE - This story has been updated to include information about a lawsuit to be filed by the animal rights group PETA.