A pair of Canadian joggers felt more than the usual burst of adrenaline when a black bear popped out of the woods. The bear followed the joggers for a harrowing four-minute jaunt, before breaking off to head back into the woods.
Runners Bruce Allan and Greg Armour captured the trailing bear on camera, while providing an understandably colorful commentary: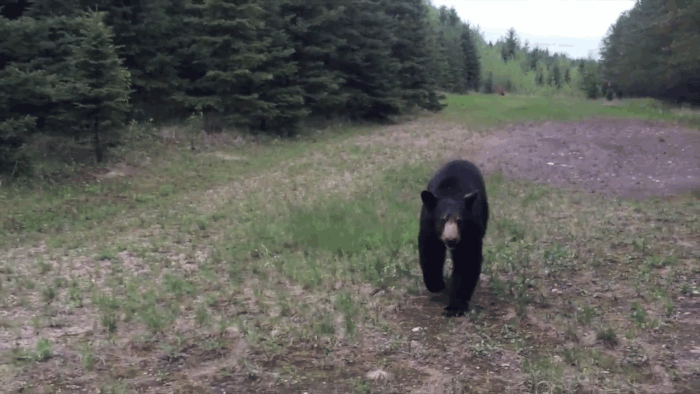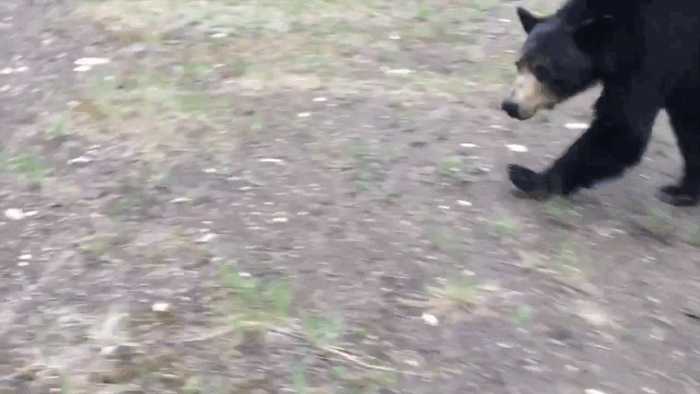 "Hey, hey, stay. That's it! This is as far as you're going." (Swears under breath.)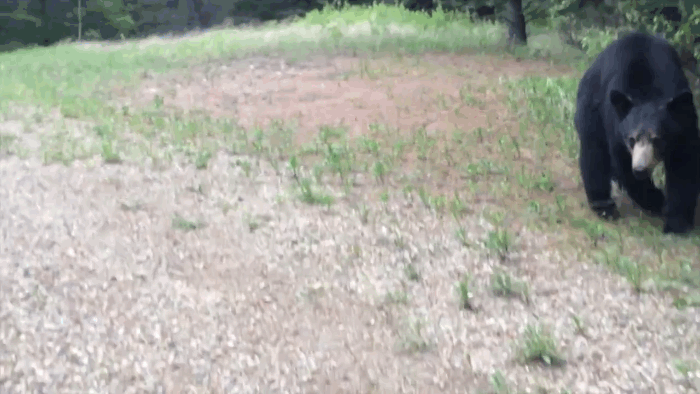 "Atta boy ... Stop following me, though."
[YouTube]
A Canadian wildlife officer told news channel CTV Edmonton that the young bear was displaying curiosity and the joggers acted appropriately. The runners said they have no plans to return to this jogging trail in Alberta any time soon.