Tiny Bison Becomes Friends With Every Animal She Meets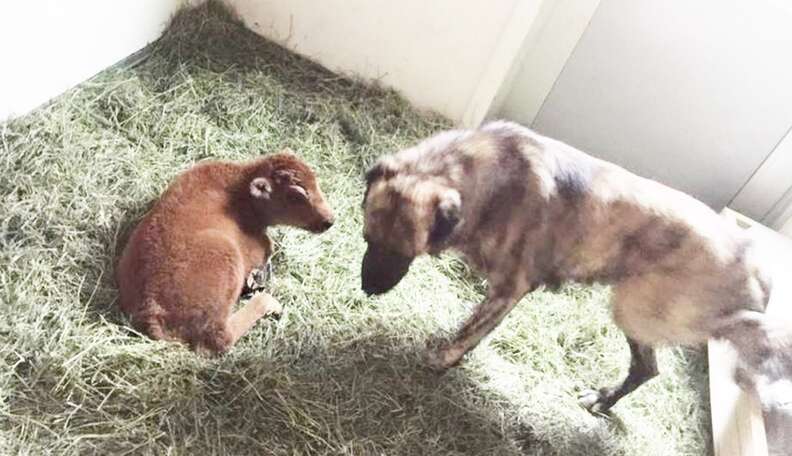 <p>Jaysen McCleary<span></span></p>
There's always a little awkwardness when it comes to interspecies meet-ups.
Plenty of mutual sniffings and stare-downs, as animals from two very different walks of life try to figure each other out.
In this case, a baby bison newly arrived at Jaysen McCleary's sanctuary got her first scent of dog last week.
The weirdness was mutual.
At first, Jake the dog didn't know quite what to make of this little tuft of fur - a baby bison named Tahnee.
McCleary, a lawyer who founded Bela Animal Legal Defense and Rescue, bought her from a bison farmer.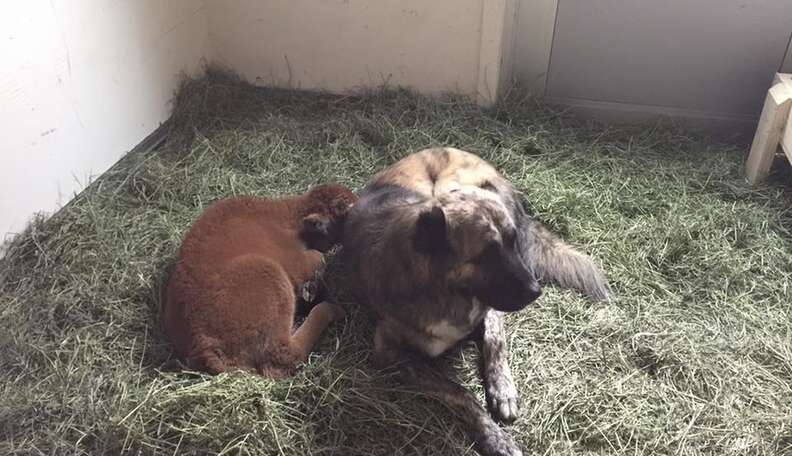 Just 12 days old, Tahnee is bottle-fed milk every four hours. Someday, she will weigh more than 1,000 pounds. And she will spend every one of her days at McCleary's sprawling acreage ...
... never forgetting the friend she made early in life.
For now, Jake is all about protecting his new friend.
"He guards her and when he hears a motor he barks and runs and she runs after him," McCleary tells The Dodo.
Tahnee is getting bolder. And making more friends at McCleary's sanctuary.
The other dogs, McCleary says, "take turns babysitting her."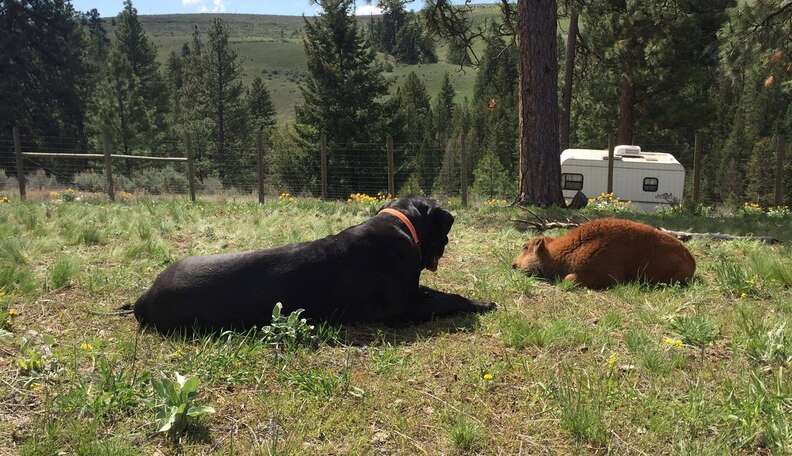 In fact, no animal seems immune to Tahnee's charms. Not even the resident cat, Jax.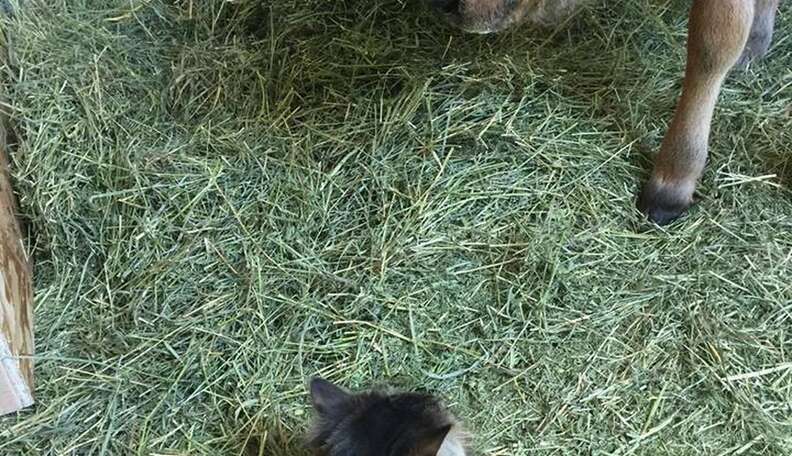 Must be something about that gap-toothed smile.