When hundreds of animals were found living in horrible conditions, rescuers from all over stepped in to help put a stop to it.
In July, the ASPCA uncovered a farm in Massachusetts that was home to hundreds of animals of all different types. The farm was far too small to be housing so many animals, causing things to get out of control.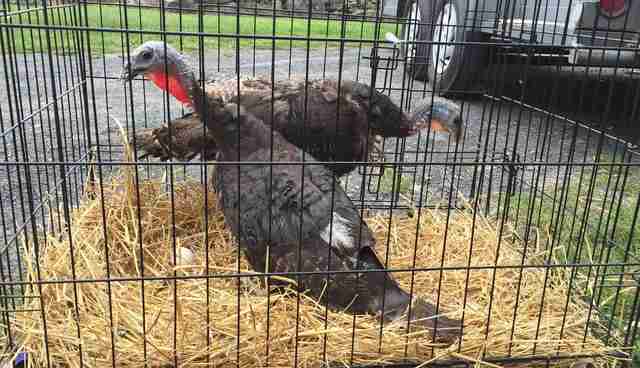 The animals were living in cramped, filthy conditions - and many of the animals found there were already dead.
The ASPCA soon realized that the rescue mission was too big for just one organization to tackle, and so staffers reached out to Catskill Animal Sanctuary for help.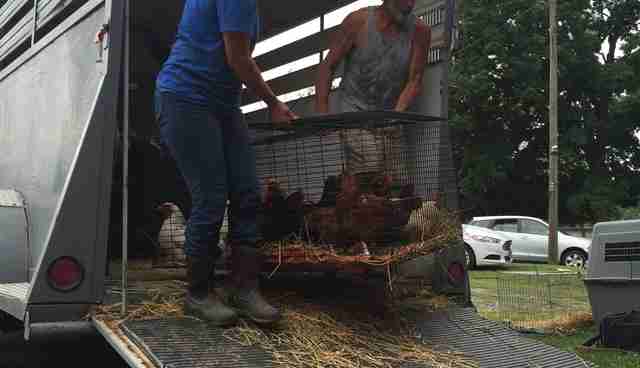 "We answered the call and were put in charge of a rescue team in those early days," Meredith Liguori, communications associate at Catskill Animal Sanctuary, told The Dodo. "It now has the dishonor of being called the largest-ever case of farmed animal abuse in the Northeast."
Together, the two groups began the task of finding homes for all of the animals they could still save. Catskill Animal Sanctuary stepped up to give homes to eight calves, six sheep, eight geese, five turkeys, one duck and 112 hens. While staffers waited for the paperwork for the larger animals to clear, they decided to take the birds to their new home first.
In late August, volunteers from the sanctuary drove to Massachusetts and loaded up all 126 birds, and then drove them back to their sanctuary in Saugerties, New York.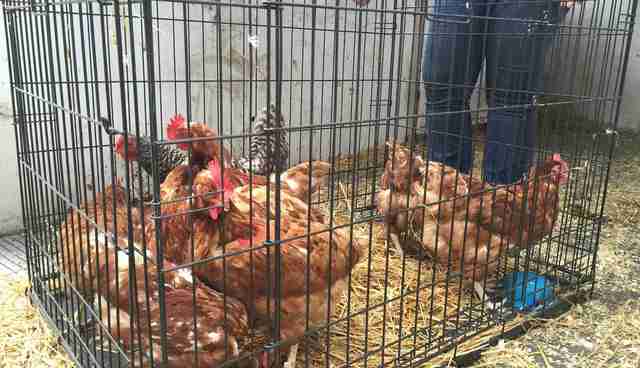 "It's only been a couple of days, but we can already see a difference," Liguori said. "For most of them it's probably the first time they've been out of a cage and free to walk around. We're watching them stretch their wings as if they can't believe they're not touching another chicken."
After so long living in horrible conditions, the birds finally have space to live and be themselves. Most importantly, the birds are now in a place where they're loved and will be given the best care possible.
"We're a place of love and a place of healing," Kathy Stevens, founder and executive director of Catskill Animal Sanctuary, told The Dodo. "They've experienced the worst of humanity, but we exist to show them the best. It will take time to earn their trust, but thanks to the generosity of good people, we have that time."
If you'd like to help these birds and other animals in need, you can donate to Catskill Animal Sanctuary.