It's a match made in ... the living room.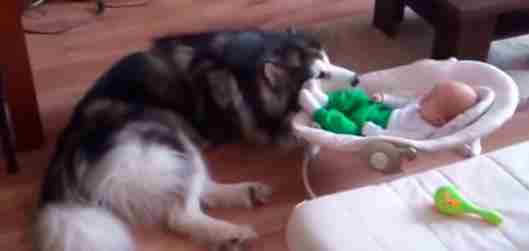 The friendship between an Alaskan malamute named Evo and a tiny, 4-month-old baby named Adam seems to be a destiny of biblical proportions - at least, for the dog.
Evo stares silently and lovingly at baby Adam in his rocker.
Evo even sweetly kisses Adam's little feet.
The love appears to be mutual.
It's beautiful to see the beginning of a long friendship in the making.
If you're ready to add a loving and furry family member to your home, check out Adopt-a-Pet.com.
And watch the full video of Adam and Evo here: