Beth Stern And Billy Joel Raise The Roof On A New Animal Shelter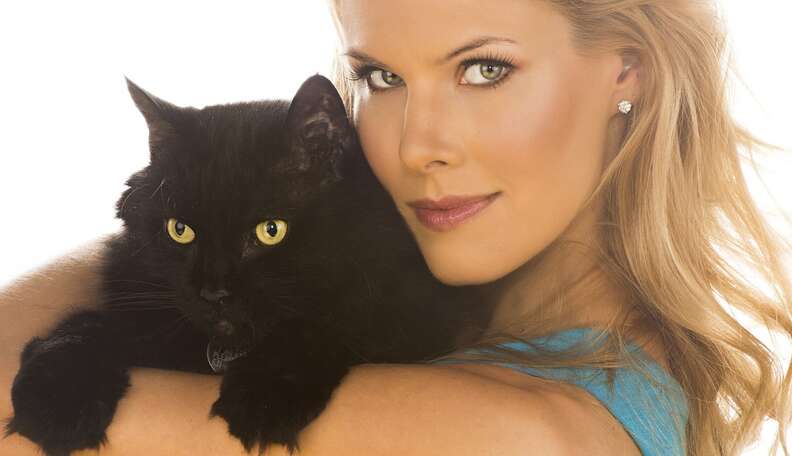 Last summer Beth and Howard Stern were having lunch with friends Billy Joel and his girlfriend, Alexis Roderick, when Joel unveiled his birthday plans: A concert at Madison Square Garden, where all the profits from the already sold-out show would go to Bianca's Furry Friends, a foundation Beth Stern established in honor of her beloved bulldog Bianca who had passed away.
"I cried when he told me!" says Beth Stern.
The expansion, named after the foundation, involves adding a second floor to the already existing shelter, which will make more room for not only kittens and cats, but dogs and puppies as well, expanding this animal kingdom to 14,000 square feet. It will include a 24-hour care nursery, outdoor habitats for the animals to freely explore, cage-free environments for the cats, examination rooms, a feline behavioral department and grooming stations. The expansion also will leave more room available for rescues from puppy mills on the first level of the facility.
Stern is "someone who is willing to literally roll up her sleeves to help," says Joanne Yohannan, who has headed up adoption and rescue at North Shore for the past 17 years. "I've been in this industry for a very long time, and it's rare to come across an individual like Beth. She really has a special place in her heart for animals."
Beth Stern is an active spokesperson for North Shore Animal League, and blogs for them every month. The first fundraiser for Bianca's Furry Friends was a red carpet and cocktail gala that took place in November 2013, featuring animal-loving guests such as Rachel Ray and Natalie Maines of The Dixie Chicks. The Sterns also created a 2014 calendar, with photographs by Howard, featuring Beth alongside adorable animals up for adoption. (Howard Stern is an accomplished photographer, with a personal site featuring his work, which he sells to raise money for The Hamptons Wildlife Foundation.)
Joel, being an animal lover and longtime friend of the Sterns, recently adopted Rosie, an adorable pug that was rescued from a horrific puppy mill situation. "Billy adored our late bulldog Bianca. It was his idea to donate his earnings from his show," says Beth.
The actual construction on Bianca's Furry Friends is scheduled to begin in spring 2015. Thanks to Joel's generous donation from his birthday performance, the project is over halfway funded. "All of the preliminary work has been taken care of, the paperwork, securing permits, and contracting the right people," Yohannan says. "The construction will be done in stages, since animals will have to be relocated during the process."
"The concert was one of the best nights of my life." says Beth. The event packed in over 20,000 fans, with Howard Stern showing up to bestow upon Joel the title, "The New Patron Saint of All Animals."
"Billy and Alexis are actually fostering one of the puppies we brought onstage when Howard was announcing him," she added. That foster puppy has been appropriately named Piano Man. Other special guests at the concert included Jimmy Fallon, Sting, Judd Apatow and Paul Rudd, along with several available puppies that were brought onstage.
The Sterns aren't going to stop fostering anytime soon. They're still actively taking in cats and kittens with special needs. In fact, it's kitten season.
"I'm picking up my first litter of kittens this weekend," she says. "Our foster room is ready! We officially have six cats of our own now, and in a few days a litter of five more kittens. Lots of poop to clean out of the litter boxes!"
Hosting over 50 felines last summer, the Sterns open their home to not only kittens, but older cats as well. She personally delivered most of the cats to their new homes. Although it's hard to let a foster go, it makes room for them to bring more into their homes. But sometimes, they just can't say goodbye.
"Our most recent adult foster was adopted by us. He was diagnosed with heart failure and only has a few months to live, so we want to spoil him until he takes his last breath," she says of a beautiful White Persian they named Yoda.
Anyone in New York's Tri-state area can apply to adopt an adorable Stern fostered kitten or cat by emailing: BethSternFosters@gmail.com. And visit here to become involved with Bianca's Furry Friends or with North Shore Animal League.