Ah, the great outdoors. The fresh air, stunning views, rigorous workout ... or not. After all, why walk when you can be carried?
1. "I feel like we should do a really hard trail today."
2. "I hope it's OK that I ate all the GORP."
(Reddit)
3. "The view is great from up here!"
4. "Are we going to take a break for a nap soon?"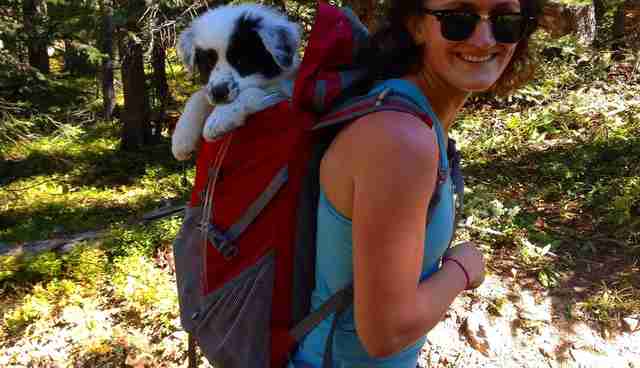 5. "I'm guarding the water bottle."
6. "We made it, you guys!"
7. "I hope you're taking pictures."
8. "I just remembered I forgot the marshmallows!"
9. "Pass me my sunglasses, please."
10. "We'd better be having an awesome picnic at the end of this."