This year was an excellent one for animals in print - from the creation of one game-changing website (cough, cough) to the release of countless exemplary books that widened our eyes to the world animals live in and narrowed the gap between ours and theirs. Here are some of the most important - and enjoyable - books to come out of the animal world in 2014:
1. "The Sixth Extinction: An Unnatural History" by Elizabeth Kolbert
(Henry Holt & Co.)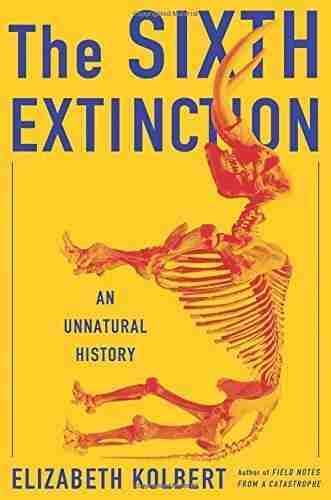 Elizabeth Kolbert's all-encompassing and engrossing work chronicles the natural history of the Earth and its species - and the dizzying decline in biodiversity that has plagued them in recent years. Combining enlightening jaunts into the field with biologists, curators and geologists with well-researched historical science, she weaves a dramatic narrative that recalls the history of life and predicts a harrowing tale of its future.
2. "Beasts: What Animals Can Teach Us About the Origins of Good and Evil" by Jeffrey Moussaieff Masson
(Bloomsbury)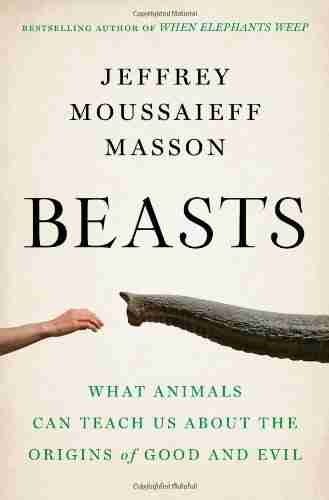 The word "beast" is one with a long and charged history. As we discover more and more about the emotional and cognitive capabilities of animals, the term seems less and less apropos. Masson delves into who the "beasts" really are in this captivating read.
3. "Saving Simon: How a Rescue Donkey Taught Me the Meaning of Compassion" by Jon Katz
(Ballantine Books)
An animal can change the very way you look at the world, and no one knows this better than Jon Katz. His memoir of the rescue of his beloved donkey, Simon, and the grueling recovery that followed gives a firsthand look at the incredible empathy that can come from caring for an animal. Read an excerpt here.
4. "In Search of Lost Frogs" by Robin Moore
(Firefly Books)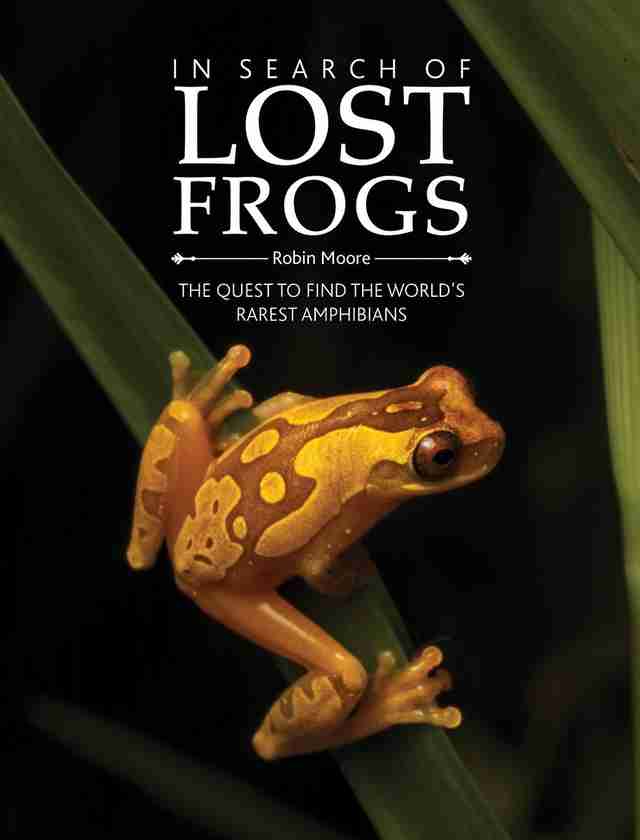 One photographer's quest to find and document some of Earth's most elusive animals takes him to the remote corners of the world, resulting in a fascinating story and even more brilliant images. Find a preview of the book here.
5. "The Great Grisby: Two Thousand Years of Literary, Royal, Philosophical, and Artistic Dog Lovers and Their Exceptional Animals" by Mikita Brottman
(Harper)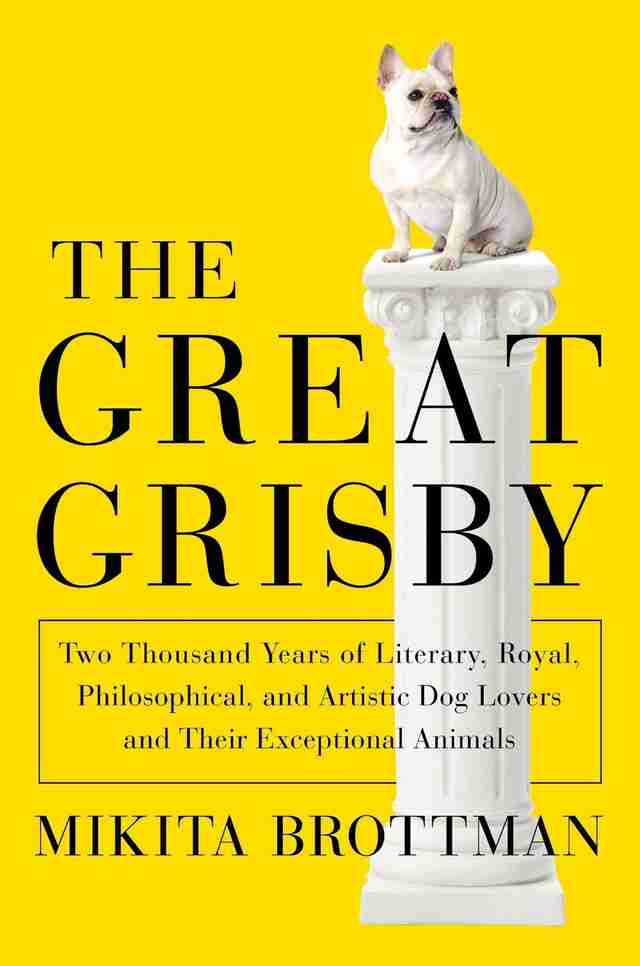 Brottman's quirky collection reads like a cast of canine characters, from Pablo Picasso's winsome friend to Elizabeth Barrett Browning's spaniel Flush, who was such a charismatic figure that his biography was written by Virginia Woolf. It's a fun and entertaining read, one that will leave you knowing a lot more about the world's dogs than when you picked it up. Read more about the book here.
6. "Why Did the Chicken Cross the World? The Epic Saga of the Bird That Powers Civilization" by Andrew Lawler
(Atria Books)
7. "War of the Whales: A True Story" by Joshua Horwitz
(Simon & Schuster)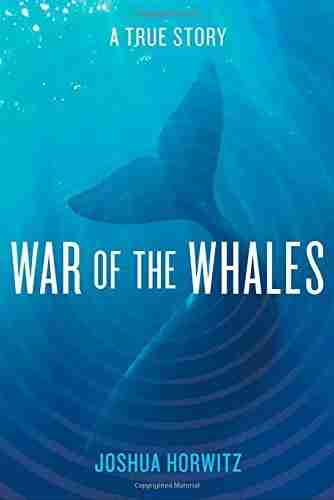 Horwitz's gripping tale of two men and their uphill battle against the U.S. Navy over the fate of rare whales is a startling exposé of one of the Navy's "best-kept secrets": its massive underwater network capable of filling the ocean with sound and, Horwitz writes, killing the animals that live in it. This is a thriller that's hard to put down - and hard to ignore. Read an excerpt here.
h/t @WhySharksMatter
8. "The Sea Inside" by Philip Hoare
(Melville House)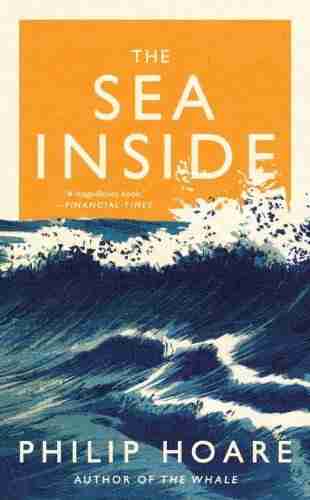 A keen and descriptive natural observer, Philip Hoare breathes life into his travels around the world, discovering the ocean's revelations and history. It reads like a literary masterpiece, though it comes directly from Hoare's experiences with the natural world and its past.
h/t @thisbrokenwheel
9. "Animal Madness: How Anxious Dogs, Compulsive Parrots, and Elephants in Recovery Help Us Understand Ourselves" by Laurel Braitman
(Simon & Schuster)
Until relatively recently, the inner workings of the minds of animals were largely unknown to the scientific community. But huge strides in the past few years have revealed unexpected complexities and emotional and cognitive capabilities in animal brains - findings that show just how close animals are to us, both in their brilliance and in their madness. Through compelling and often touching stories, Braitman shows how animals deal with - and get over - emotional pain and hardship.
10. "The Chain: Farm, Factory, and the Fate of Our Food" by Ted Genoways
(Harper)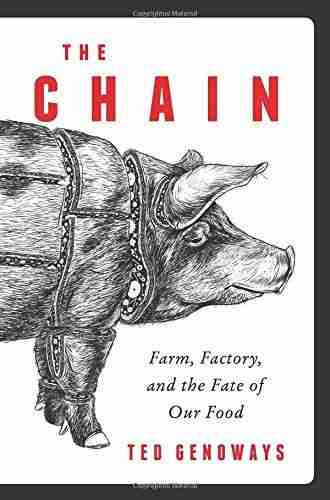 Factory farming is not a new subject for investigative journalists, but Genoways takes a fresh approach to the subject with shocking clarity and extensive research: the world inside American packing houses, where the continuous chain of production is ceaseless and ever-heightening. Through excellent reporting and the voices of dozens of people who make up the cogs in the massive machine of factory farming, Genoways gives an unprecedented look at the system that feeds the U.S.
11. "Rain Reign" by Ann M. Martin
(MacMillan)
Martin's fictional tale follows a girl with Asperger's syndrome who finds comfort and the search for her beloved lost dog. The story both reveals the world of her main character, and the incredible solace that a dog brings her. Read more about the book here.
12. "A Letter to My Cat: Notes on Our Best Friends" by Lisa Erspamer
(Crown Archetype)
With stunning portraits to match, the letters collected in this anthology give a touching look at the real relationships between pet owners and their feline companions. Funny, unique and loving, they make a wonderful collection of modern-day epistles.
13. "Travels With Casey: My Journey Through Our Dog-Crazy Country" by Benoit Denizet-Lewis
(Simon & Schuster)
It took him four months and 13,000 miles, but Denizet-Lewis crafted an enthralling look at Americans' relationships with man's best friend, all with his own 9-year-old Labrador Casey along for the ride. Their journey, so similar to other experiences with our dogs, gives a look at the intimate, enduring bonds we form with our pets.
14. "The Meat Racket: The Secret Takeover of America's Food Business" by Christopher Leonard
(Simon & Schuster)
One of the most stirring and disturbing looks at America's industrial food production system yet, Leonard's deep dive exposes the inner workings of the "hidden power structure that has quietly reshaped U.S. rural economies while gaining unprecedented control over the nation's meat supply." It's a detailed investigation, particularly into the system that supplies chicken to thousands of families across the U.S., and one that should be considered by each one of them before they sit down to the dinner table.