I think this exciting news about the remarkable anti cancer effects of raspberries and wormwood extracts should be the knowledge of everyone. Sadly it seems that most do not know how powerful these two things could be alone or together. I want to share with you how I have seen this things shrink a pet's tumors dramatically. Too be clear I do not support the use of lab animals in testing, but I have included the remarkable links at the bottom of this post anyhow because they do happen to be the most scientific backing available.
We all know someone who had cancer, and many have had pets that died of cancer. It's a troubling time, and I became interested after a family Rottweiler went through great pain battling cancer. We blamed it on artificial ingredients in his food.
But what if the solution to managing this terrible disease was as simple as a berry? New studies have scientists excited as lab animals showed huge reductions in tumor size when their diet was converted to 10 percent freeze dried raspberries. In combination with a tincture of wormwood I have seen for myself that it can be a big help in managing pet cancers.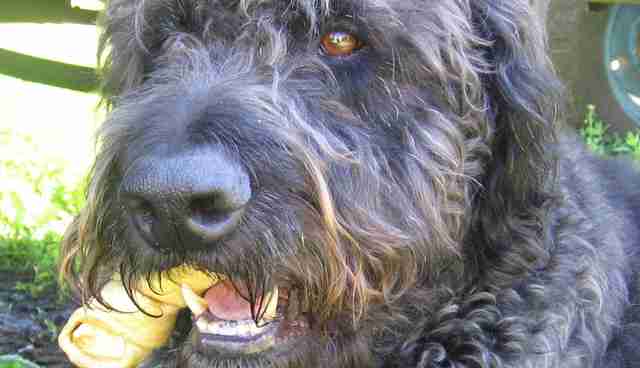 Scientists think a compound called Ellagic Acid found in largest amounts in Raspberries and Strawberries induces cell death in cancer cells (apoptosis). This is important because normally cancer cells do not die after cell division unlike normal cells. Ellagic acid should be obtained from whole foods whether they are fresh organic berries or organic freeze dried berry powder.
In the case of wormwood it's a free radical reaction with iron within cancer cells that causes them to virtually self destruct. It's an interesting story because scientists stumbled on this after a discovery of an ancient Chinese malaria recipe. They theorized that since the interaction with iron was responsible for its success against malaria, it might also be a powerful cancer killer since cancer cells also use large amounts of iron in their replication processes. And they were right, Artemisinin is like a stealth bomber against cancer cells. Aren't you glad there are so many scientists out there today?
Cancer is a very serious condition and while I would not refer to the anti cancerous properties of these substances as a cure, I think you can have a reasonable expectation that they are tools that could help you to manage the condition in a life extending and improving way. Much depends on factors like the subject's age and the strength of their immune system. In the case of an owner of a pet with cancer with hard financial conditions, a nutritional approach like this to reducing tumor size may be the most affordable option available. While berry powder is not bargain basement cheap, it should still be in an acceptable price range for most people to purchase.

I give the family pets a teaspoon of berry powder in their canned food and take a teaspoon for myself at the same time. Mixing in the powder with yogurt is another great way to work it into your diet, or to make an inexpensive treat for your pets.
Remember that nutrition must go hand in hand with healthy levels of excercise and a positive sunny outlook.
Here are some links to clinical studies with lab animals and with human cancer cell. I do not support research of this kind on lab animals, but all the same it is the best scientific evidence available.

Cancer inhibited with berry powder
http://www.ncbi.nlm.nih.gov/pubm...
http://www.ncbi.nlm.nih.gov/pubm...
http://www.ncbi.nlm.nih.gov/pmc/...
http://www.ncbi.nlm.nih.gov/pubm...

Wormwood extract called Arteminin selectively destroys cancer cells
http://www.ncbi.nlm.nih.gov/pubm...
http://www.ncbi.nlm.nih.gov/pubmed/16185154

Ongoing Human Trial with Lung Cancer Survivors
https://clinicaltrials.gov/show/...

For further reading on another site about other benefits of Raspberries
plus complete nutritional content and recipes
http://www.whfoods.com/genpage.p...