Endangered Belugas Force Devastating Oil Project To Stop
A population of endangered beluga whales has stopped an environmental disaster from happening.
Transcanada announced Wednesday that it was scrapping development for a proposed supertanker oil export terminal in Quebec as part of its $9.5 billion Energy East pipeline project, reports La Presse (via Reuters).
"It's a beautiful victory for the preservation and sustainability of the belugas we have in the St. Lawrence River," said Bernard Drainville, a Canadian politician and journalist, at a news conference.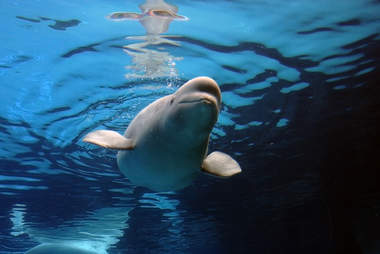 Shutterstock
TransCanada had announced a pause in development in the St. Lawrence River site last December, but now the entire project has been trashed in the province.
The animal behind the move is the beluga whale, a sub-Arctic cetacean famous for his bright white skin and bulbous head. In December, the Committee on the Status of Endangered Wildlife in Canada announced that the St. Lawrence River population hovers at just about 1,000 animals and recommended that the population be listed as endangered. Once numbering as high as 10,000 individuals, the population has been decimated historically by whaling and now by pollution.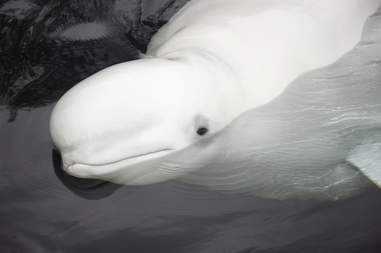 Shutterstock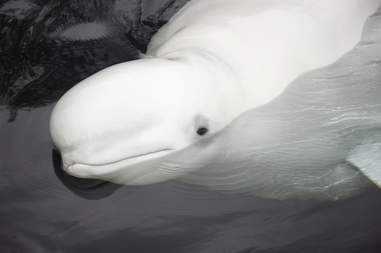 Transcanada's project, which would have ferried 1.1 million barrels per day through the Quebec port, risked threatening the fragile population with oil spills and shipping traffic noise and pollution. A new Canadian law bars companies from destroying habitat that's critical to endangered species, and may have pushed TransCanada to bow out.
But the battle's not over for wildlife. Development on the Energy East pipeline, once described by Bloomberg as "Keystone on steroids," continues, displacing animals in its wake. The pipeline will still send those 1.1 million barrels of oil shooting along the longest pipeline in North America, threatening to fragment habitats and unleash oil spills on neighboring wildlife.