Whales Gather Around Music, Have A Dance Party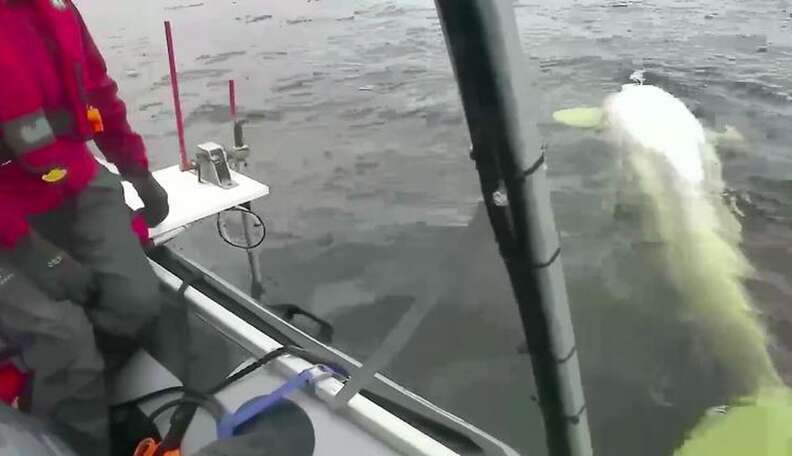 <p><a href="https://www.facebook.com/endangeredanimals/videos/10153003549245334/" target="_blank">Facebook/Explore.org</a></p>
Humans aren't the only animals captivated by music. As it turns out, whales seem to enjoy the soft melody of a peaceful tune just as much as we do.
Explore.org, an organization that honors people who have had dedicated their lives to "extraordinary causes," posted a video to its Facebook page showing a beluga whale happily swimming along to the melody a cello.
A man in a boat plays the instrument while an excited friend looks on and motions to the water. There, we see and hear the beluga bellowing with excitement and making noises that are certainly sounds of joy.
As the big, beautiful creature chirps with happiness, we see that he's joined by a whole group of his friends below. They had a dance party under the sea!
It's no surprise these fellas enjoy a good song. Research has shown that not only do animals understand and enjoy music, but they can time their movements to the beat and "dance." Just watch this guy serenade his pasture of cows with a trombone if you need more proof.