Mom Goat Escapes Dairy Farm So She Can Have Her Baby Somewhere Safe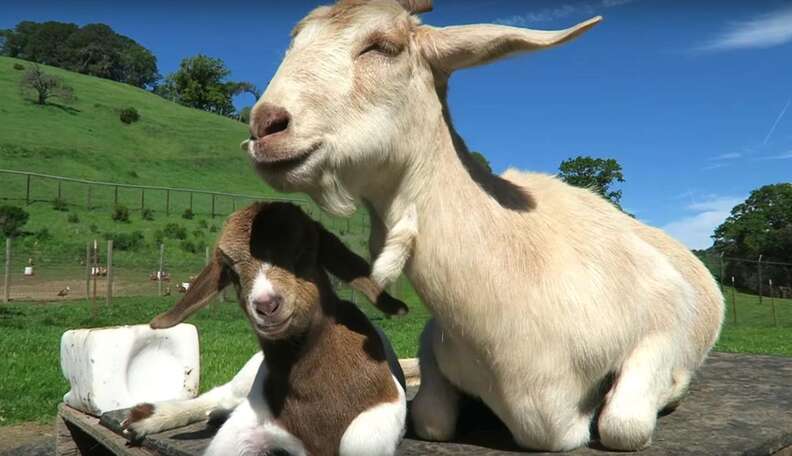 <p><a href="https://www.youtube.com/watch?v=eBozUIVDZ8M&feature=youtu.be" target="_blank">YouTube/Animal Place</a></p>
Bella the baby goat is the newest arrival at Animal Place's Rescue Ranch in California. Her birth was a touching one, given that her mother, Butterscotch, almost didn't give birth in the safety of the ranch.
"Bella was a surprise baby," Jan Galeazzi, manager at Rescue Ranch, said in a recent video.
"When Butterscotch came to us, she was two and a half months pregnant," said Galeazzi. "We did not know she was pregnant because she's really a baby herself. She's only about a year old."
"[Dairy animals] have to stay impregnated to produce milk and, when they do give birth to their babies, their babies are taken away," Galeazzi said. "It's really wonderful that this is a baby that gets to stay with her mother. They have strong, emotional ties."
Now Bella, who's just under a month old, gets to enjoy everything about being a goat under her mom's loving watch.
"She's with her mother 24/7," Galeazzi said. "She looks to her mother for constant guidance and reassurance."
See more of Butterscotch and Bella's story below:
Want to help Animal Place's Rescue Ranch continue to do good work? Consider making a donation or sponsoring an animal here.