Thanks to a group of farmers' ill-conceived plan, a herd of hybrid animals is wreaking havoc on the Grand Canyon.
Beefalo - a cross between buffalo and cattle - were created in the late 1800s by farmers trying to domesticate buffalo for meat production. A small group of the animals somehow found their way to the Grand Canyon, where they're breeding rapidly and destroying the land in the process. They now look like bison, and they're genetically only about 10 percent cattle, according to The Christian Science Monitor.
Here are a few of the ways people are paying for their predecessors' genetic experiment:
Beefalo don't understand historical preservation. Native American groups have seen the beefalo rub up against architectural ruins, destroying them in the process, and they've knocked over walls at cliff dwellings.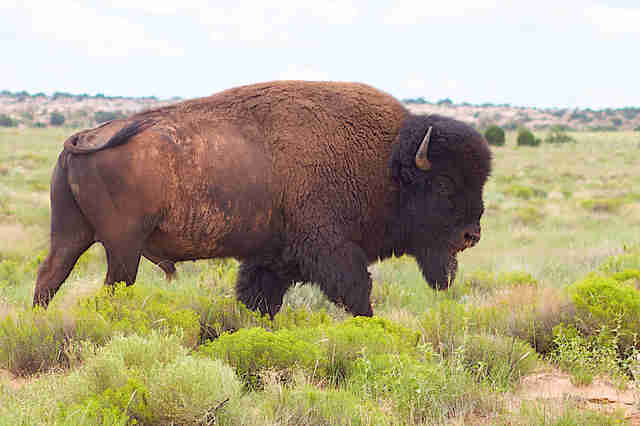 They don't mix well with tourists. Unlike officials, tourists are loving the new Grand Canyon residents. Unfortunately, the beefalo don't love tourists, especially if one's standing between a baby beefalo and his mother. The BBC reported that the park is seeing around one human-beefalo incident per day, including both cars hitting beefalo and beefalo angrily hitting cars.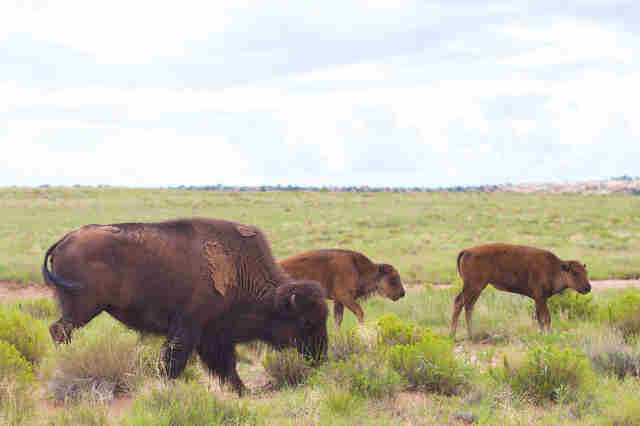 They eat - a lot. Beefalo have enormous appetites. They also leave their droppings around watering holes, forming a hard layer on the ground that prevents vegetation from growing through.
They're very thirsty. One beefalo drinks around 10 gallons of water per day. With roughly 600 currently roaming the Grand Canyon, they're depleting already-limited water resources.
Conservationists are worried. The Grand Canyon's ecosystem is delicately balanced, and having a huge new arrival like Beefalo can upset that balance for other local species.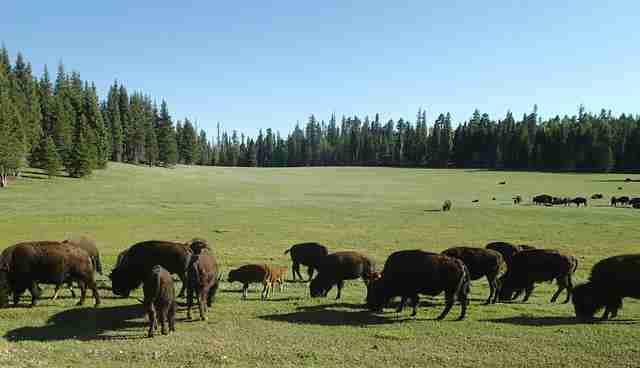 It's unclear what action could be taken to rein in the population, who ended up in the park through no fault of their own. The Grand Canyon is off-limits to hunters, and many local Native American communities oppose hunting for sport. Officials are instead considering humane methods such as contraception or relocating them to a contained area, according to The BBC.