Summer is here in full swing, and everyone is looking for a respite from the heat -- especially our favorite furry four-legged pals.
This boxer was ecstatic about having her own outdoor water feature, and made sure to put it to good use. The fountain was, of course, operable by paw, and made for a very stylish source of drinking water.
... But sometimes it's fun to just push a button, let's be honest.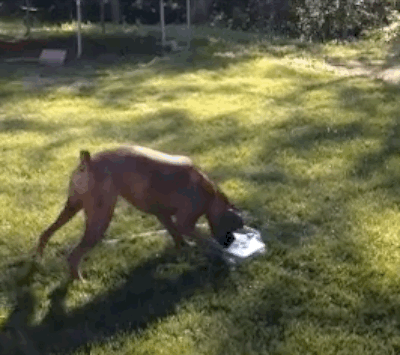 It's pretty much official -- in the battle against the humid days of summer, this boxer clearly wins.