A curious bear was just playing around, minding his own business ... when a pink balloon appeared out of nowhere.
As he investigated the strange new toy, his friends came over to help. None of them were sure what to expect, and when one reached out to touch it ...
... they all FREAKED OUT.
After they got over the initial shock of how BOUNCY the balloon was, they realized that, actually, it was pretty fun to play with ... and decided never to let it out of their sight ever again.
Which went OK for a little while, until they discovered the only downside to balloons ...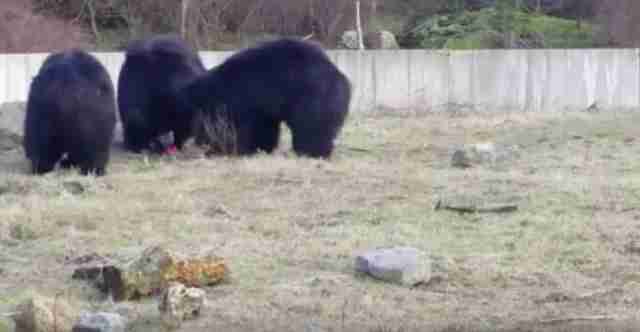 And just like that, the fun was over. The adventure of the mysterious pink balloon didn't last long, but it was totally worth it.
Check out the full video of these curious bears and their balloon below: