It's a bittersweet truth that the bonds of love often persist longer than a life itself.
Such is the tragic case for two bear cubs who were orphaned when their mother was struck and killed by a car in Sedalia, Colorado, this weekend. Unable to fend for themselves, and left with nowhere else to turn, the dependent offspring continued to linger near her corpse and even attempted to nurse.
Heartbreakingly, when officials from Colorado Parks & Wildlife arrived on the scene, the cubs were asleep and still clutching their mother's lifeless body.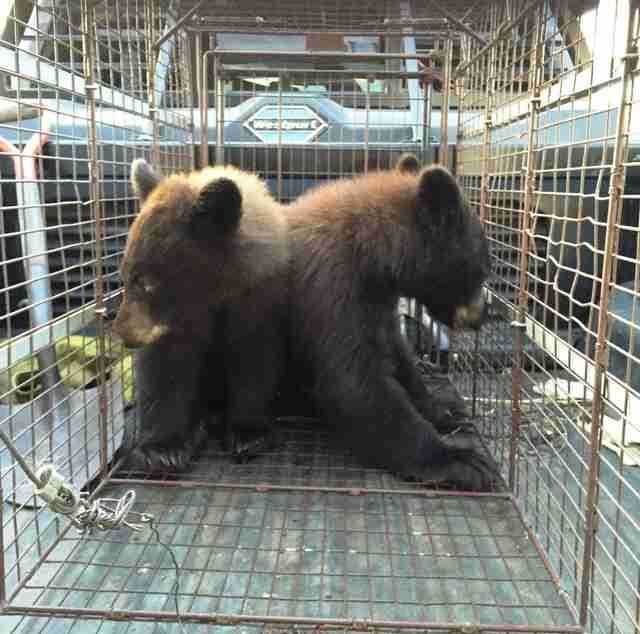 Jennifer Churchill, spokesperson for Colorado Parks and Wildlife, told The Dodo that the cubs have since been rescued and relocated to a wildlife rehabilitation center. With any luck, they will continue to grow and mature enough to be reintroduced into the wild.
The sad incident that shattered this family is nothing new. In fact, Churchill says more and more bears are dying in vehicle strikes as they're forced to venture into human territory in search of food.
"Unfortunately, bears get hit all the time by cars," she said. "We are seeing more of that this year, as resources have been low in their habitat."