Employees Shut Down Pizza Shop To Protect Baby Bear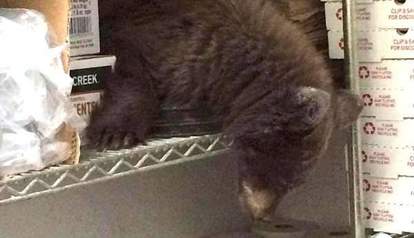 <p> Colorado Springs Police Department<span></span><br> </p>
A pizza shop in Colorado Springs had an unusual visitor Monday afternoon - a bear cub scurried into the restaurant's kitchen and took refuge behind the empty pizza boxes.
The Colorado Springs Police Department uploaded photos of the cub, and the officers who showed up to help bring her to safety.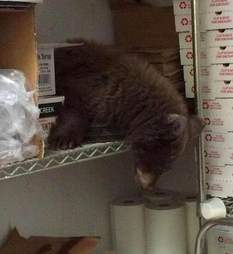 Colorado Springs Police Department
The little cub was frightened, and had a broken foot, perhaps from being hit by a car, local outlet CBS4 reports. She ran from the local high school into the pizza shop - in pain, scared and far from her mom.
The employees at the pizza place made sure that no one went in and disturbed her until the police and the Department of Wildlife showed up and safely carried her out.
Colorado Springs Police Department
The cub will be taken to a wildlife rehabilitation facility until her foot heals, after which she'll be released into the wild, CBS4 reports. Hopefully her little foray into the human world hasn't left her too shaken-up ... or with a taste for pizza.