Misty and her sister, Rain, are just two moon bears taking a soapy bath.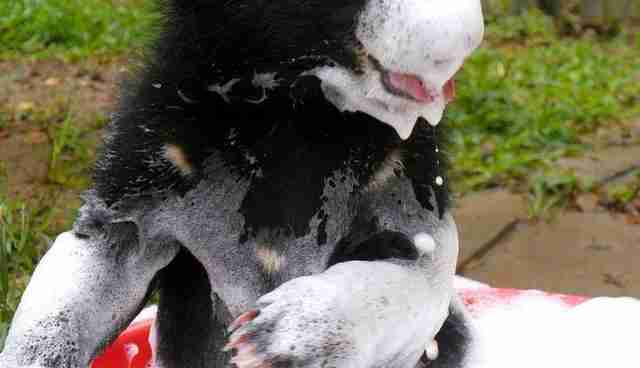 That's Misty on the left. She's about to tackle Rain, who is less comfortable with the suds than her sister.
But that's not a problem, because Misty's there to make even the scariest of bubble baths fun for both of them.
These bear sisters don't have their mother around, so they live at Animals Asia's Vietnam Bear Sanctuary. Many of the cubs at the sanctuary were taken from their natural habitats after poachers killed their mothers for the wildlife trade.
Hunting and finding shelter are just two of the many skills mother bears teach their cubs during infancy. "Without a mother, they haven't learned many of the basic skills that they'd need for survival," Steve Jackson, head of international communications at Animals Asia, told The Dodo. "That, coupled with no safe place in Vietnam to release them, means Animals Asia makes a lifetime commitment to them."
The sanctuary is now dedicated to providing the care these bears need to grow up happy and healthy.
Wilf and Essie are two more rescued bears living at the Animals Asia sanctuary. Here, they can barely stop playing for five minutes to eat their dinner.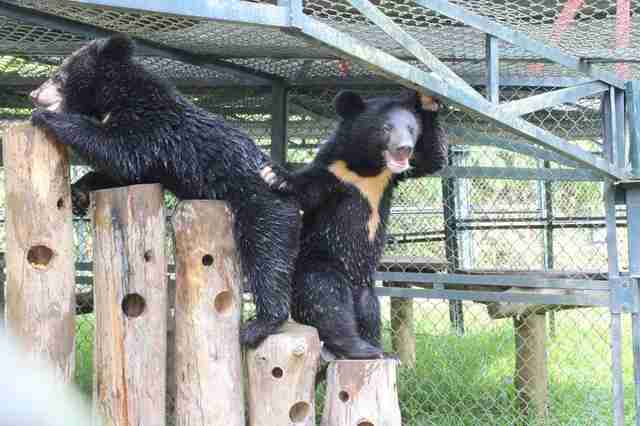 Murphy is shown below on his first day of play outside. You can even watch a video of him climbing clumsily down a ladder.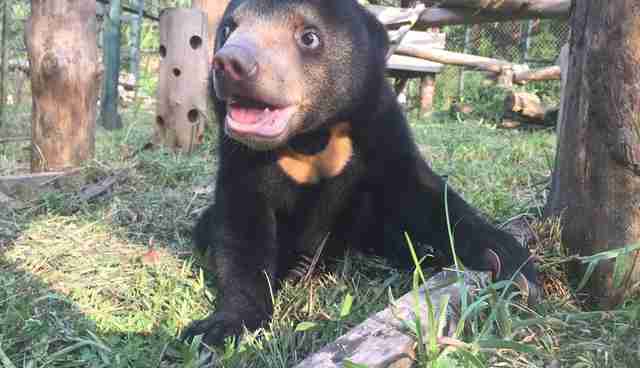 Although bear bile farming has been illegal in Vietnam since 1992, the market for bear cubs is still alive and well due to the country's close proximity to Laos and China, home of the largest bear bile production in the world - a multi-million dollar industry.
Luckily, these bears have a place to play and grow ... to hang around and upside down.
Animals Asia is an organization dedicated to the rescue and protection of abandoned bears. Click here to learn more about its mission and values. You can also support its efforts by donating, here.