BEAGLE FREEDOM PROJECT WINS PRESTIGOUS "LUSH PRIZE" FOR PUBLIC AWARENESS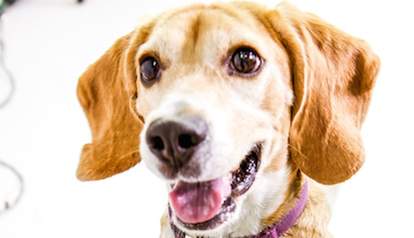 Laboratory Animal Protection Group Recognized for its "Identity Campaign" and impact on Animal Testing
(London) The national animal advocacy non-profit Beagle Freedom Project (BFP) was announced as the winner of the 2015 "Lush Prize" for Public Awareness on animal testing issues because of its crowd-sourcing open record request campaign on animals still in labs.
BFP's Identity Campaign registered over 1000 supporters filing record request for all research protocols, veterinary reports, and daily care logs on 1000 individual dogs and cats. The resultant information painted a vivid and disturbing picture of the state of animal welfare in research centers, the exorbitant costs involved, and the lack of transparency from the contacted labs.
The Lush Prize – now in its fourth year – usually provides $385,000 (£250,000) annual funding to projects working to end animal research in toxicology (chemical testing). The Prize is completely funded by Lush Cosmetics. The North American branch of the global cosmetics company added another $305,000 (£200,000) to the prize pot this year.
Scientists and campaigners from nine countries share the prize money and will receive their awards in London on Friday, November 20th. The winners were selected by an international panel of experts from 51 shortlisted science teams, organizations and individual researchers.
Kevin Chase, spokesperson for BFP, "We are honored to be recognized for this work and will double our efforts in 2016 to bring even more awareness to the plight of animals in laboratories."
Beagle Freedom Project will use the cash prize to re-invest in its innovative outreach efforts to bring more of the general public into the debate over animal testing.
Visit www.beaglefreedomproject.org and www.identitycampaign.org for more information on the non-profit and their rescue, legislative, and outreach efforts.
##